June 13th, 2023
Bifold Doors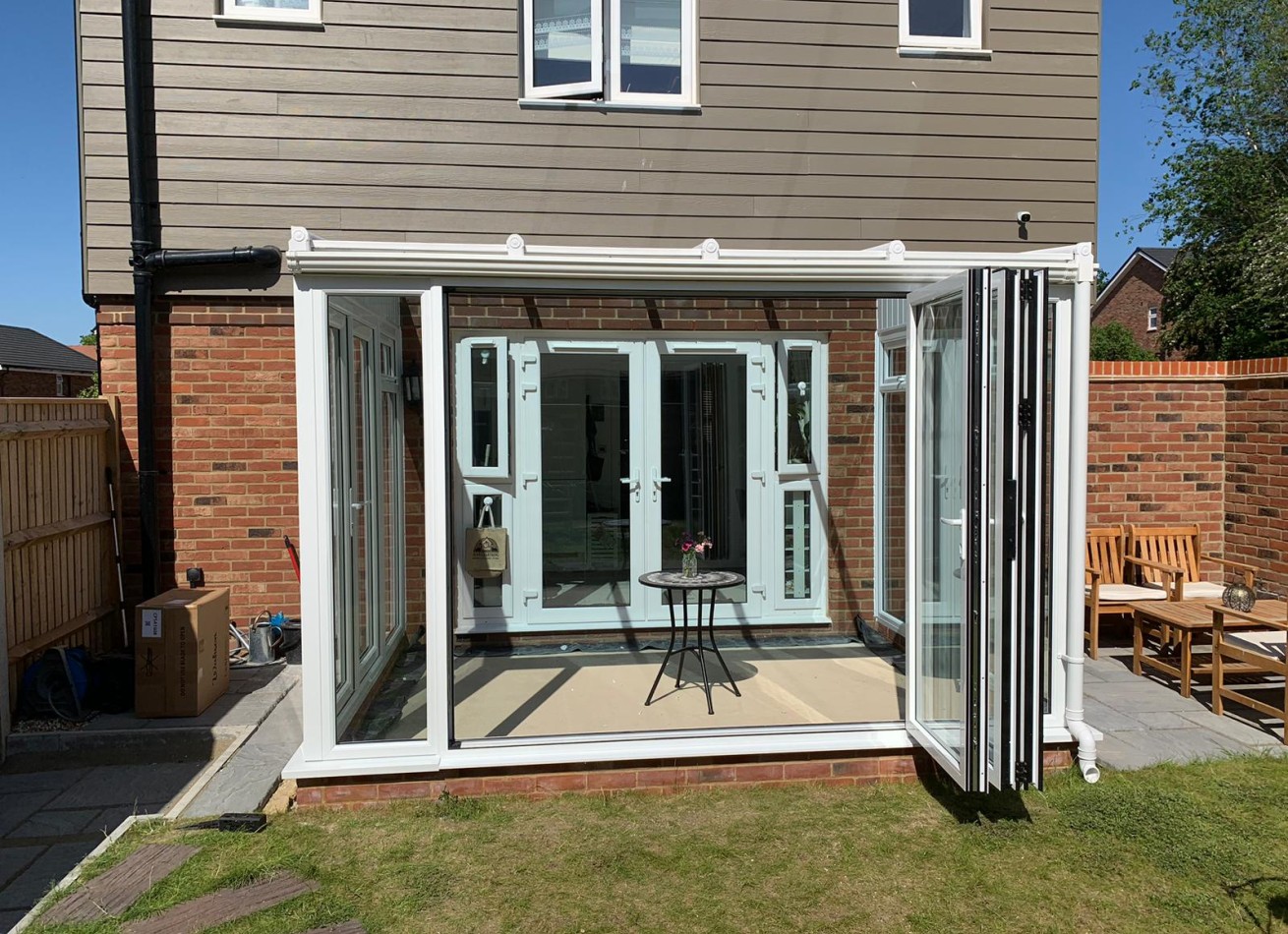 Bifold doors on a new conservatory
December 15th, 2022
Christmas Break
We will be closed for Christmas from 21st December until 4th January 2023.
September 20th, 2022
Composite Doors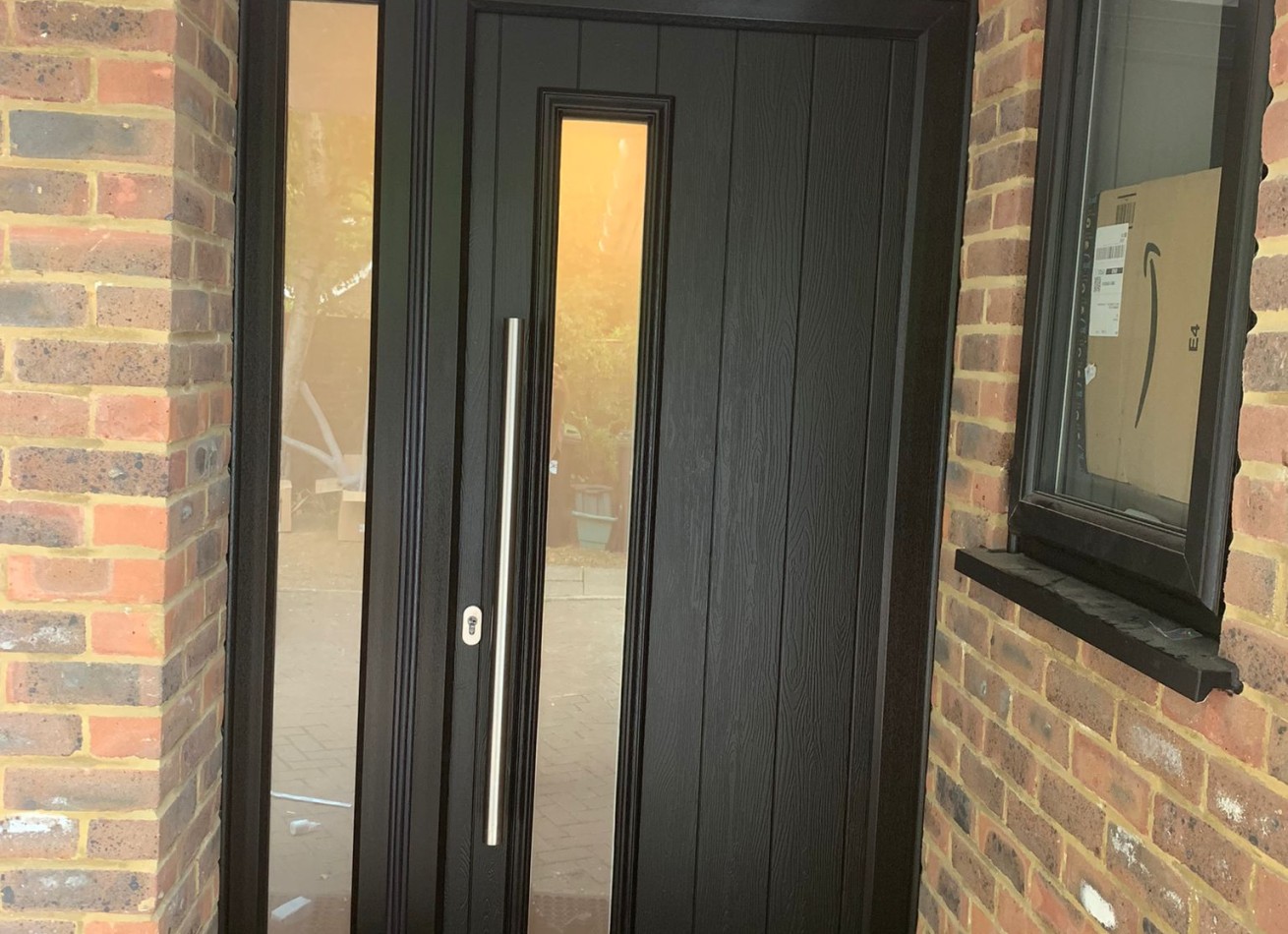 Black composite door with bar handle
March 16th, 2022
Solid Roof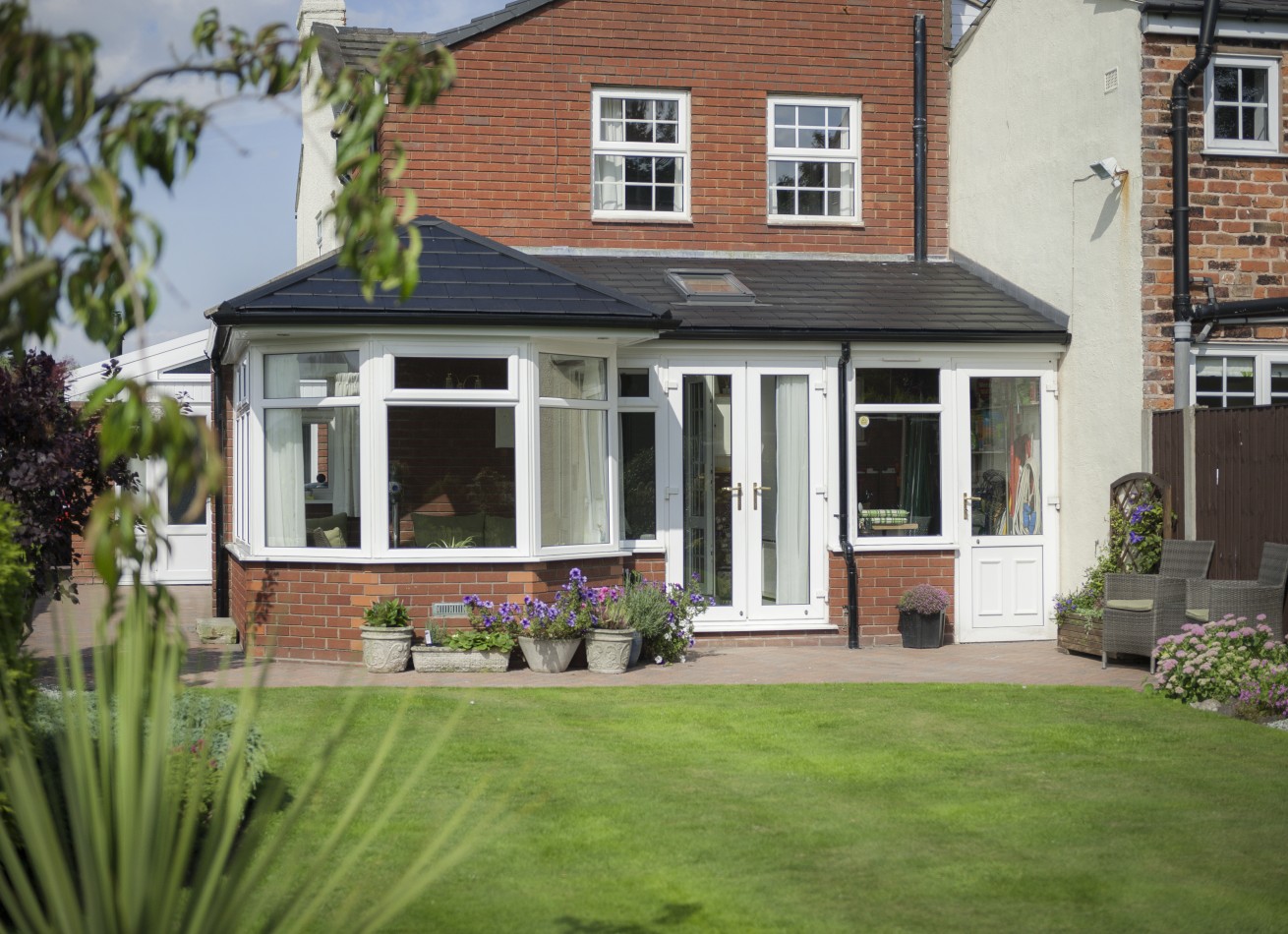 RFM Windows can install the Warmroof solid roof system to new and existing conservatories
March 7th, 2022
Composite Doors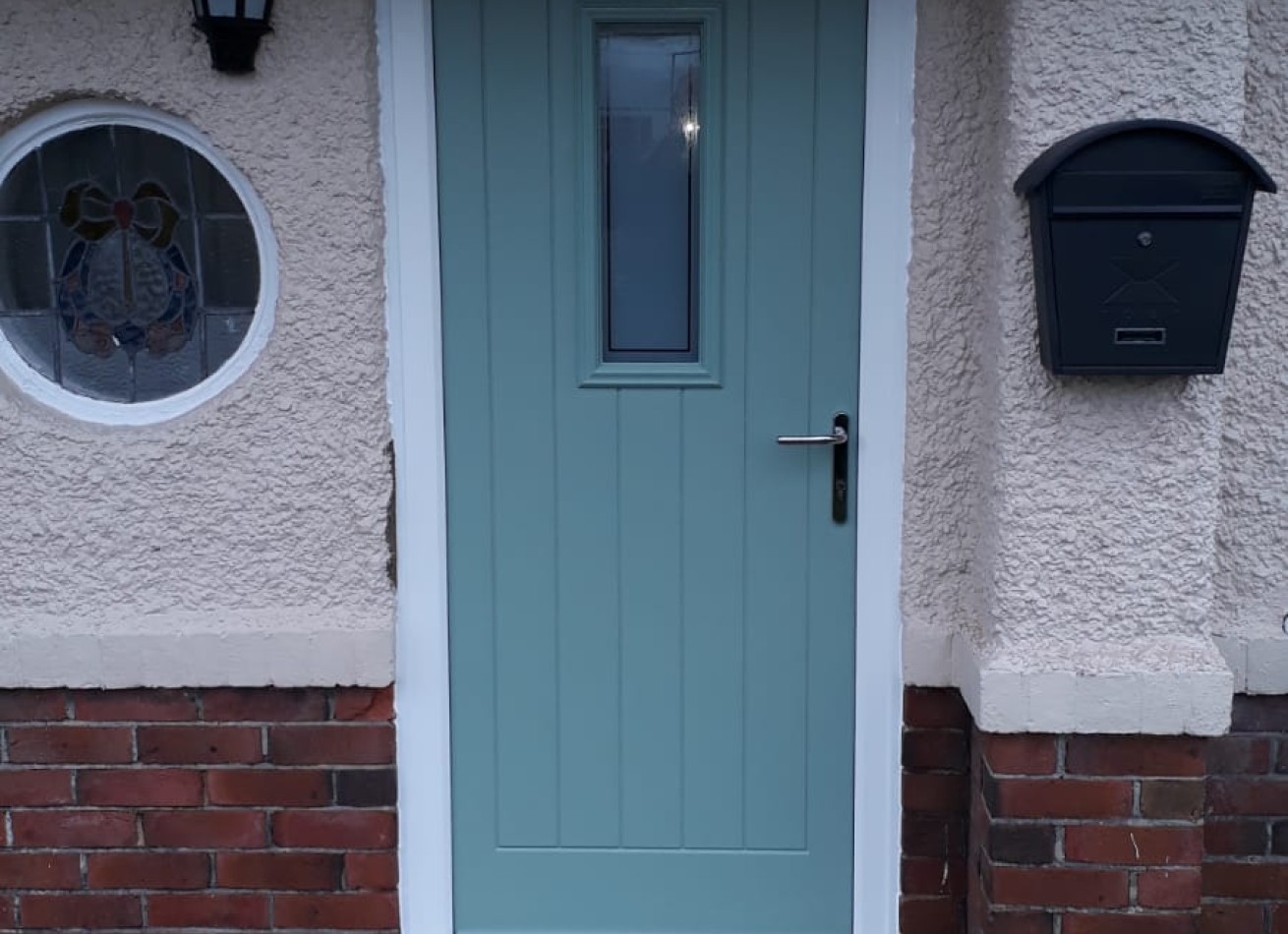 We recently installed some composite doors into HMO complying with all regulations for students
February 23rd, 2022
Integral Blinds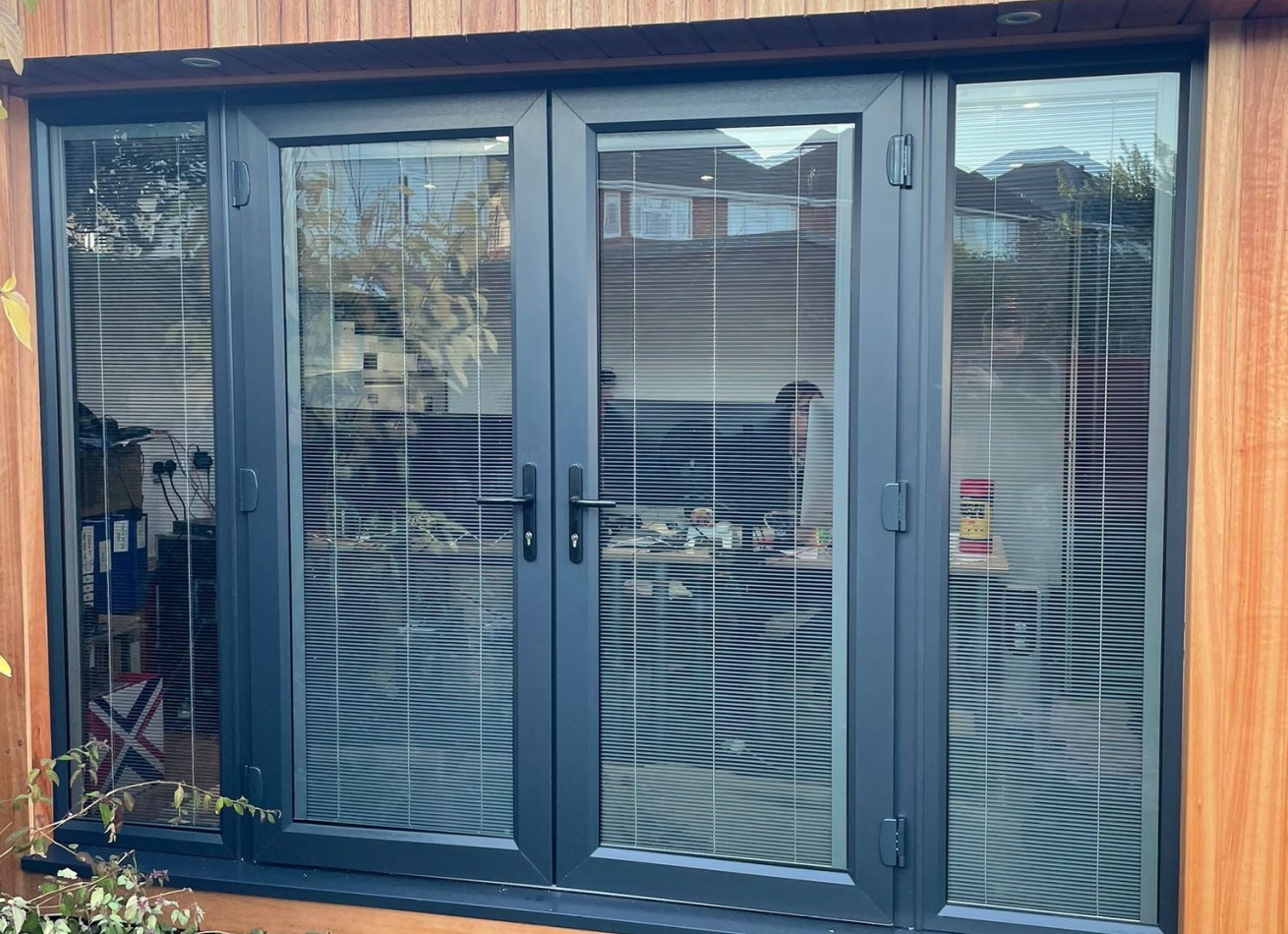 We can supply and install integral blind units, no maintenance/cleaning of the blinds and much neater then traditional venetian blinds
January 13th, 2022
We have moved!
RFM Windows have moved to a new larger showroom in Verwood, we will be fully operational at our new premises on 1.2.22. Our new address is Unit 3, Forest Close, Ebblake Industrial Estate, Verwood, BH31 6DE
April 6th, 2021
Cladding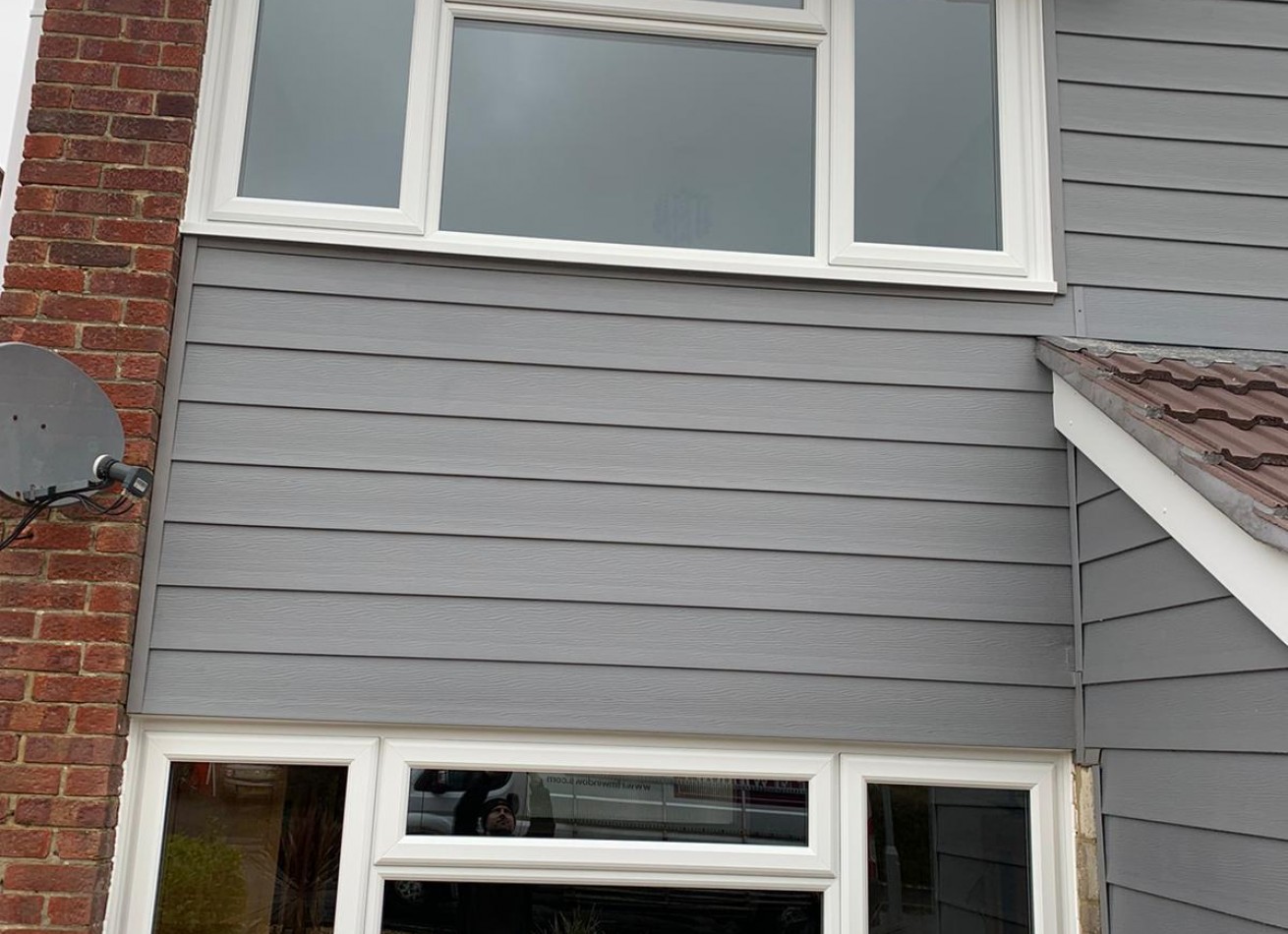 We recently replaced the windows and cladding to this property.
April 1st, 2021
Garden Rooms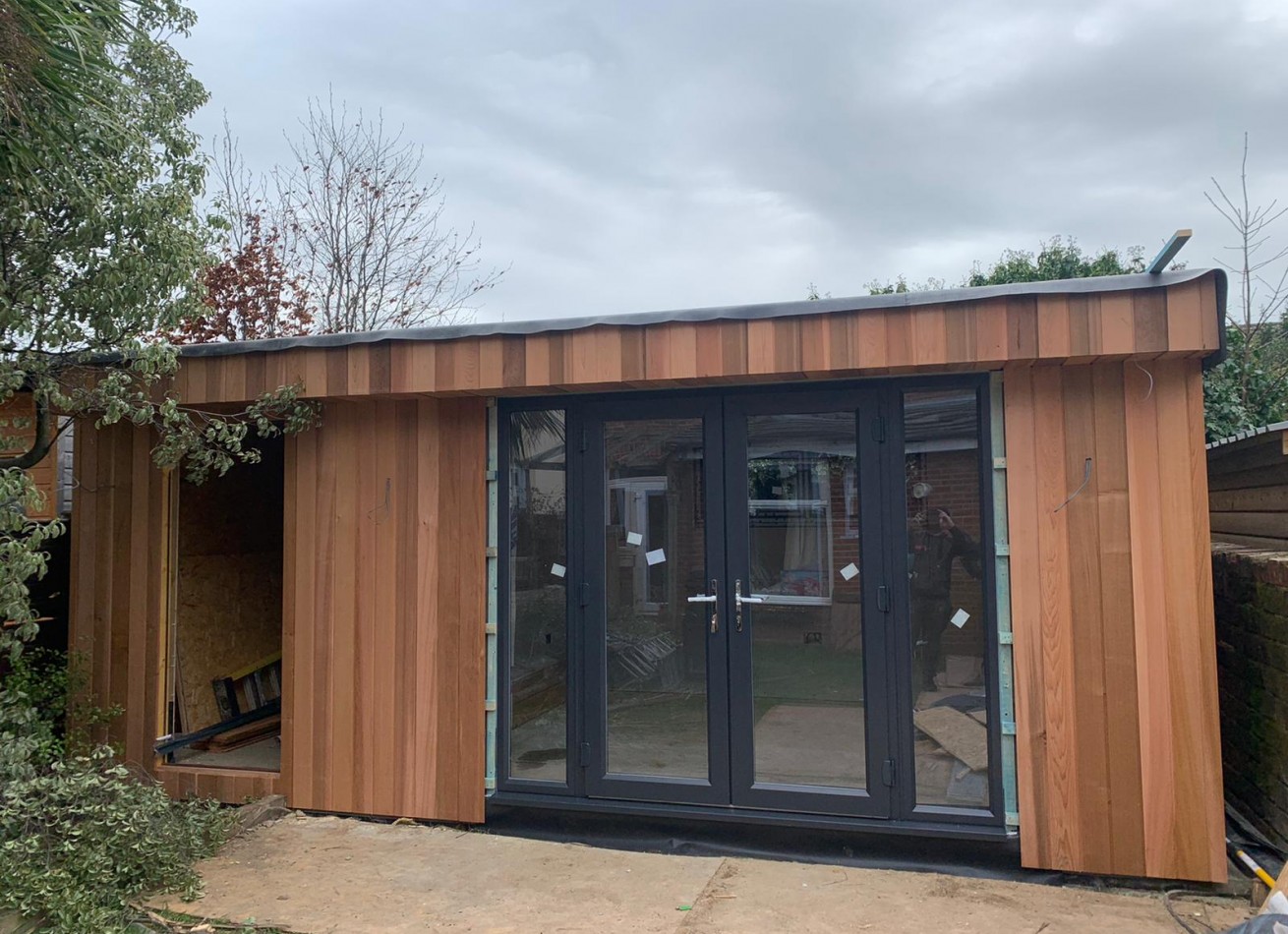 We can install doors and windows into prebuilt garden rooms which are becoming a popular choice for those continuing to work from home
December 22nd, 2020
Christmas Holidays
We are closing for Christmas on 22.12.20 and we will reopen on 4th Janaury. Have a lovely Christmas and stay safe!
October 29th, 2020
Remember we have feelings too!
RFM Windows is committed to delivering a quality service to our customers, while at the same time caring for the well being of our staff. As much as our staff strive to serve you with courtesy and respect, we request that you treat them with the same respect you deserve. Thank you
October 20th, 2020
Happy customers
Good morning Andy, I am so pleased with the windows and doors. I've already noticed the difference they make to heat retention and sound proofing. I would like to take this opportunity to compliment you on your staff. Will and Dan were extremely hardworking and diligent, always very polite and professional. They are a credit to your company.
October 12th, 2020
Solid roof conservatory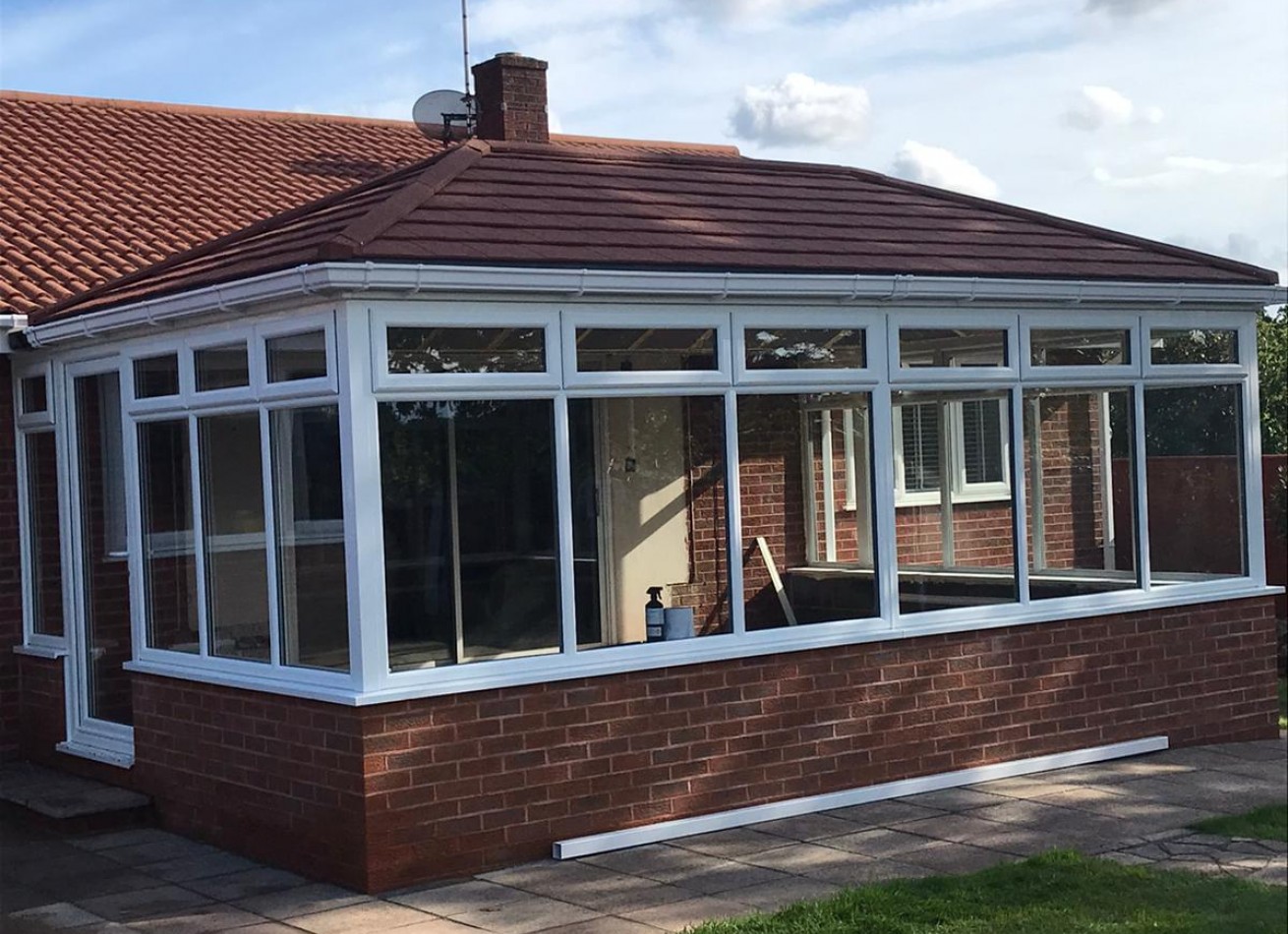 We recently installed this conservatory complete with a solid roof
July 15th, 2020
Agate Grey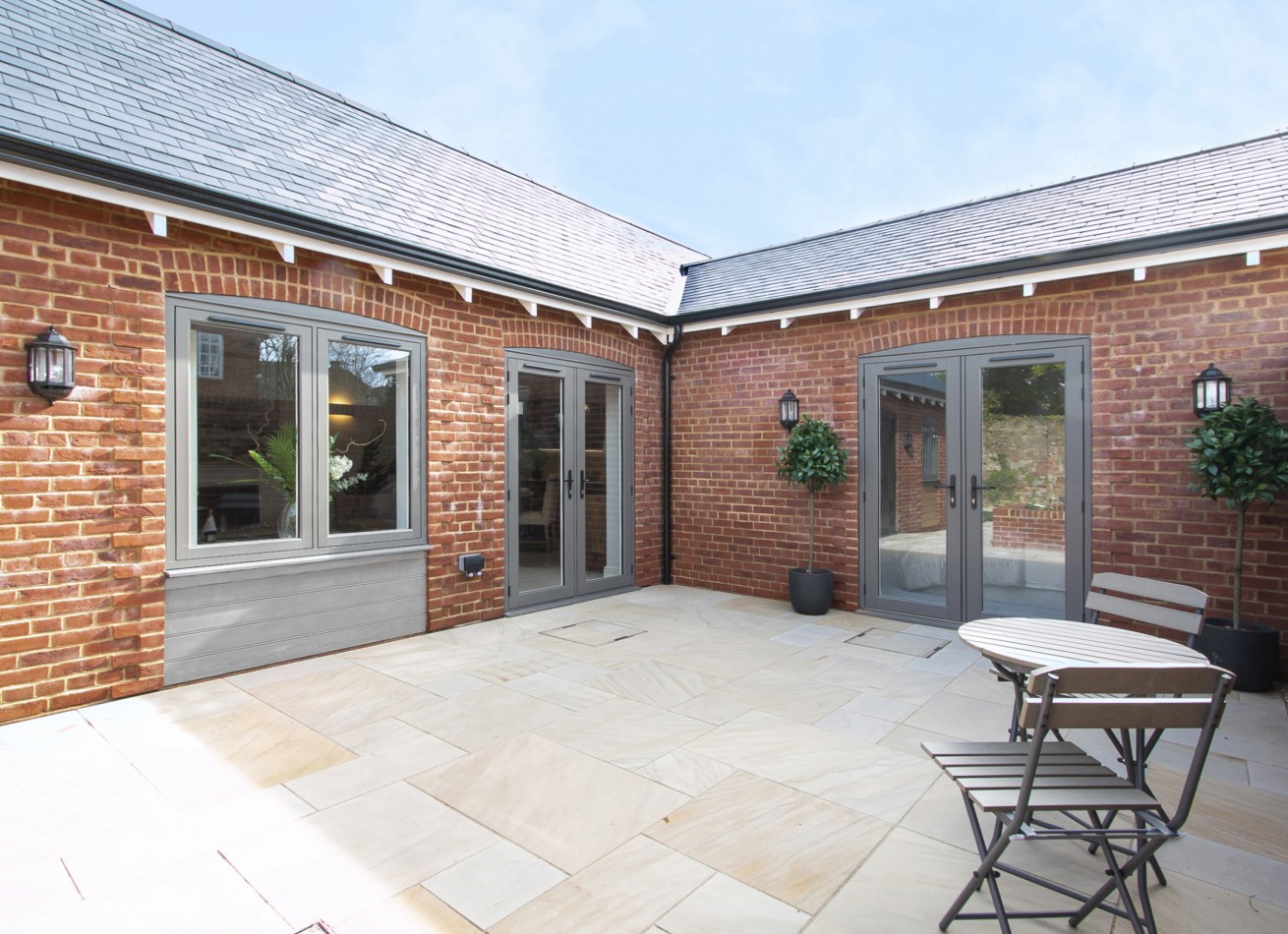 Agate grey is beginning to overtake Anthracite Grey as the colour of choice. We recently installed these doors and windows to a newbuild property
July 3rd, 2020
Anthracite grey bifold doors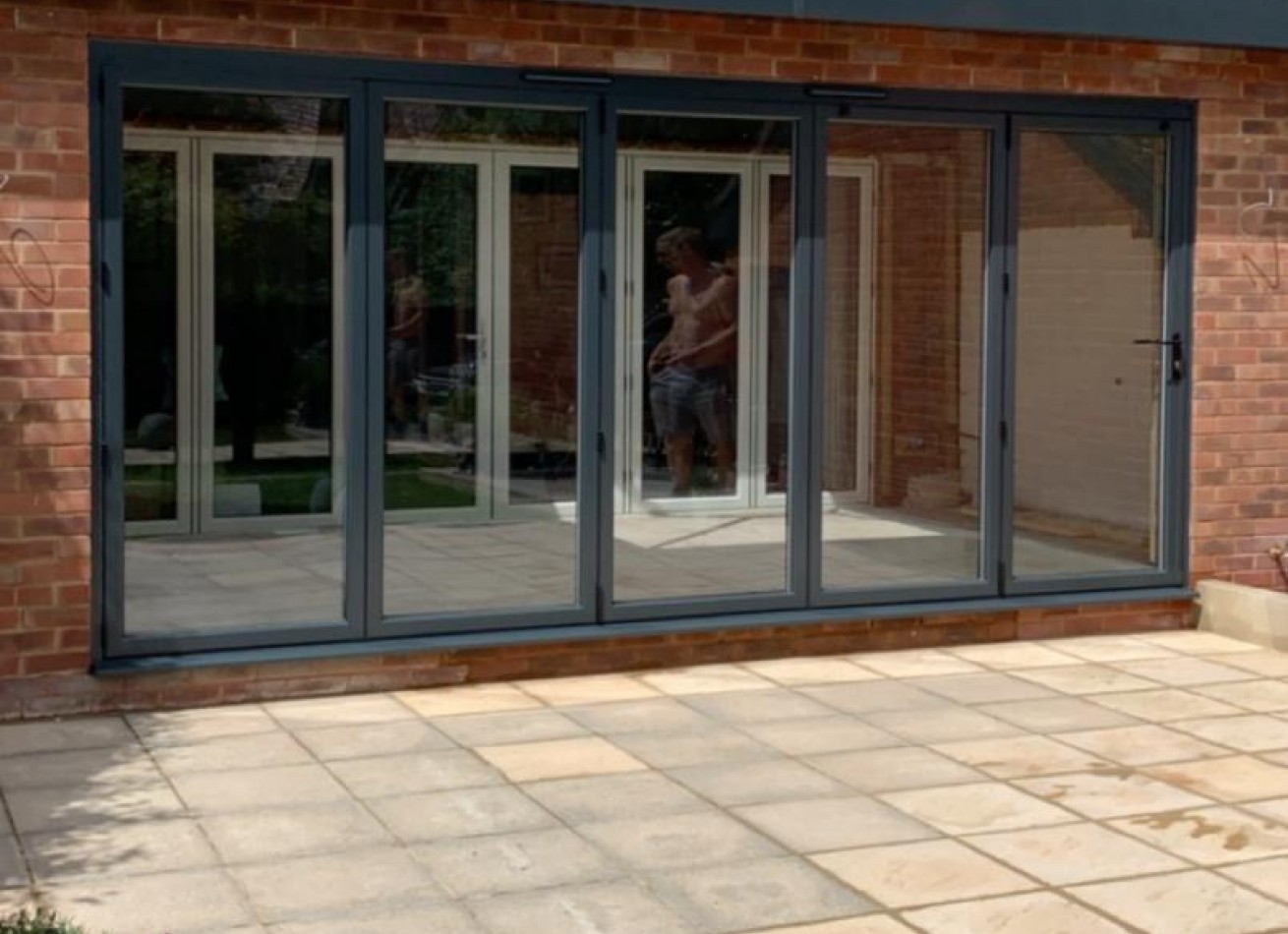 Work levels are now back to normal after lockdown, this week we have installed a lot of doors and windows, including this large set of bifold doors
June 12th, 2020
Composite Door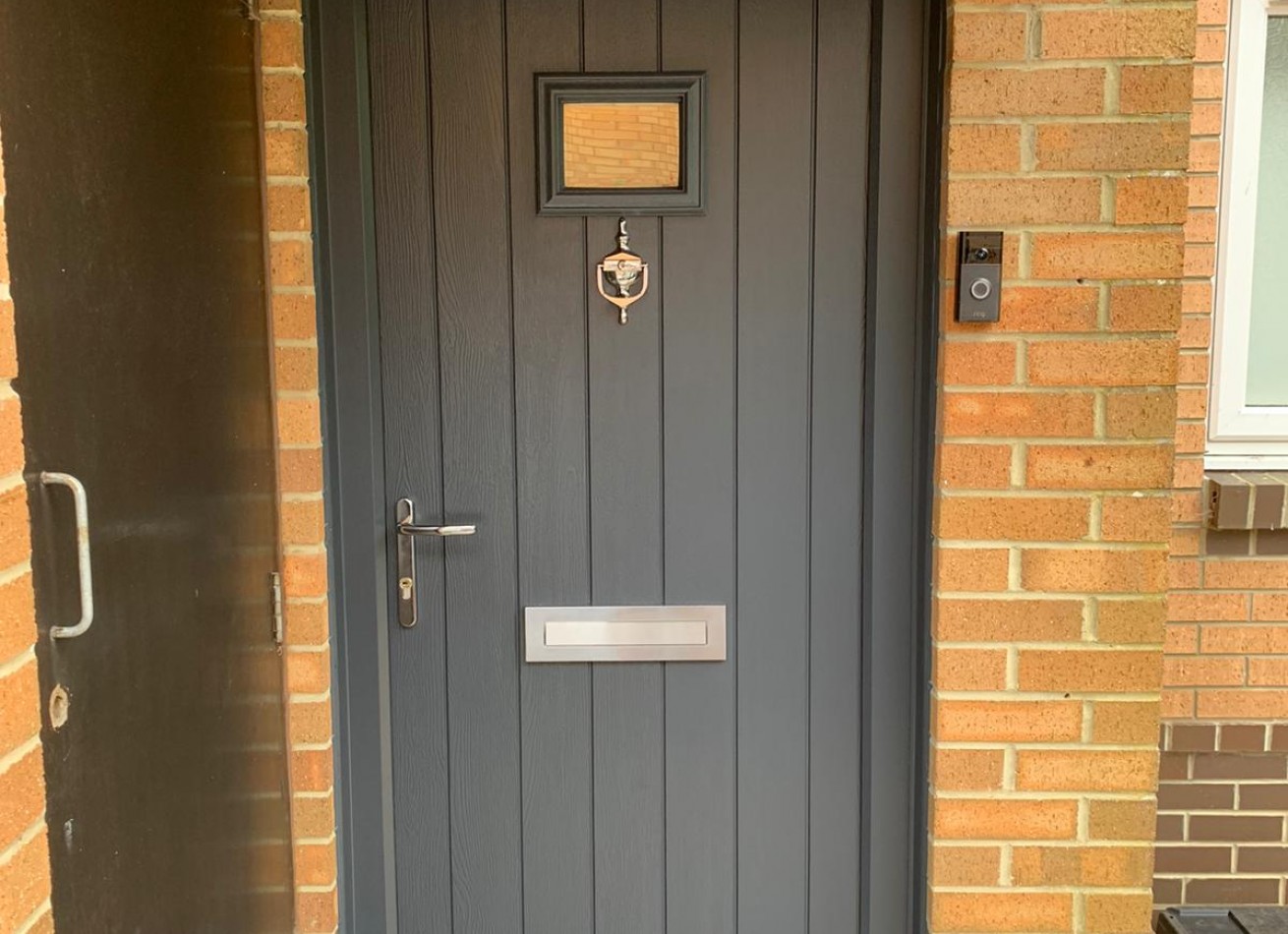 Anthracite composite door installed this week
June 8th, 2020
Show Room Opening 15.6.20
Showroom Opening 15.6.20 We will reopen the showroom on 15th June 2020. To ensure everyone's safety we have put some measures in place. We will be operating an appointments system. This is to ensure that the showroom does not become crowded and we can ensure social distancing. We are happy to let customers view the products in the showroom with out an appointment as long as there are no scheduled appointments due in. Anyone visiting the showroom will be asked to leave contact details, this is to enable us to contact anyone who has visited the showroom should a member of staff show symptoms of COVID 19. We will ask you to sanitise your hands as soon as you enter the showroom and maintain social distancing. Brochures for products are available but have been removed from display to avoid cross contamination. Samples are available to view and will be sanitised with antibacterial wipes before and after use. While we appreciate the measures we have put in place may be slightly inconvenient we are working within guidelines to allow us to open.
June 5th, 2020
Bespoke Lead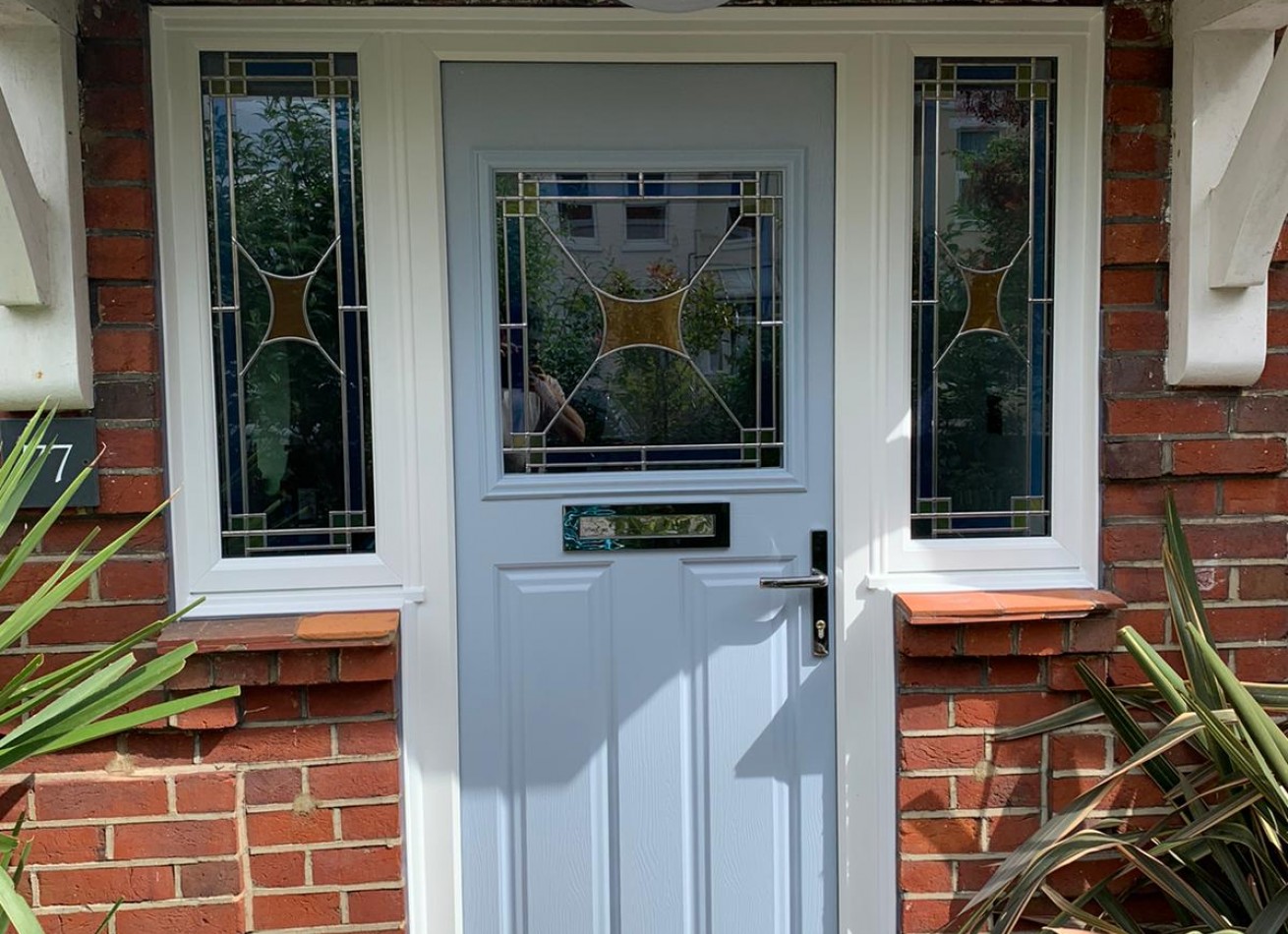 composite door with bespoke lead design
May 7th, 2020
Commercial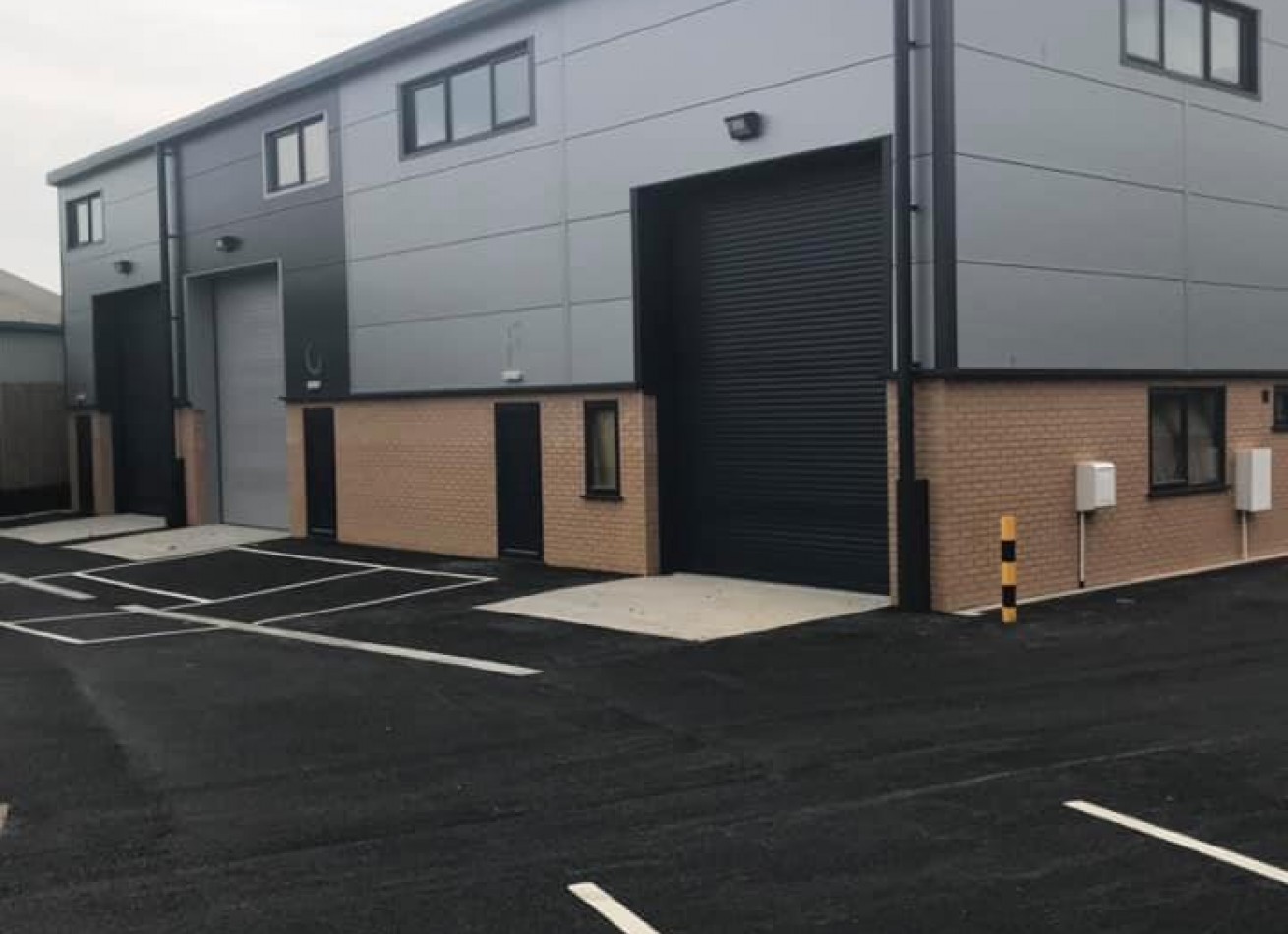 Windows fitted on new build commercial property
April 27th, 2020
CORONOVIRUS UPDATE
CORONOVIRUS UPDATE – 27.4.20 Our governing bodies FENSA and GGF have now received clarification that Glazing companies are allowed to work during the lockdown period. The safety of our staff and clients is of utmost importance to us and we will be carrying out a risk assessment to ensure we can work whilst maintaining social distancing as per PHE guidelines. Many of our suppliers who had shut down at the start of lockdown are beginning to open from May 4th onwards. Whilst these businesses are opening they will be playing catchup with orders placed before lockdown and operating with less staff to ensure social distancing. This will obviously have an affect of lead times and RFM Windows will monitor this closely. We will be checking our outstanding orders and stores to ascertain which materials have arrived prior to lockdown. We will over the next couple of weeks contact those customers where we are able to carry out the installations safely. The Ringwood showroom will remain closed to visitors, however, the office will be open and able to provide quotations and arrange some surveys. As with many businesses we have staff who are on furlough and your patience is appreciated as we attempt to maintain the best service we can whilst working within the restrictions. Please contact us via 01425 476222 or sales@rfmwindows.com
March 23rd, 2020
Virtual Appointments
During these unprecedented times we are trying to find ways to continue offering as near to normal service as possible. We understand the importance of minimising contact as much as possible, therefore we are offering a remote/virtual service allowing you to speak face to face with our staff and view products in the showroom. We are more than happy to arrange a virtual appointments through WASSAP, SKYPE or GOOGLE.MEETS alternatively please feel free to email sales@rfmwindows.com or visit the showroom which is currently open Please contact us on 01425 476222 for more information.
March 18th, 2020
COVID 19
As a small business, your continued custom and support is so important and appreciated. We will remain OPEN and will continue as normal unless instructed otherwise by the authorities.
March 12th, 2020
Contemporary Doors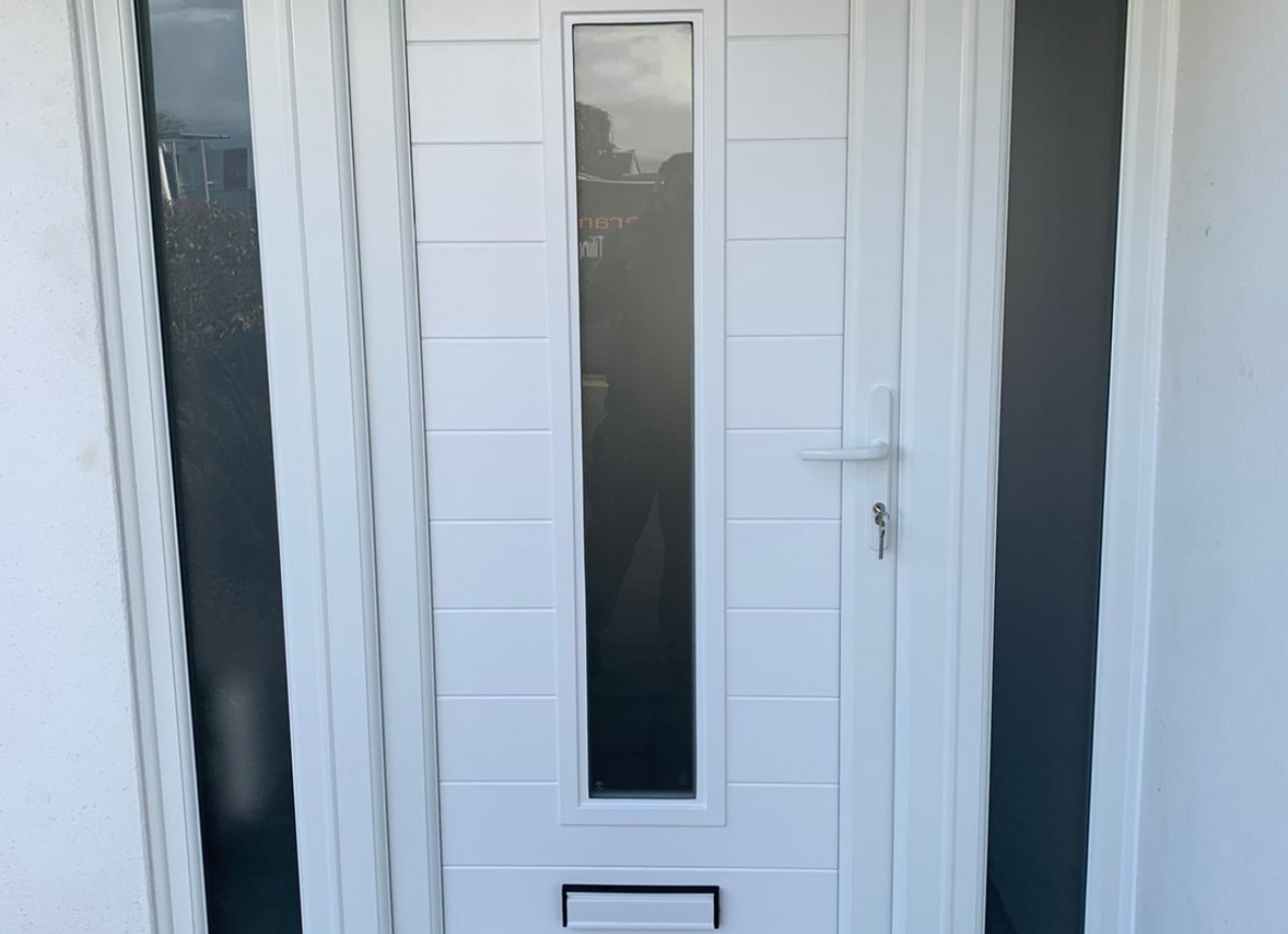 We can supply and install a stunning range of contemporary doors
March 5th, 2020
Shaped Frame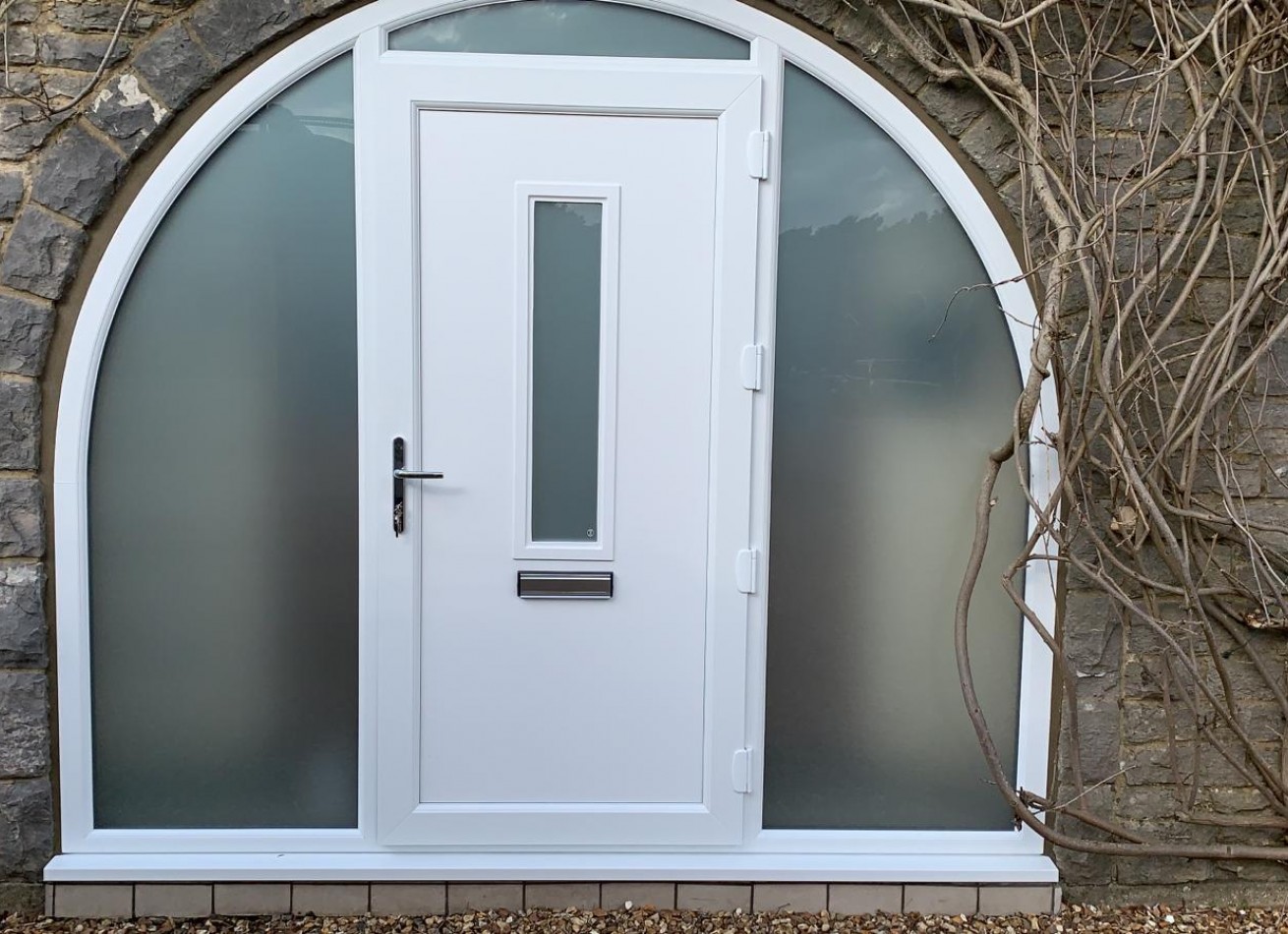 We can supply and install shaped frames
January 28th, 2020
Lean to Conservatory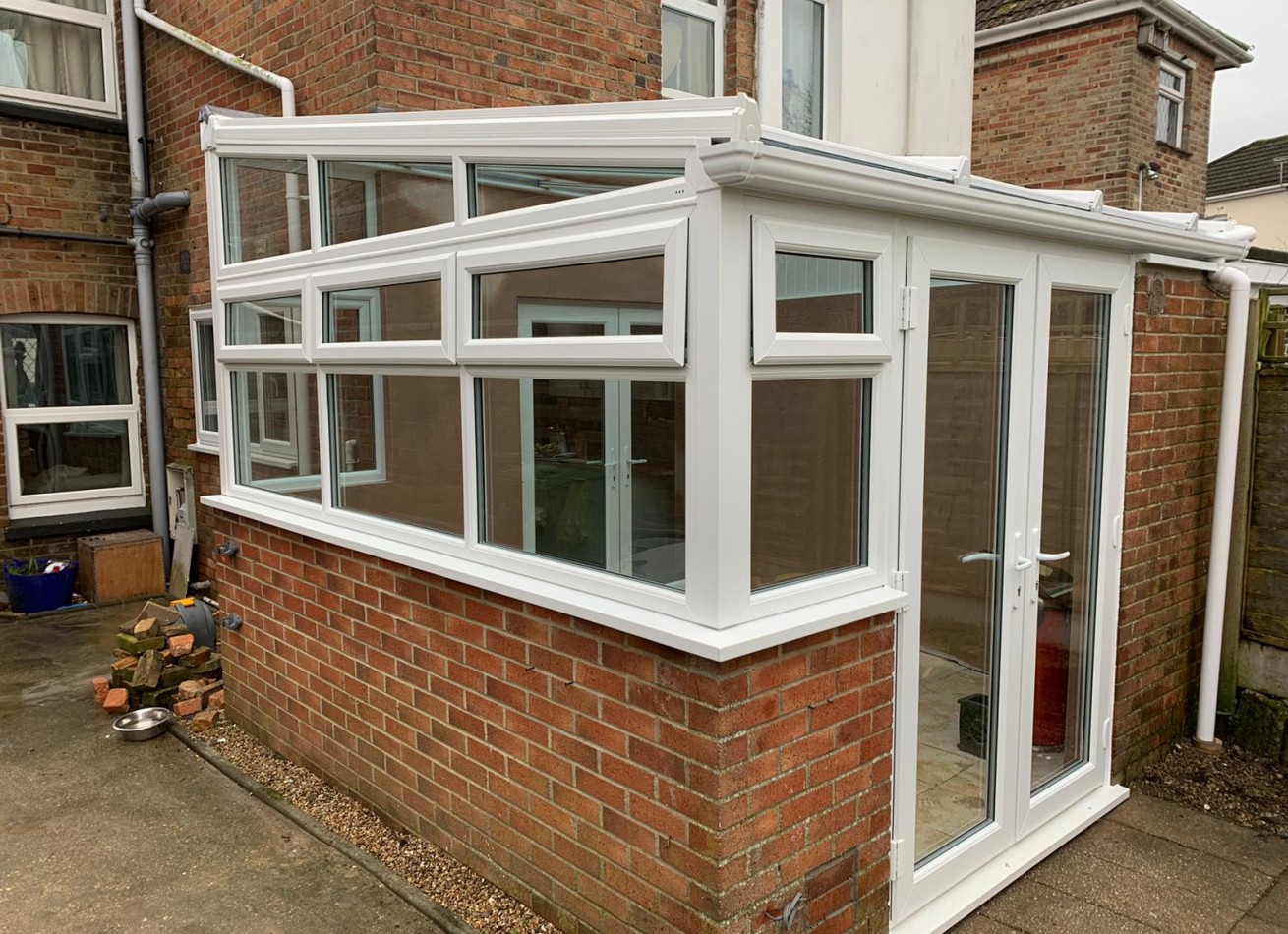 We installed this lean to conservatory last week, French doors into the garden make it a lovely addition to this older property
January 22nd, 2020
Another happy customer
Given the appalling weather last week, installation went much better than expected. We are very pleased with the outcome and have been particularly impressed with the very high standard of finish. The guys worked hard on site and were professional at all times. It was therefore a pleasure to have them working here and they would be a major reason why we will not hesitate to recommend your company to others. It's been a good experience doing business with you. Thank you & best wishes,
December 11th, 2019
Christmas
RFM Windows will close for Christmas at 3pm on Friday 20th December and reopen at 8am on 6th January 2020.
November 29th, 2019
Checkatrade
RFM Windows are very proud of our Checkatrade rating, reviews can be sent direct via the link below https://www.checkatrade.com/GiveFeedback/?id=167018
November 25th, 2019
Sliding Sash Windows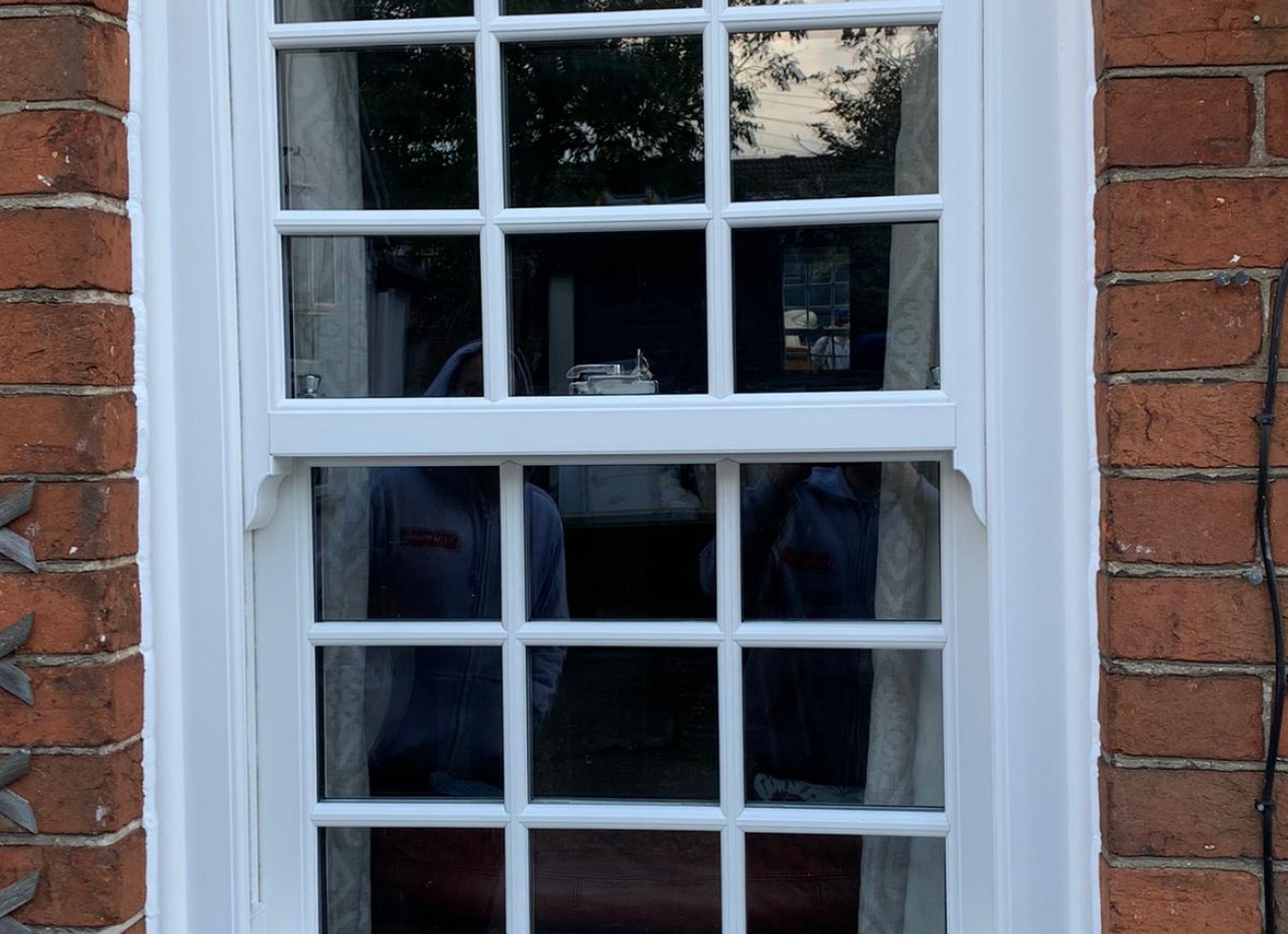 Sliding sash windows recently installed on a Victorian cottage
October 29th, 2019
Door with matching frame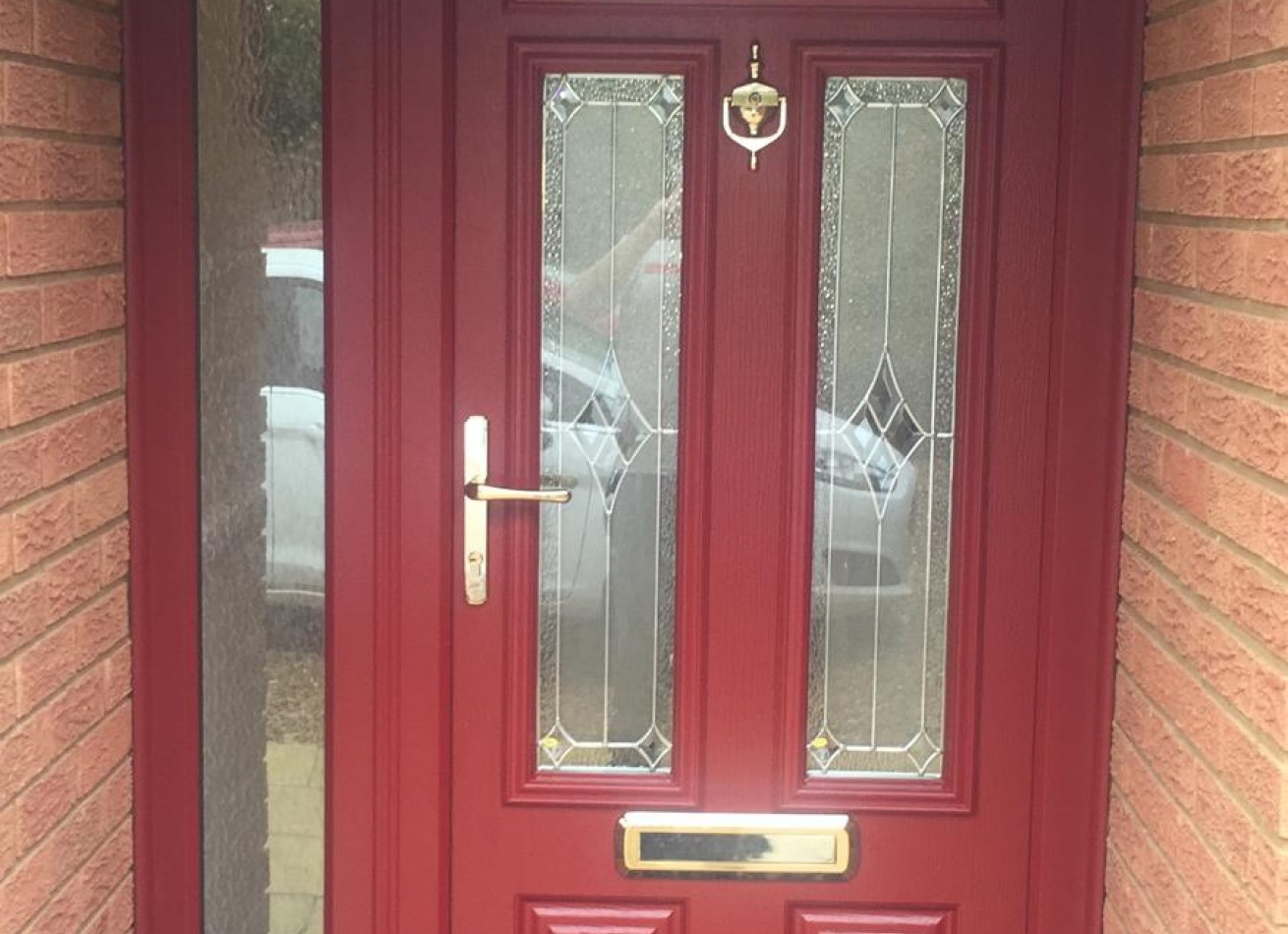 You don't have to have a white frame with your door
October 14th, 2019
Garden Office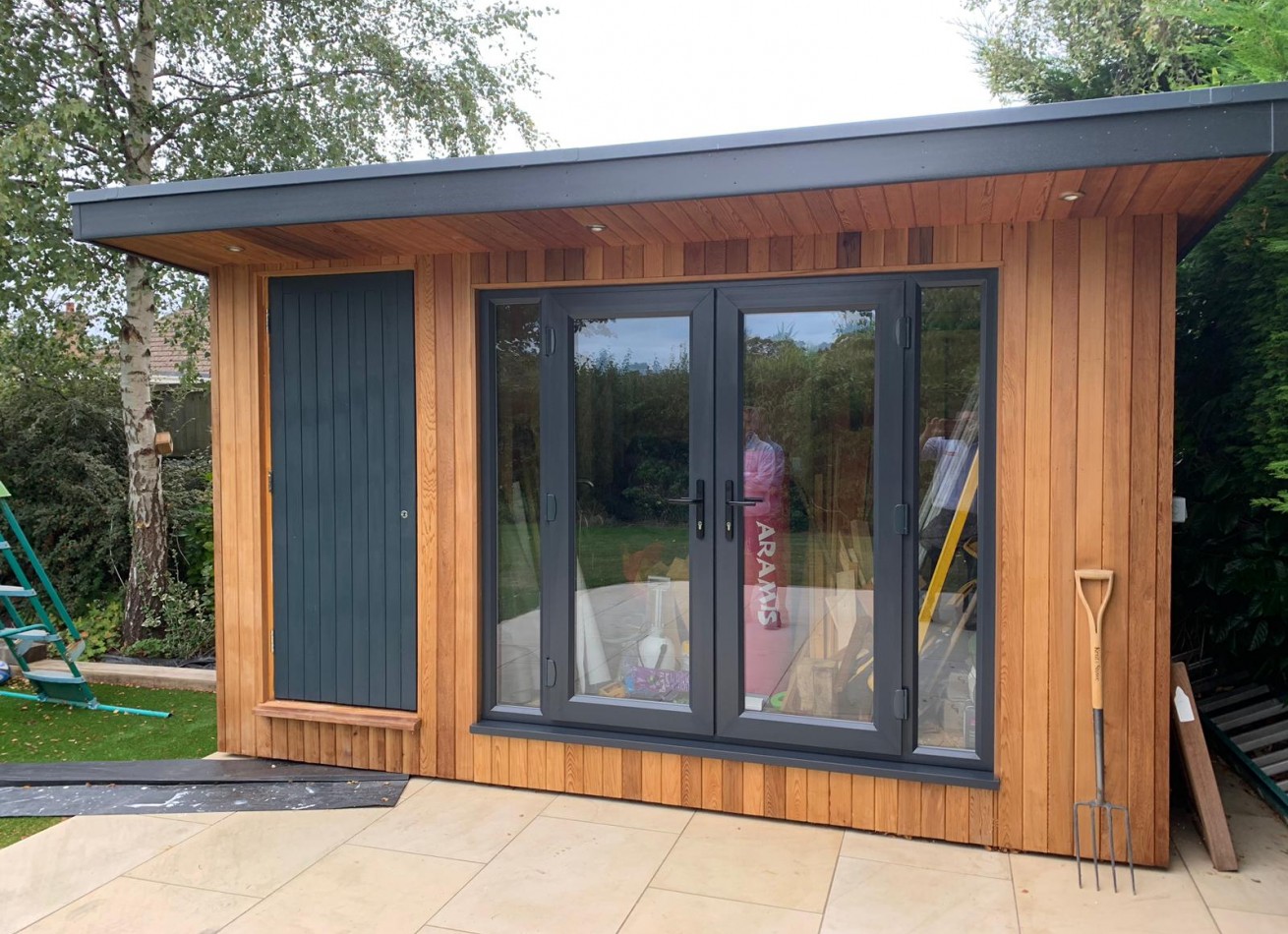 We recently fitted doors and windows to some garden offices on behalf of a developer
October 9th, 2019
French Doors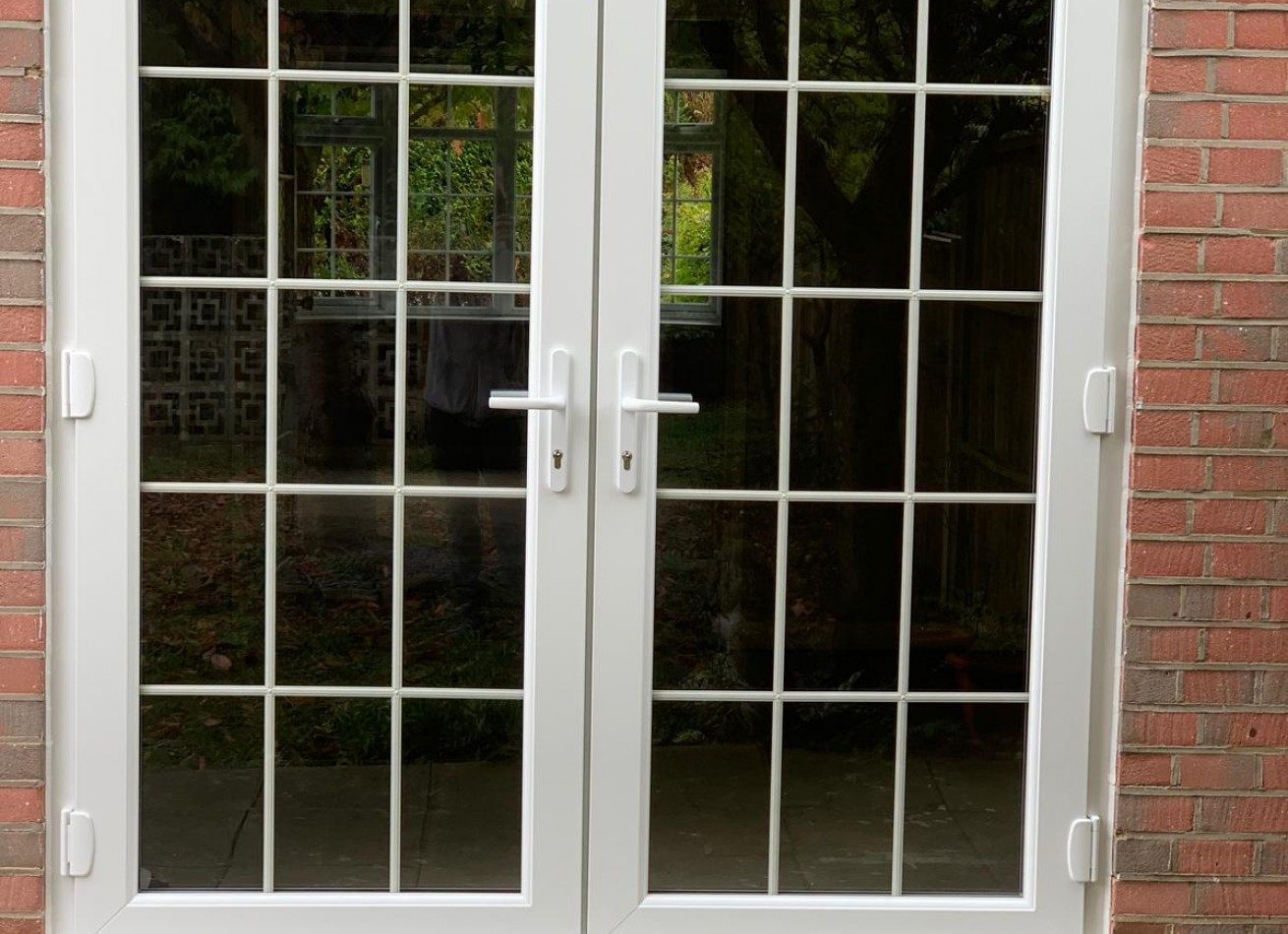 We installed these lovely French doors this week, pop over to RFM Windows facebook page for lots more photos
September 16th, 2019
Carnival Time!!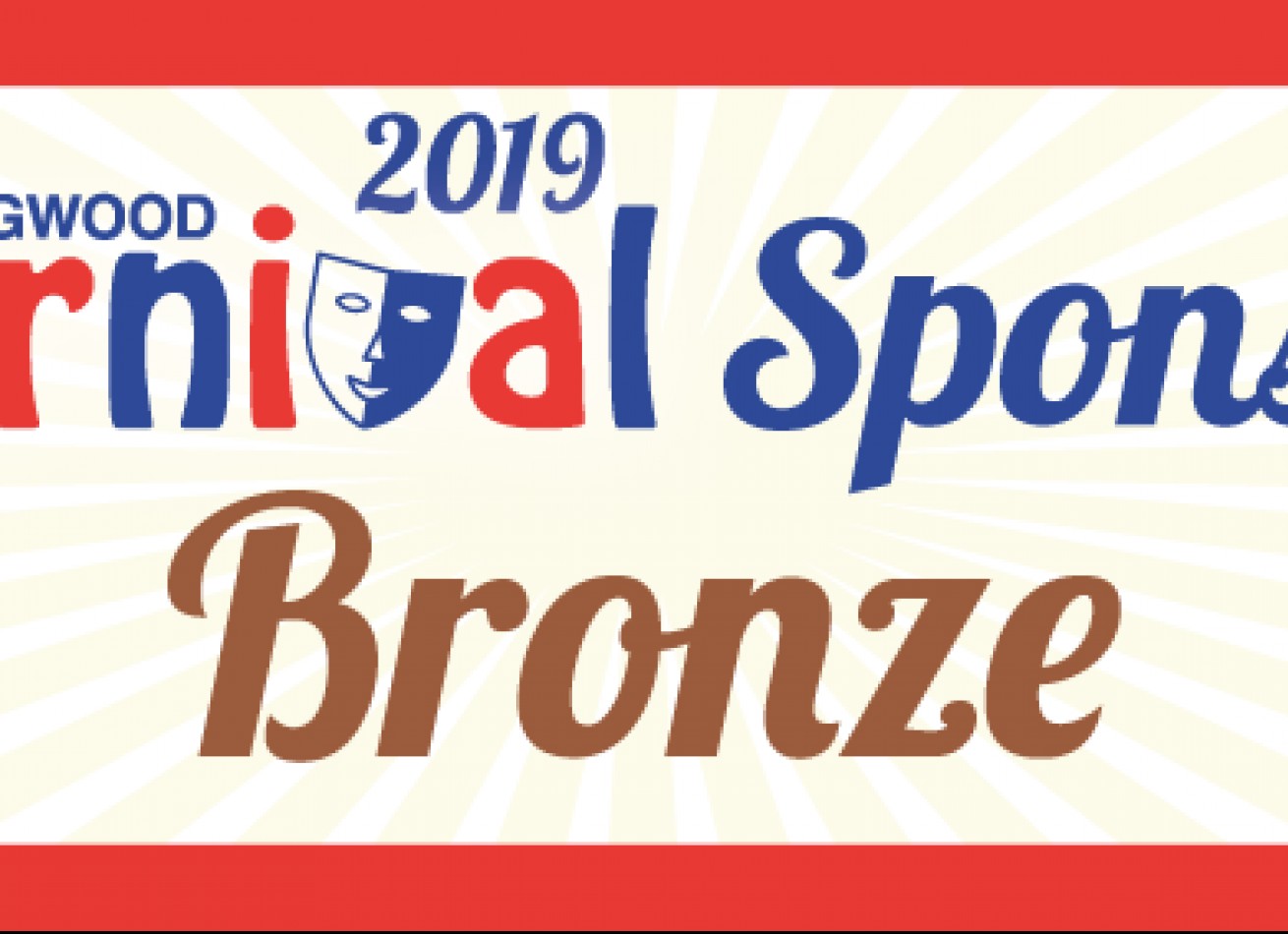 RFM Windows are pleased to be sponsoring the Ringwood Carnival again this year, come and join in the fun on 21st September 2019
August 12th, 2019
Orangery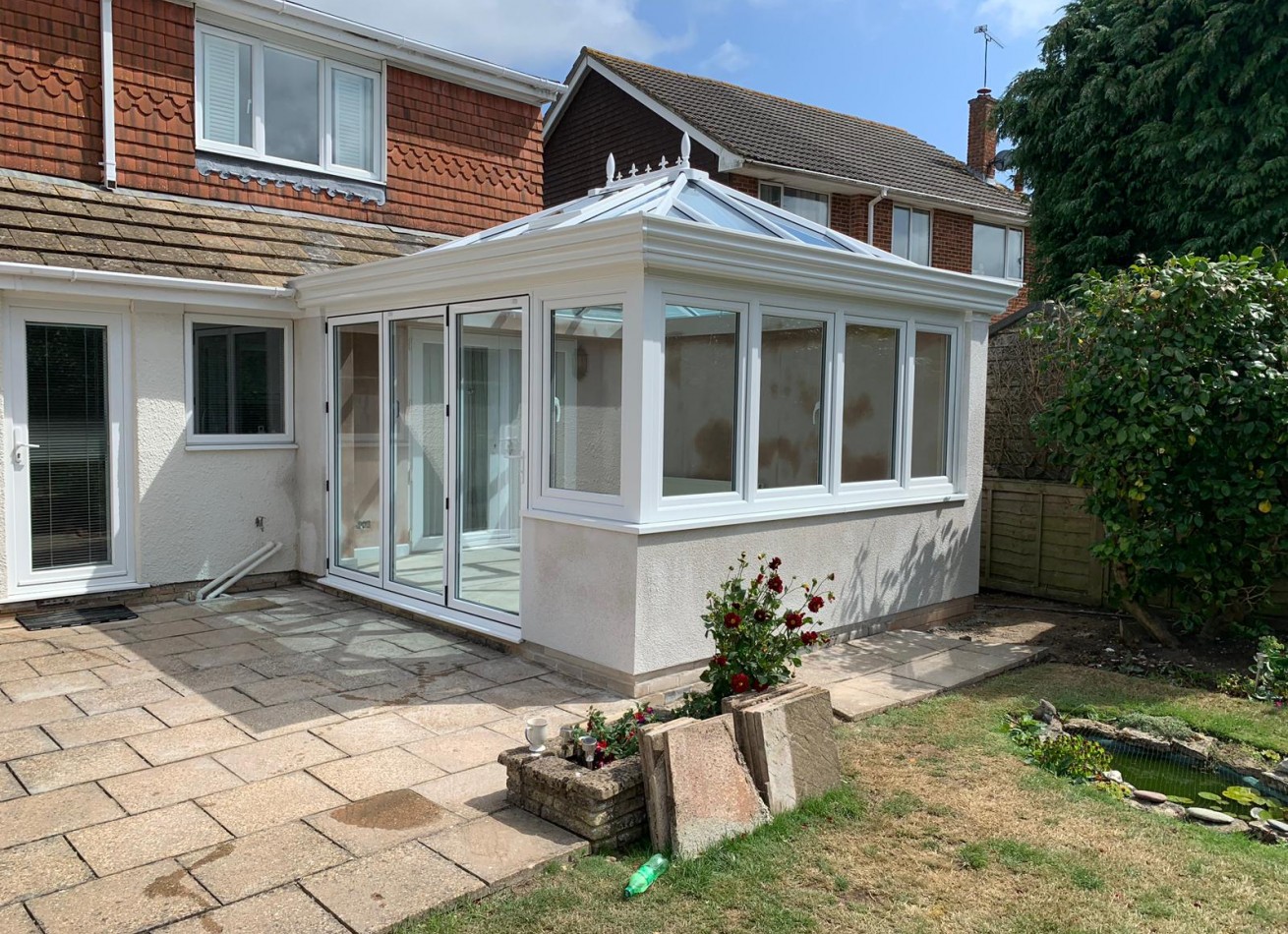 We installed this lovely orangery last week. complete with bifold doors
August 8th, 2019
Shaped Windows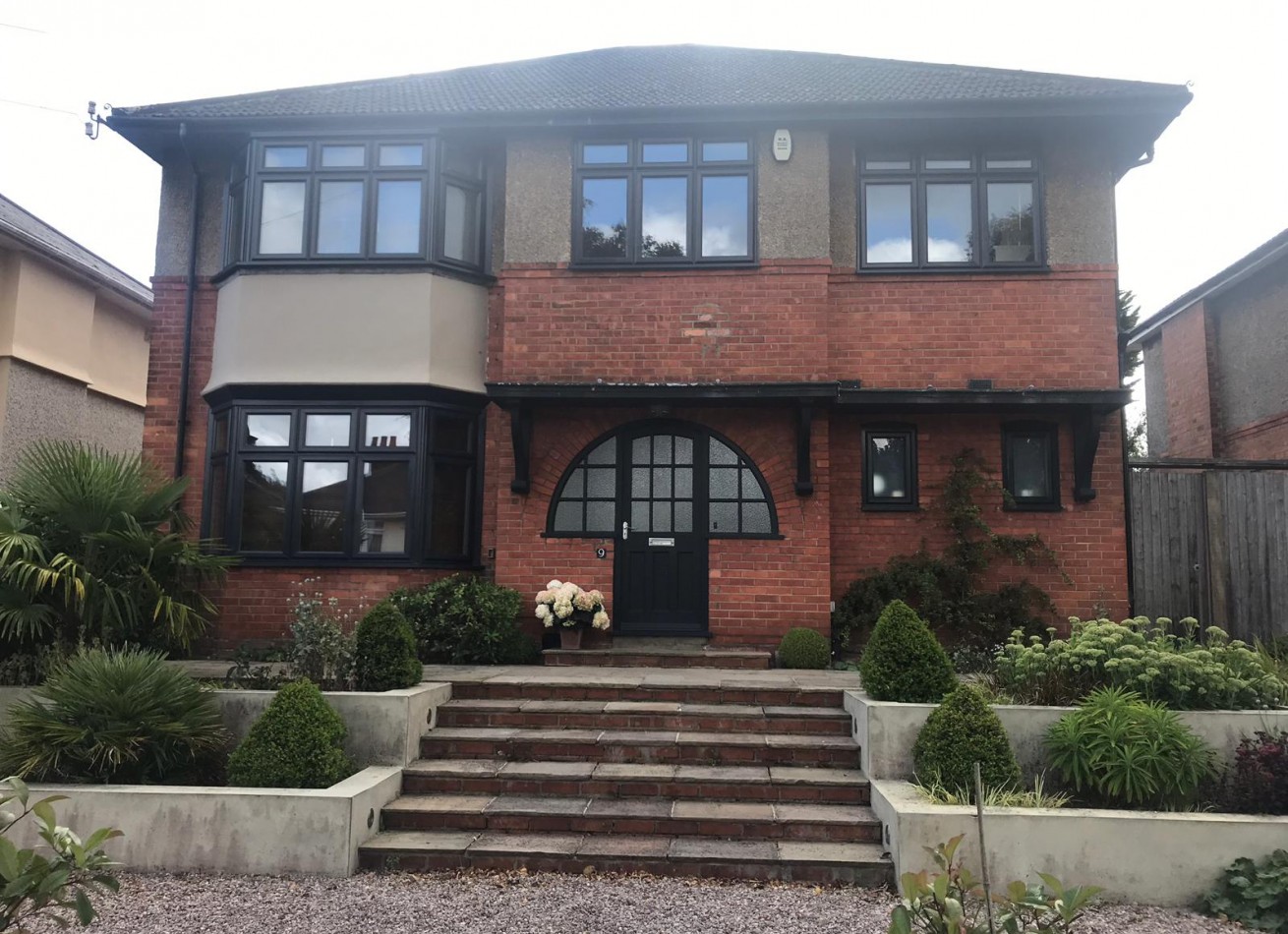 This shaped window we installed sets the front door of this older property really nicely
August 7th, 2019
Deco Glass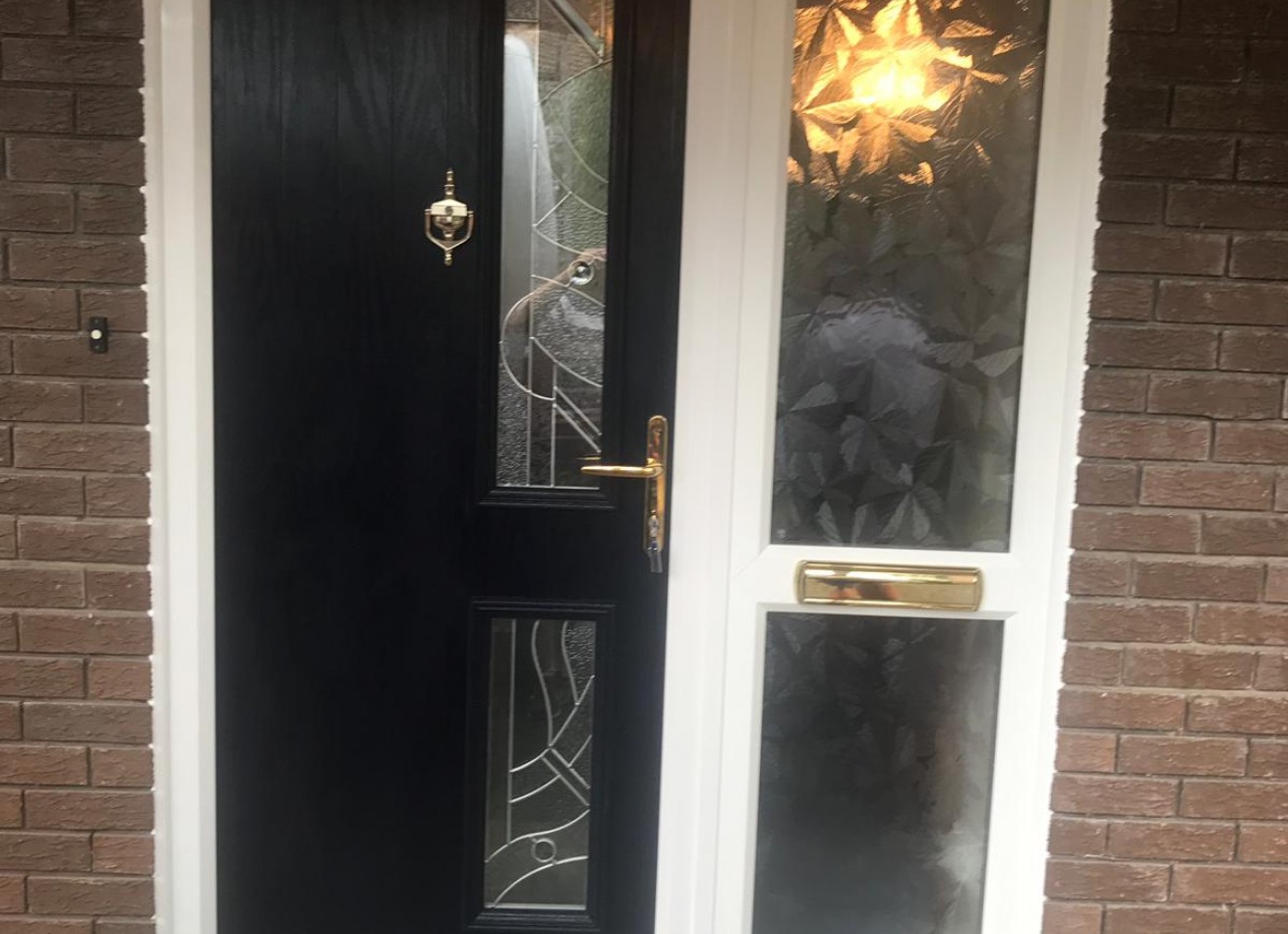 This deco glass looks elegant in this black Endurance composite door
August 5th, 2019
Anthracite grey door and frame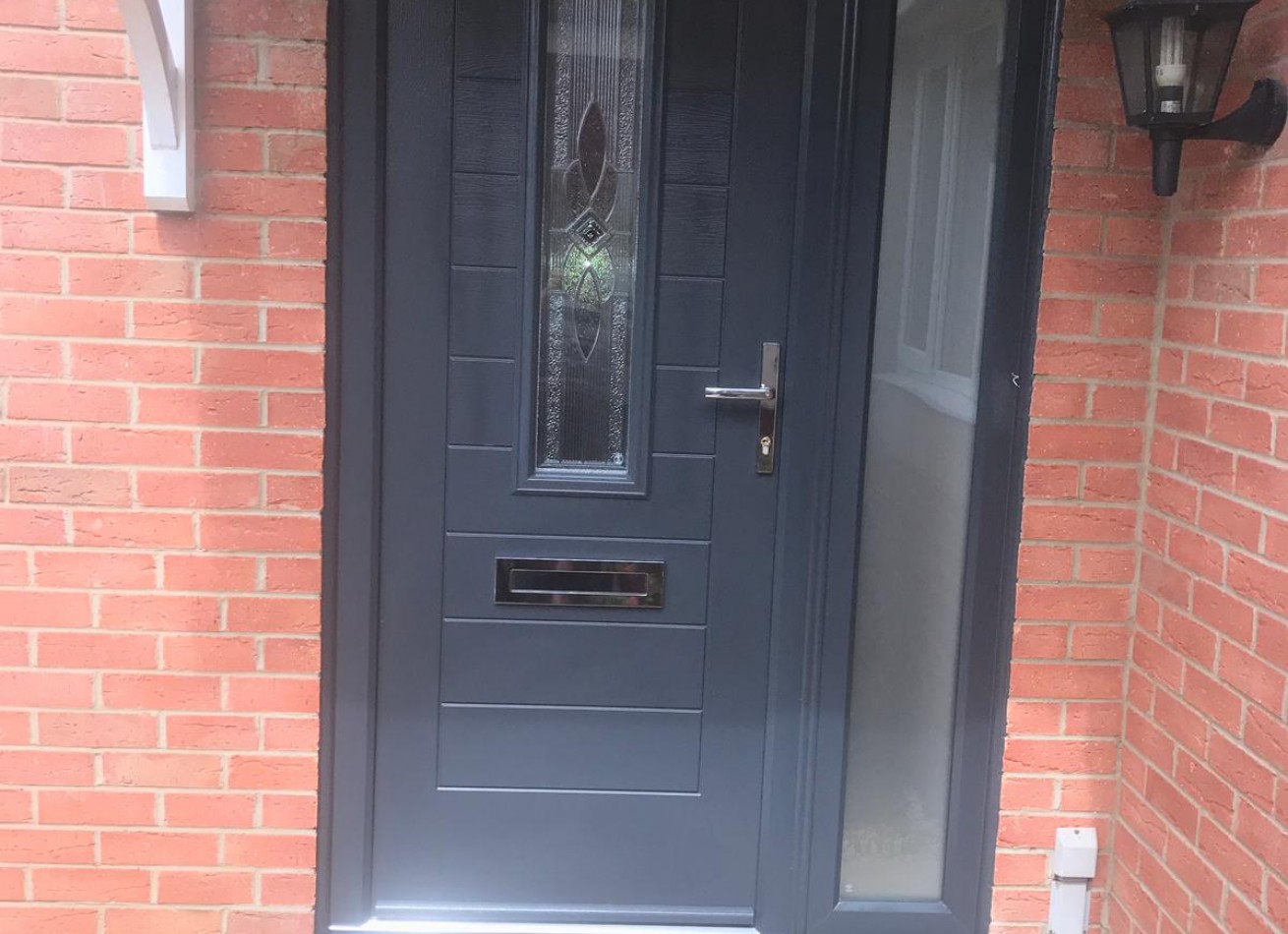 Door frames don't just have to be white, this door with matching frame look stunning
July 31st, 2019
New Build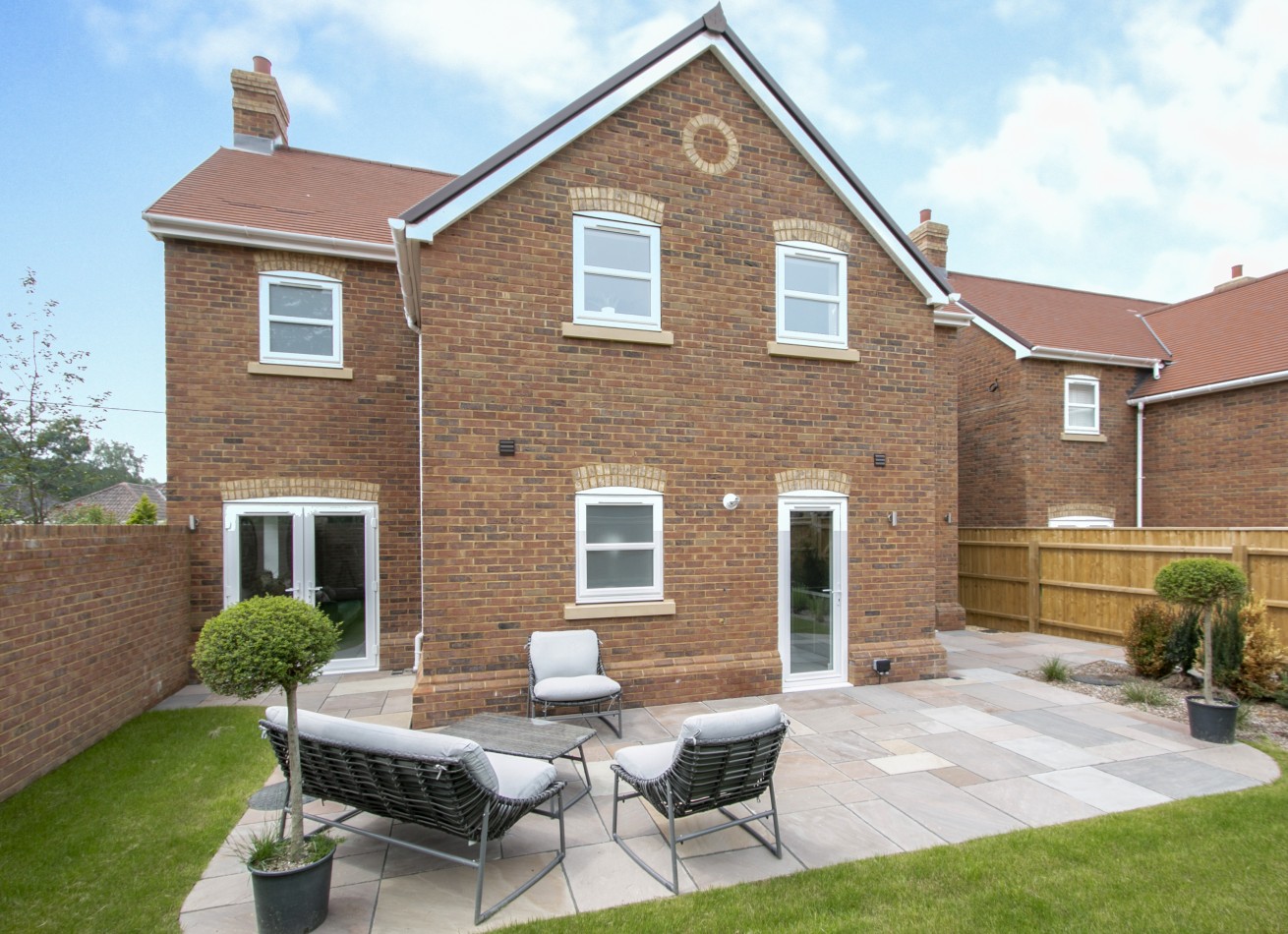 Another lovely newbuild with windows installed by RFM Windows
July 17th, 2019
Irish Oak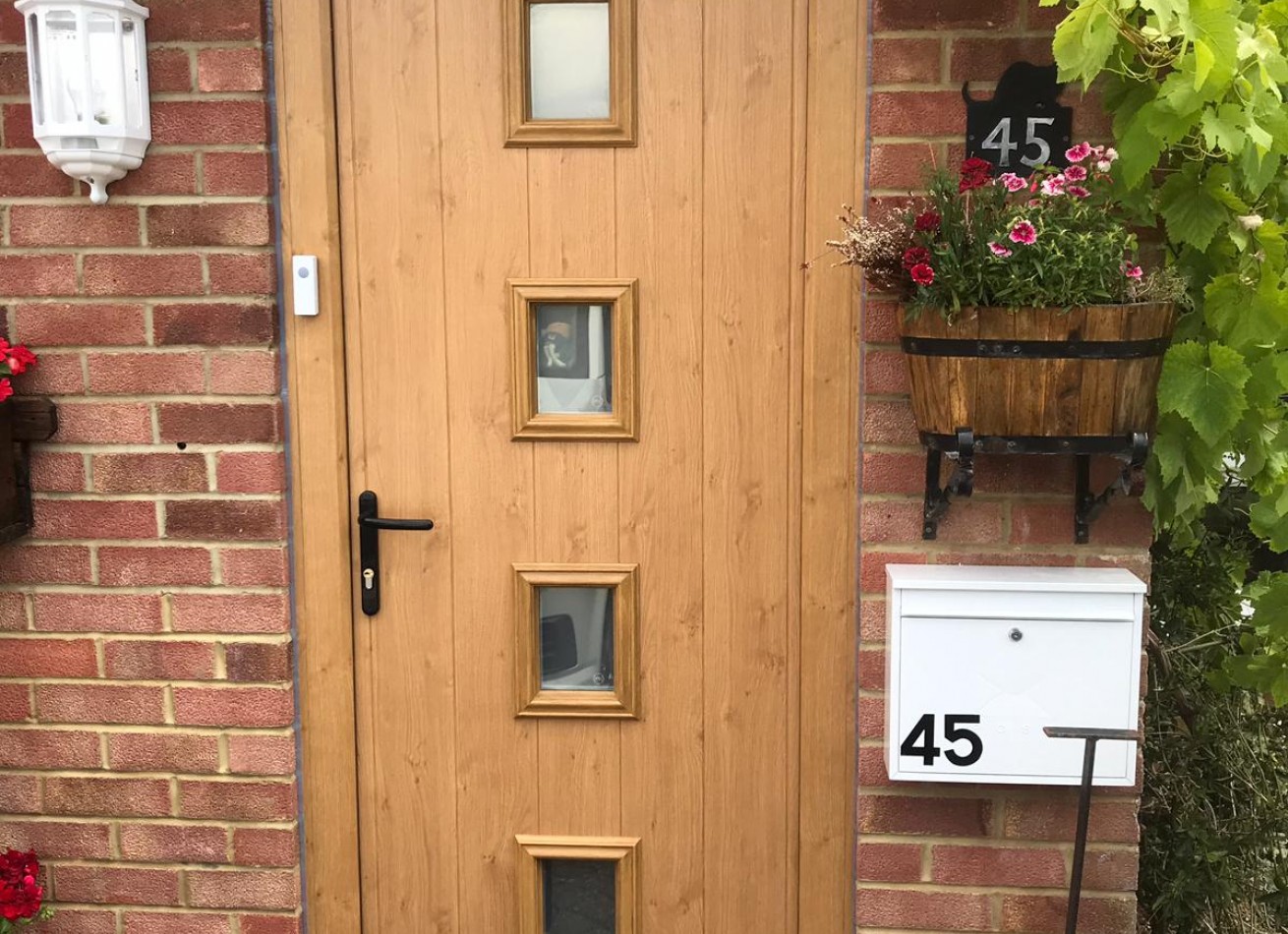 Irish oak cotemporary front door
July 10th, 2019
Beach Hut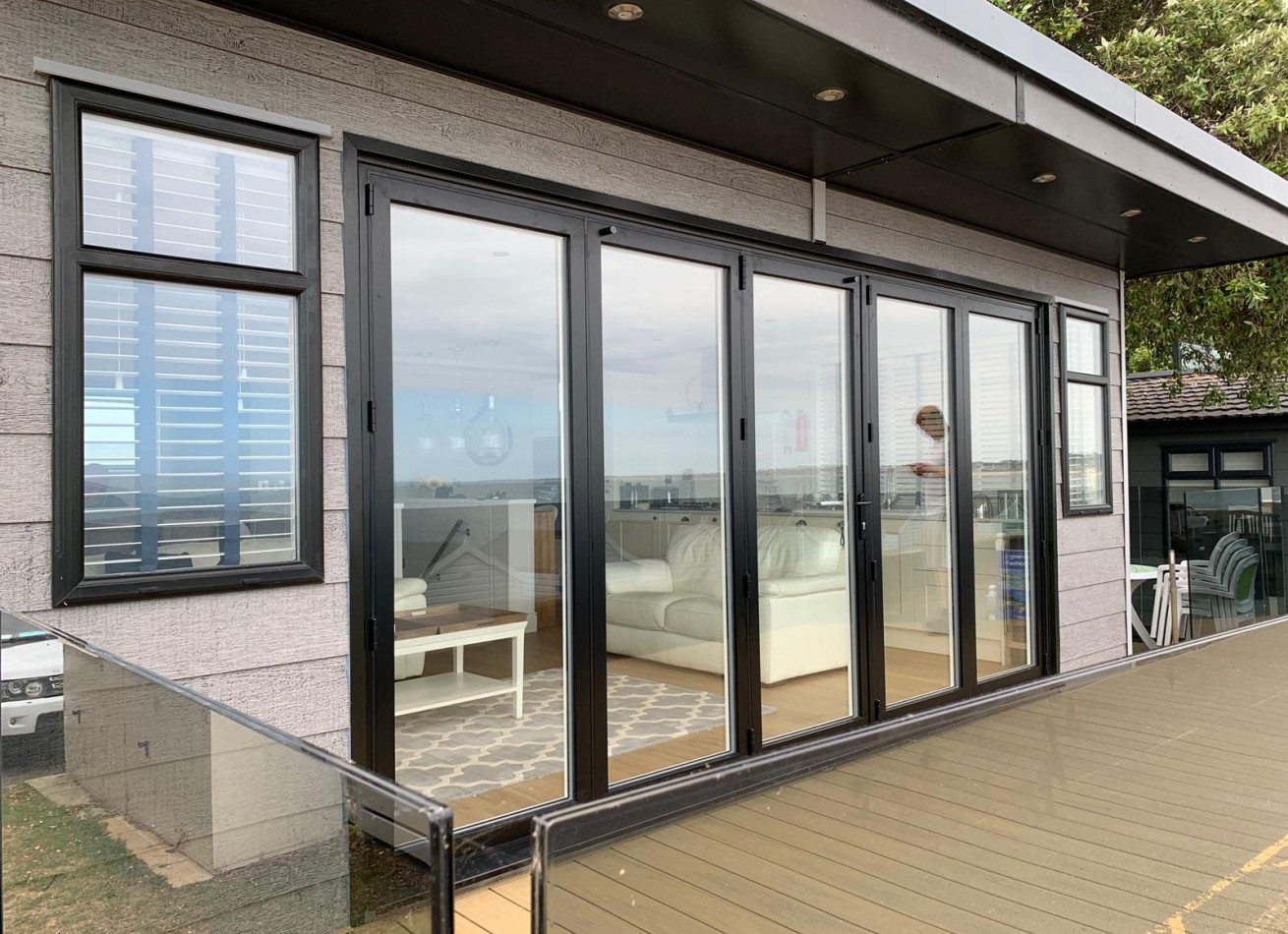 We installed these bifold doors on a beach hut yesterday
July 8th, 2019
Composite Door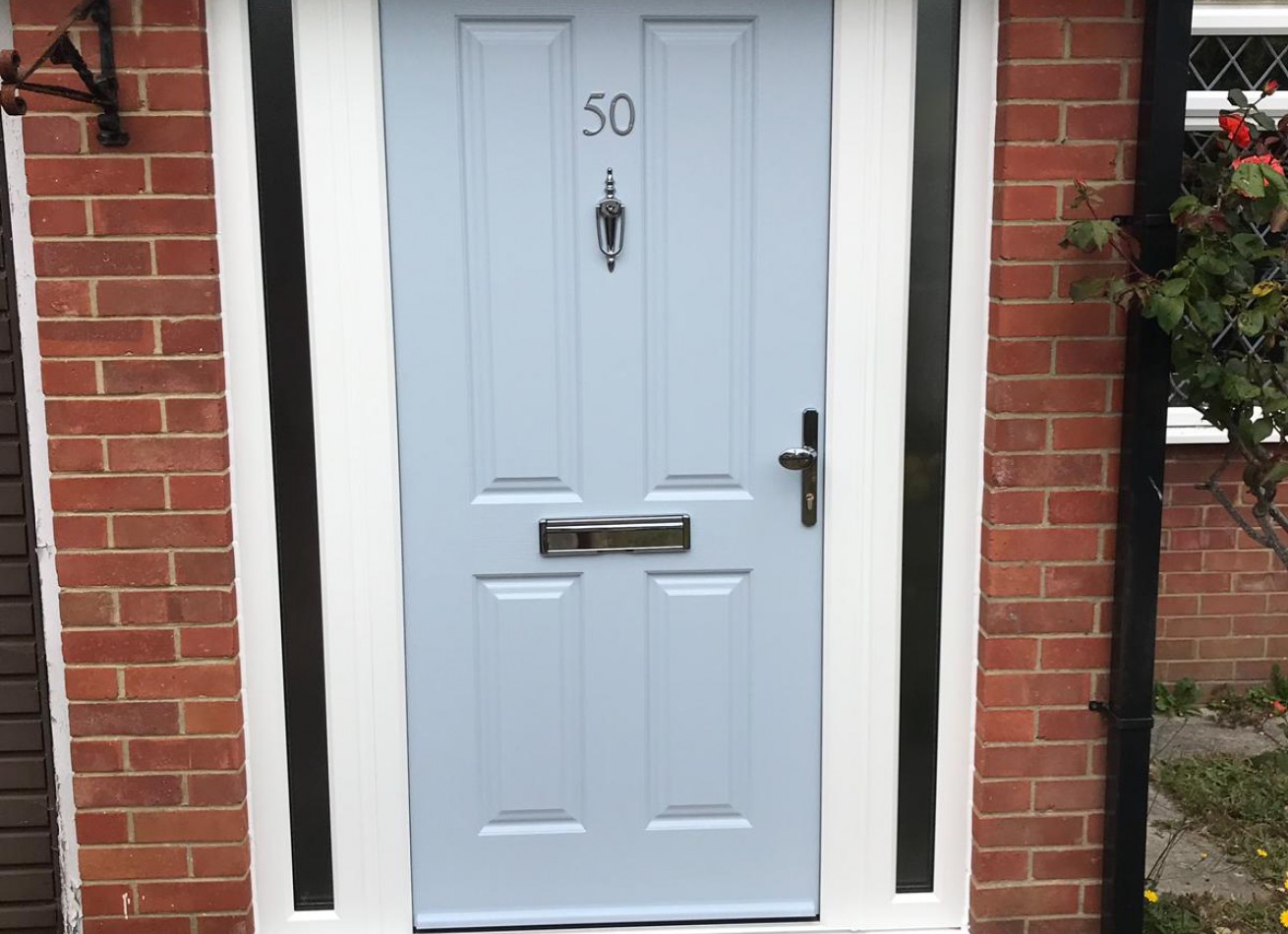 Light grey composite door and sidelights
July 4th, 2019
New Build Flats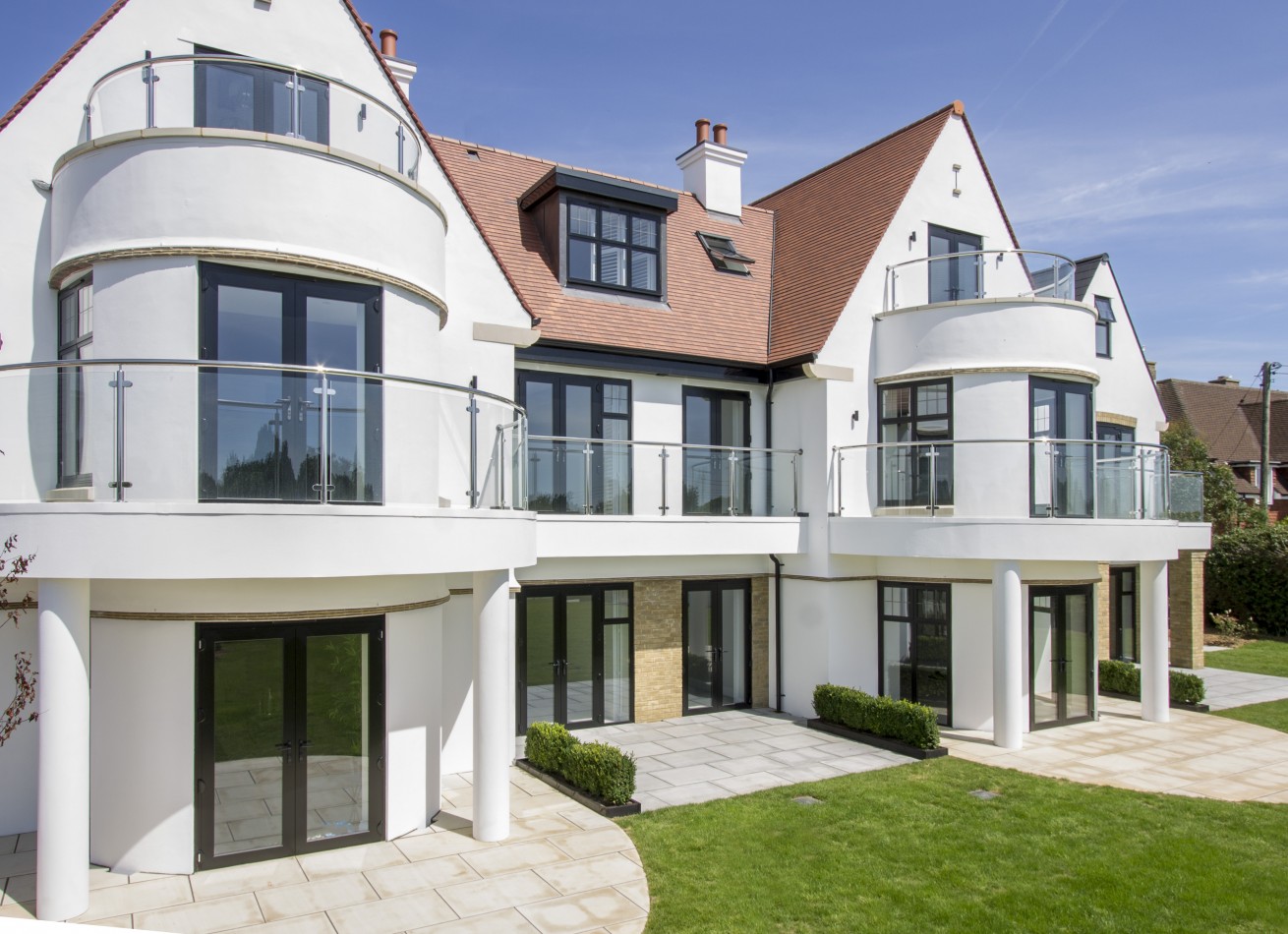 We recently completed the installation of Anthracite grey doors and windows to these New Build properties
July 3rd, 2019
Shaped Sidelighs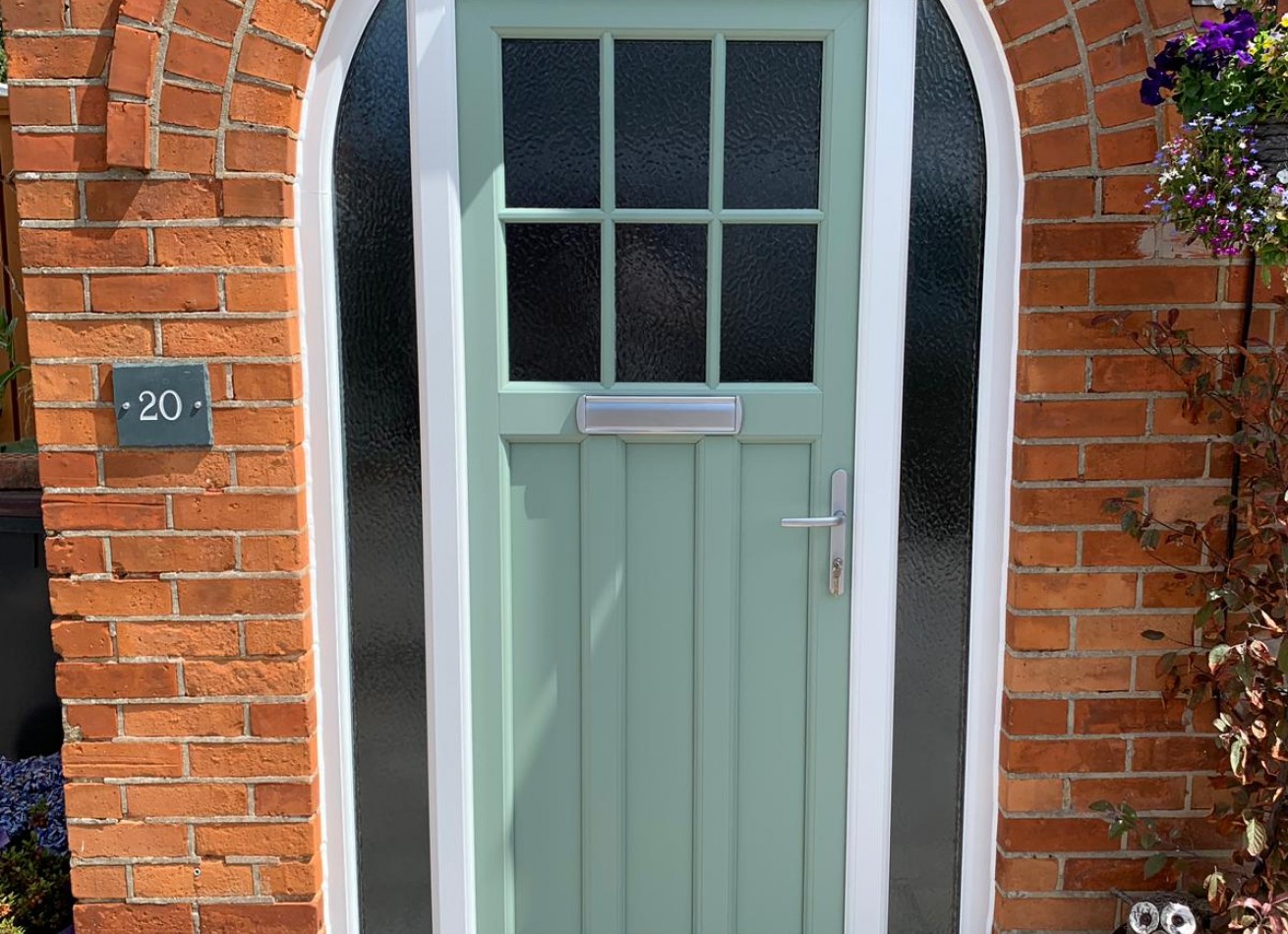 We have installed this composite door into an arched opening by installing shaped sidelights
July 2nd, 2019
New Build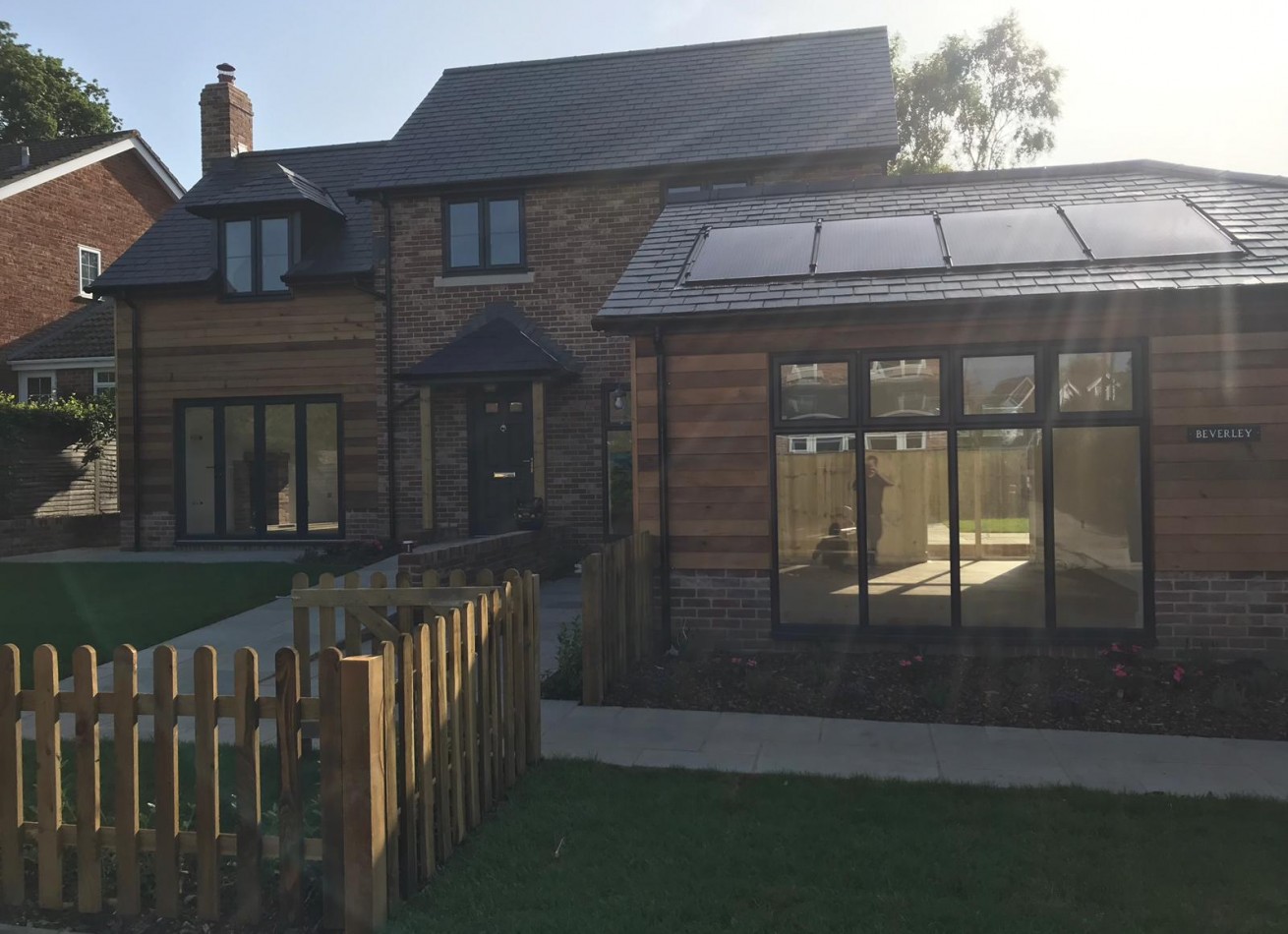 We have been working on some stunning new build properties, all with Anthracite doors and windows. Further photographs can be found on our Facebook page
June 28th, 2019
New Build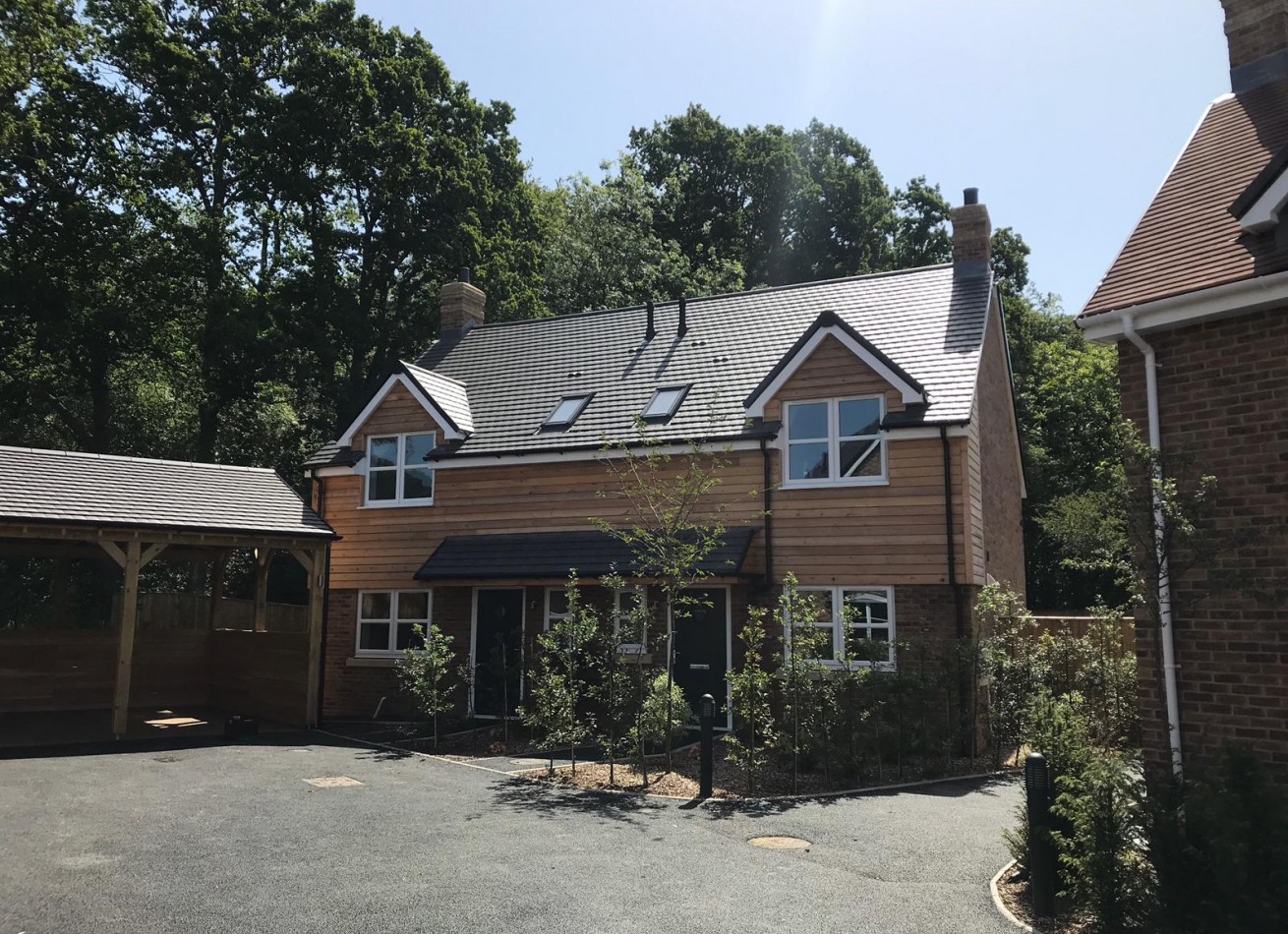 We recently completed doors, windows and fascia, soffit and guttering to these lovely new build properties
June 11th, 2019
Cladding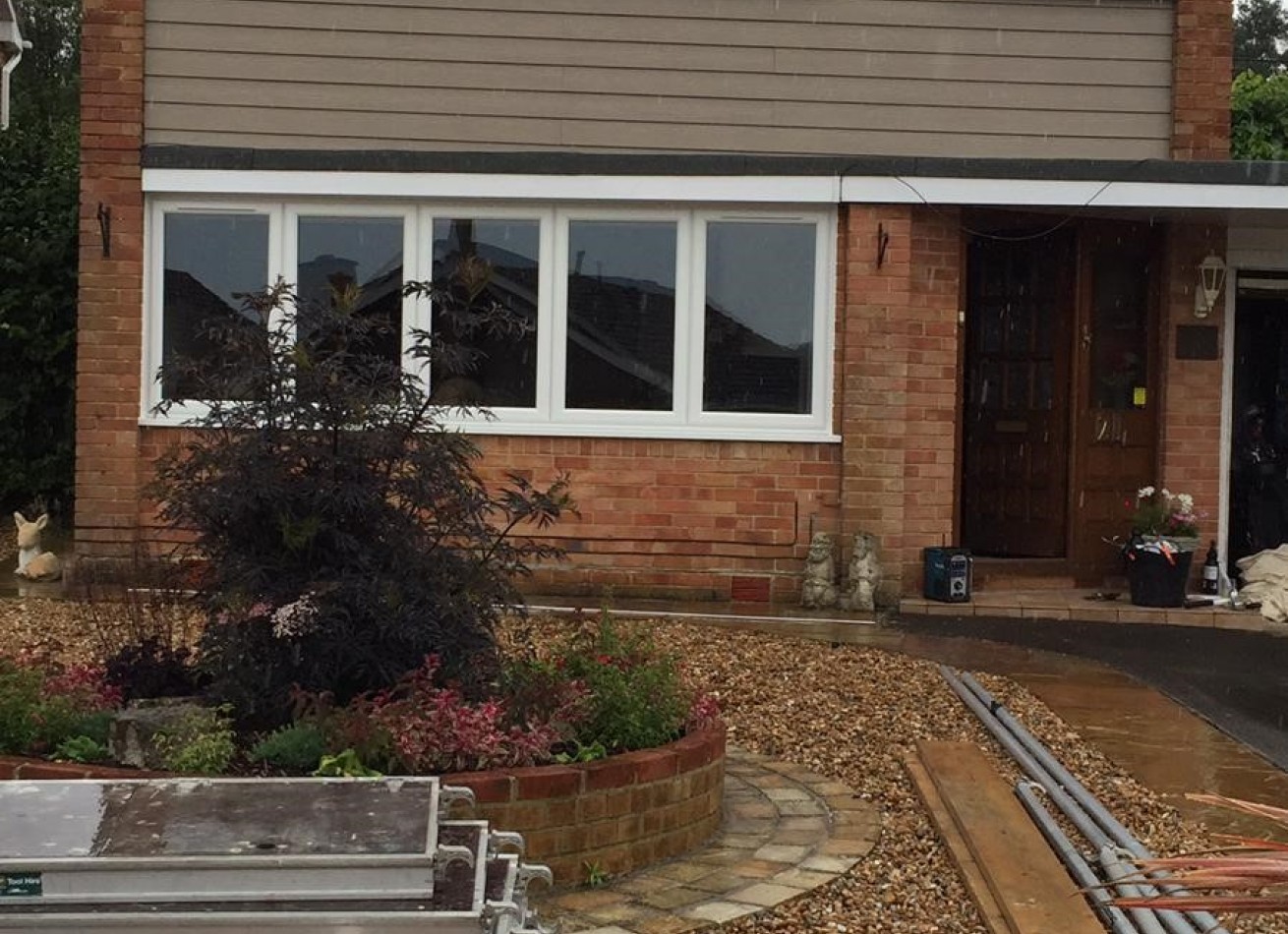 Removing dated tiles and replacing with cladding (and insulation) has updated this 1970s home
June 10th, 2019
Black patio doors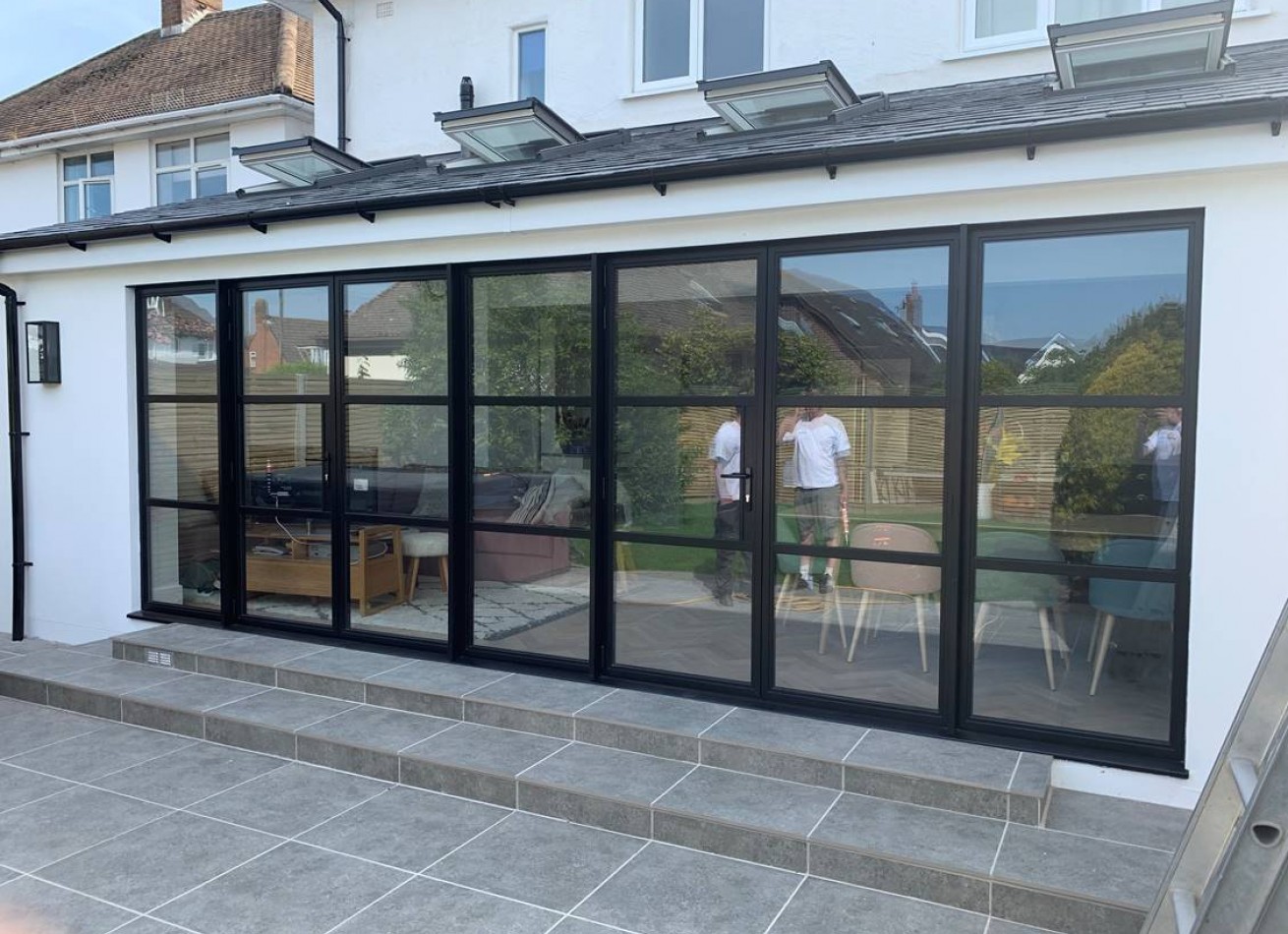 We recently installed these black doors, we think they look absolutely stunning
June 6th, 2019
Latest door installation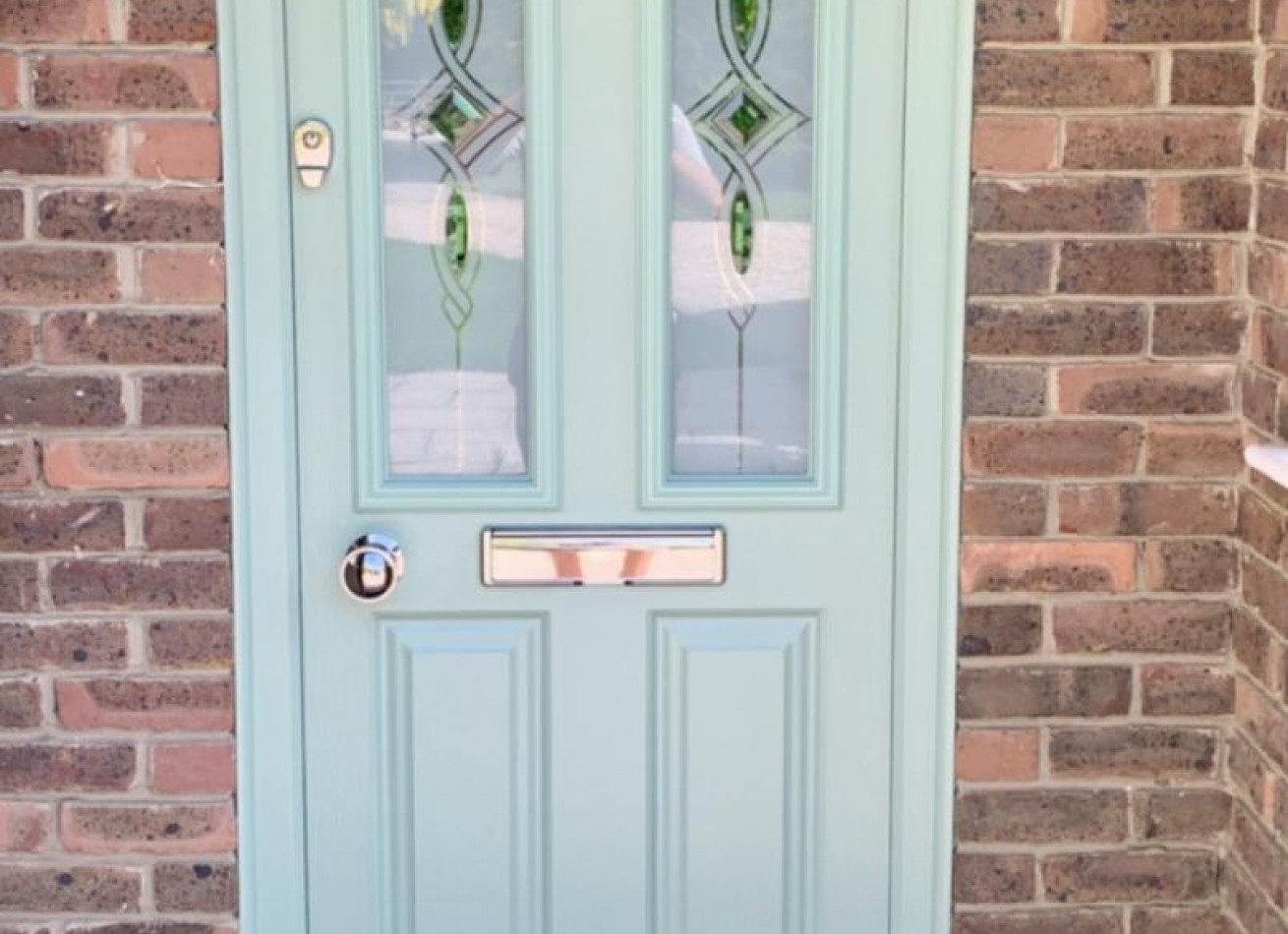 Green continues to be a favourite for Composite Doors this one has a matching frame which sets it off really nicely
May 23rd, 2019
Another Excellent Review!
-----Original Message----- From: Sent: 23 May 2019 10:37 To: Andy
Subject: New windows Hi Andy I hope all is well with you and the team. We just wanted to let you know that Mark and Mat are doing a fantastic job. They have involved us in the choices about the trim sizes etc and have been very tidy in their work! Also the windows look great, and we are very happy with the choices we have made! The last interesting item to go in is the front door of course! Going to be very interesting to see how that looks!! Always the most important item on a job like this. Thanks again J
May 22nd, 2019
Double doors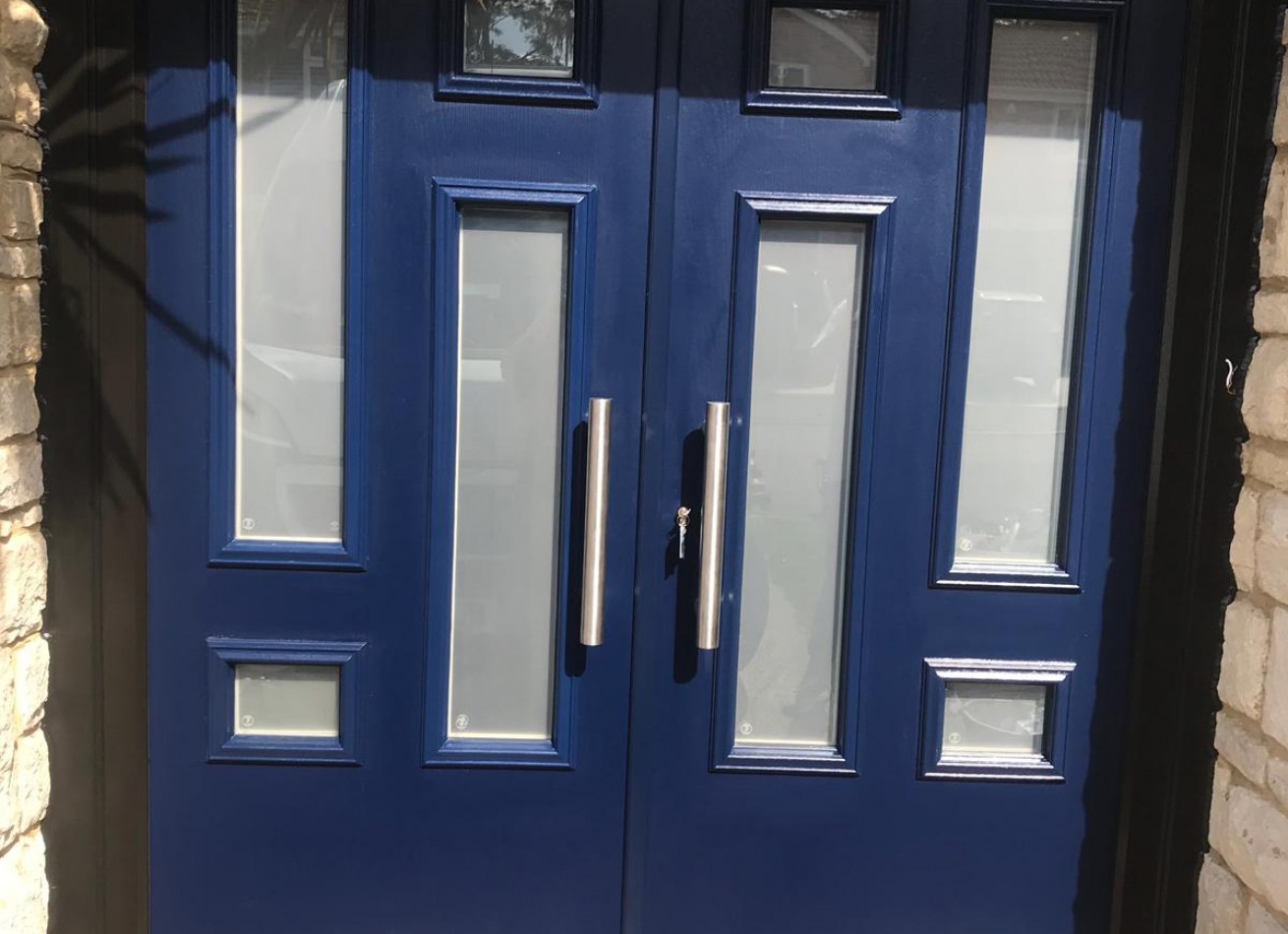 We installed this pair of composite doors recently which replaced a dated UPVC set
April 10th, 2019
French doors
These French doors look very smart with the sidelights
April 9th, 2019
Anthracite Conservatory
Anthracite grey is proving to remain a popular choice, we recently installed this very smart lean to conservatory
April 8th, 2019
French Doors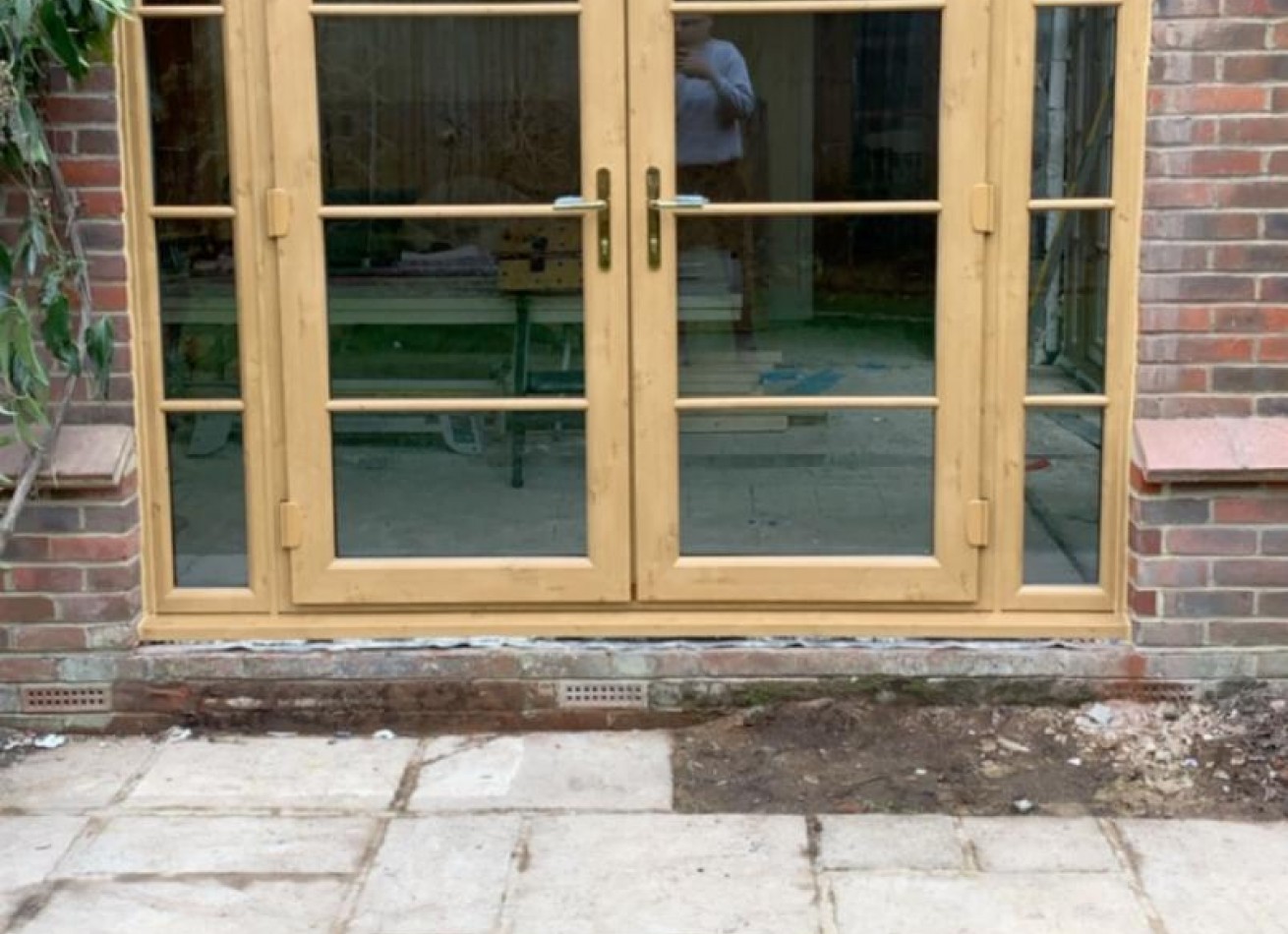 We love these irish oak French doors we recently installed
April 5th, 2019
Showroom Display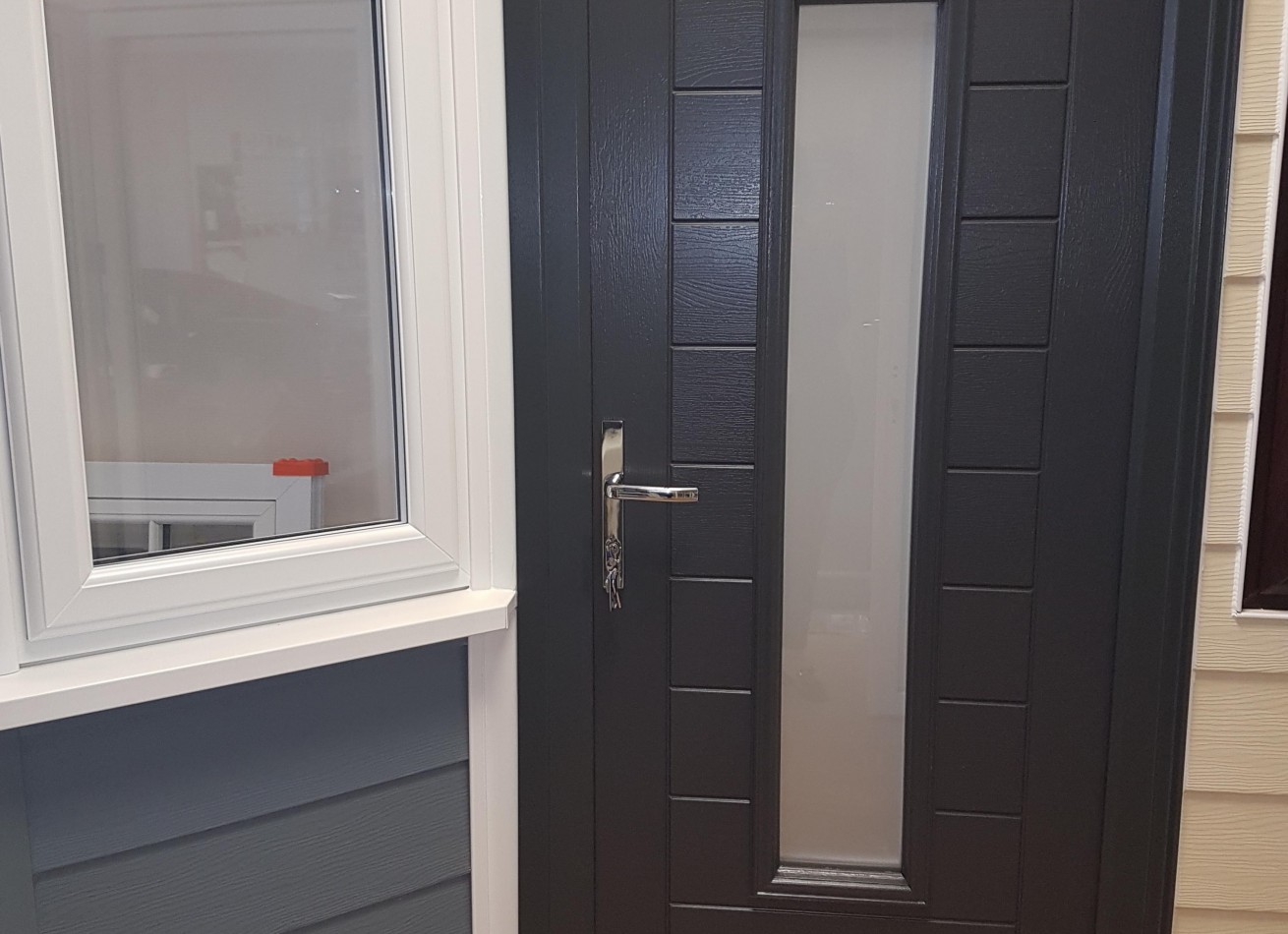 We like to try to keep our showroom display as up to date as possible, here is our latest door!
March 11th, 2019
Telephone System
RFM Windows will be having a new telephone system installed on the 12th March, during this time we may not be contactable by phone or email. We apologise for any inconvenience during this necessary upgrade of our systems
January 9th, 2019
Reviews
You can find reviews for RFM Windows on Checkatrade.com reviews can also be left on https://www.myglazing.com/review-ggf-member-company/
December 19th, 2018
Christmas Holidays
RFM Windows will close for Christmas on 21st December 2018 and reopen 7th January 2019. We would like to wish all of customers a Merry Christmas and Happy New Year!
October 29th, 2018
Sash Style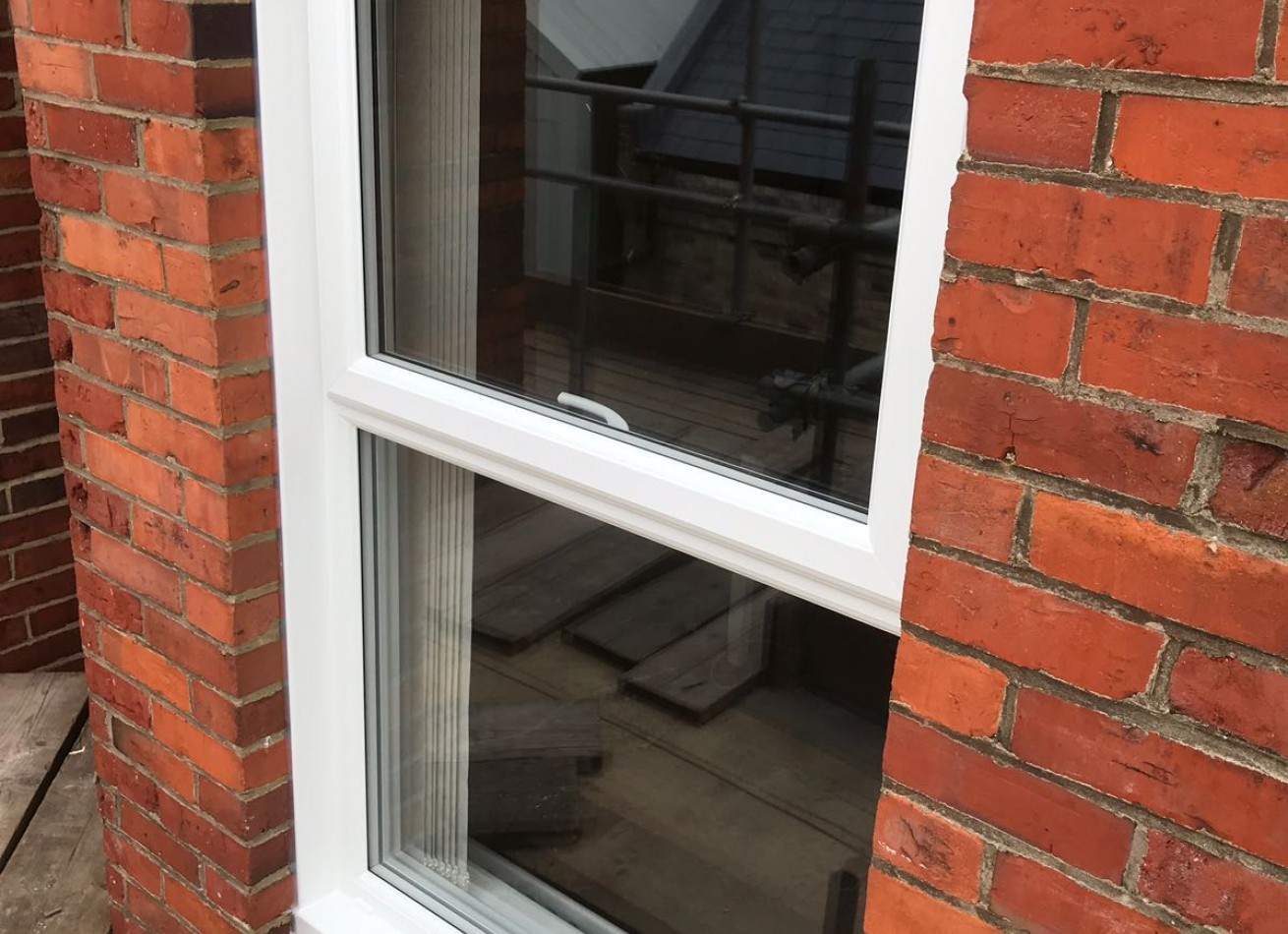 Love this design which gives the impression of a sash window
October 26th, 2018
Stable Door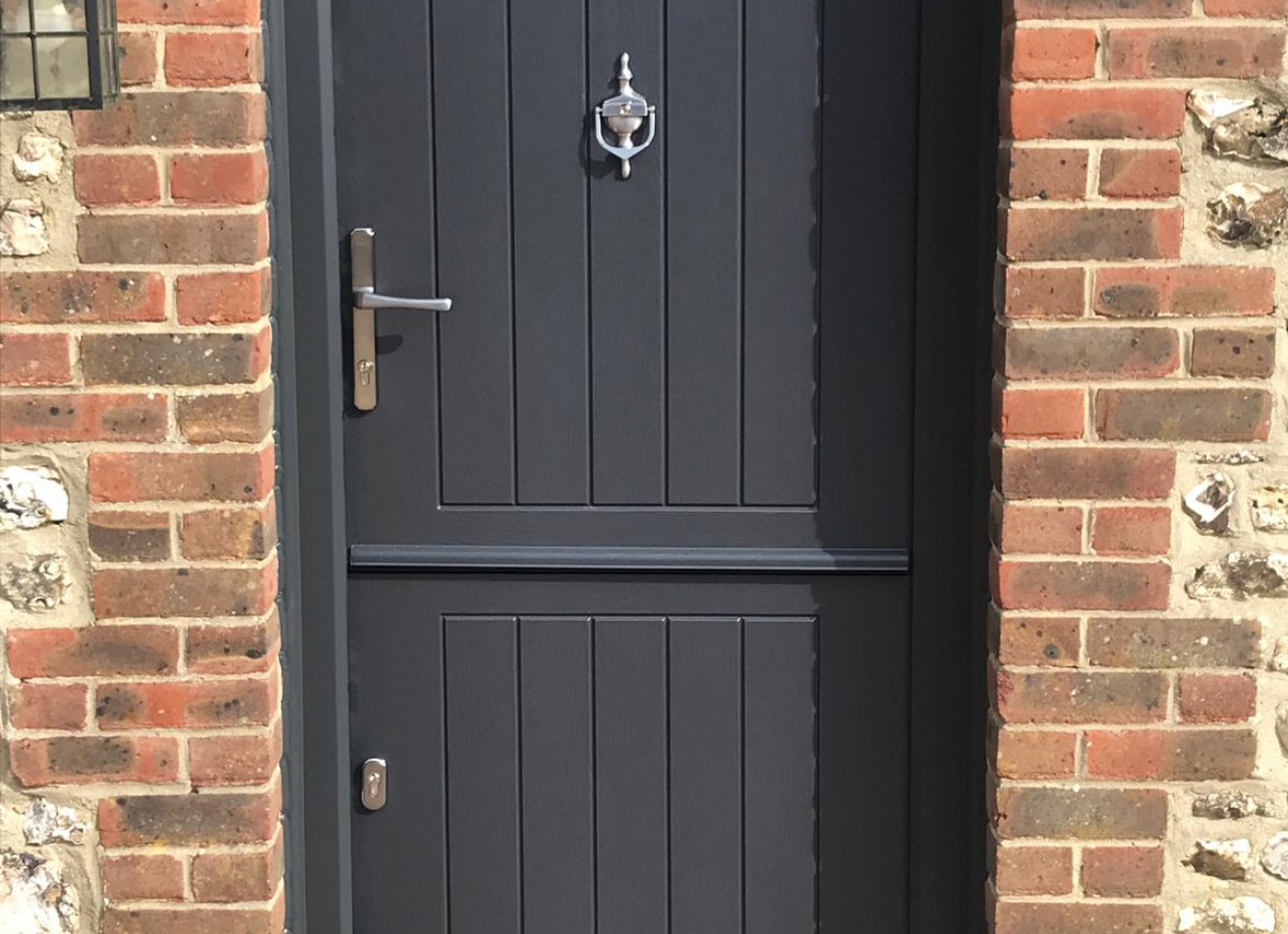 Anthracite stable door installed recently which mixes a more modern colour with a traditional style, we think it looks great!
September 13th, 2018
Tiled Roof
We recently installed this conservatory with a tiled roof, not only does it look good but offers insulation in winter and keeps the conservatory cooler in summer
September 12th, 2018
Conservatory interior view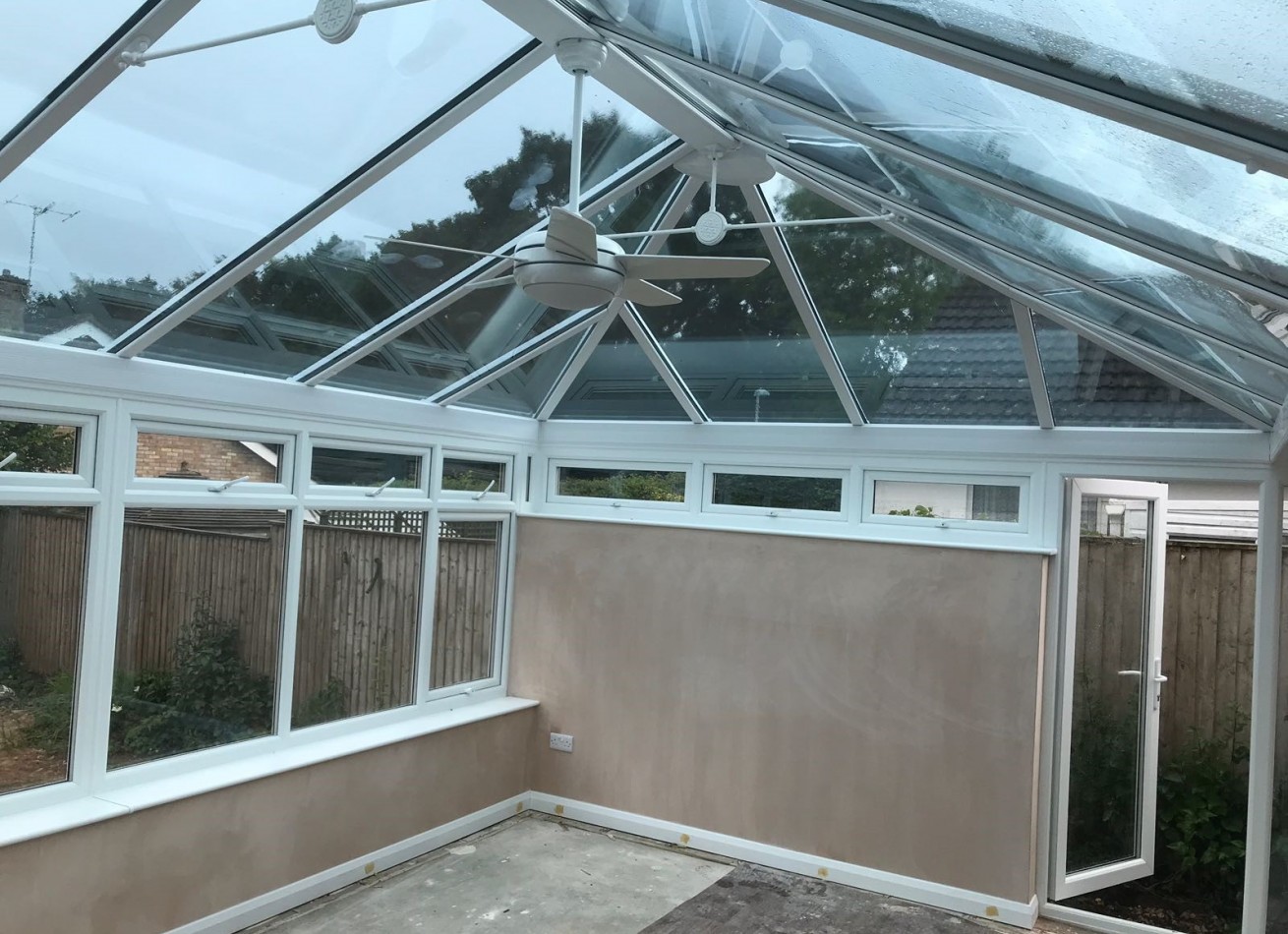 Interior view of conservatory
September 12th, 2018
Conservatory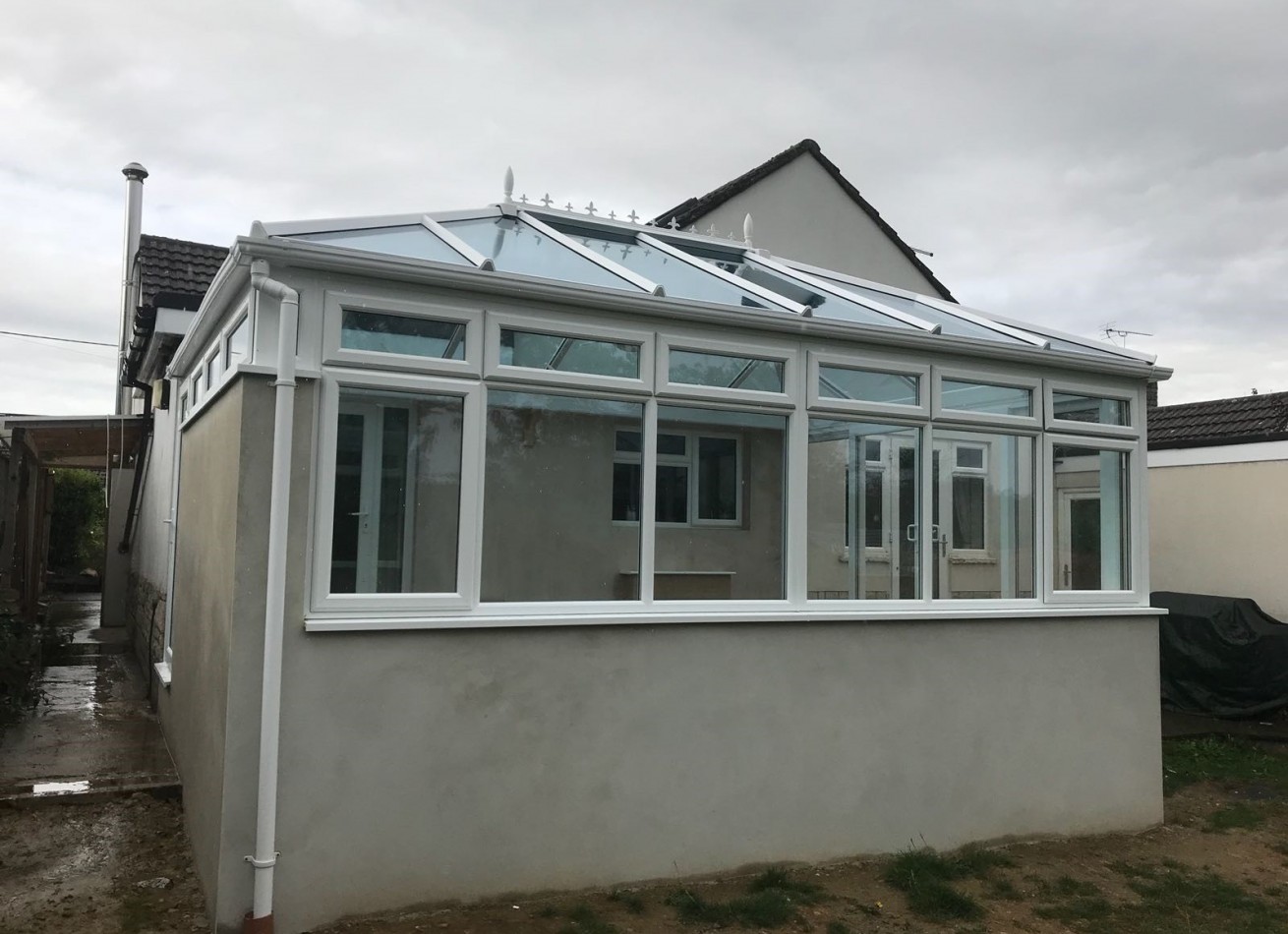 We recently installed this conservatory on sloped ground.
September 11th, 2018
Lantern Roof
RFM Windows also supply and install lantern roof's
September 10th, 2018
Orangery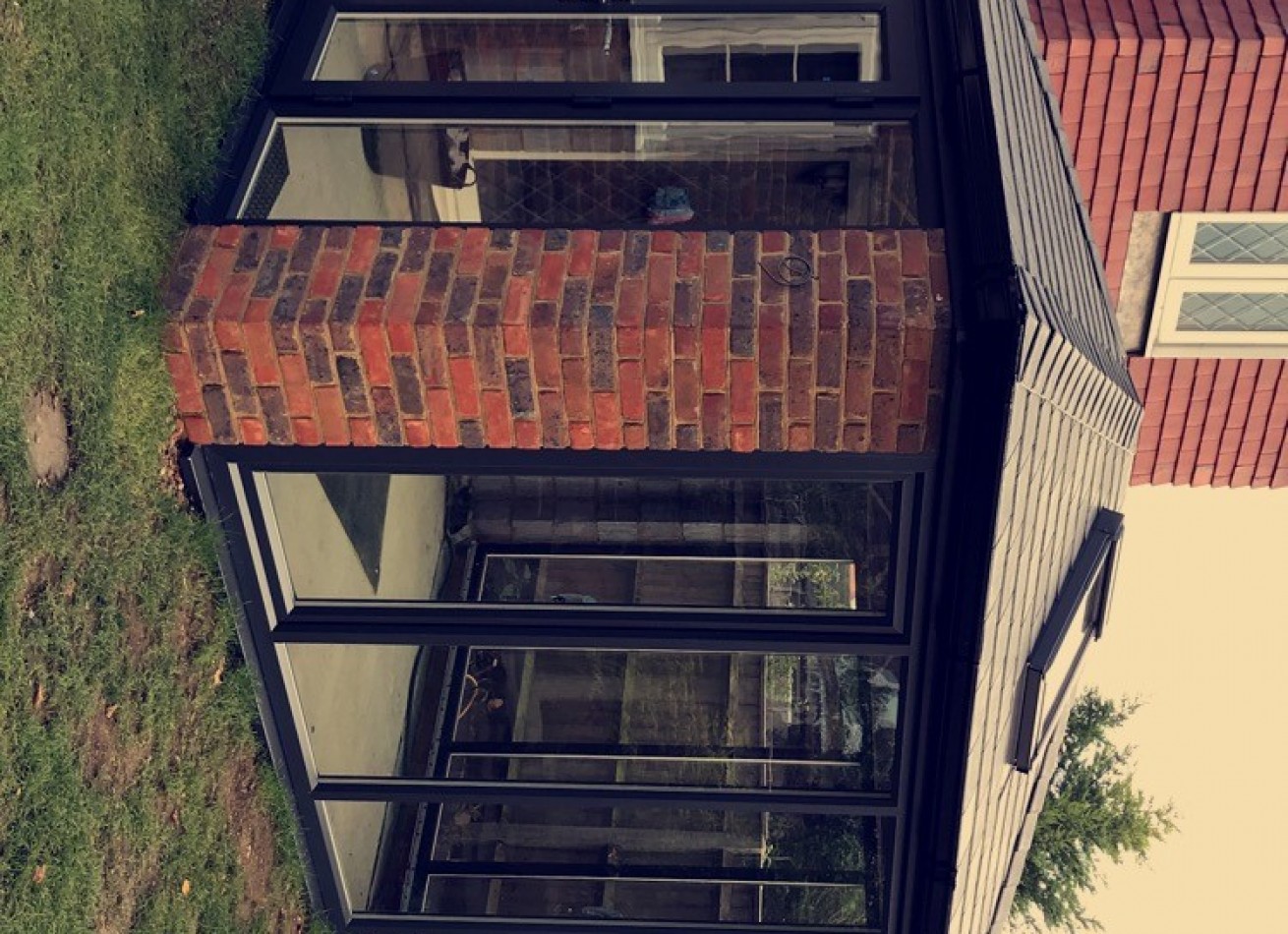 Recently installed anthracite grey orangery with tiled roof and matching roof light
August 7th, 2018
RFM Windows 11th Year Trading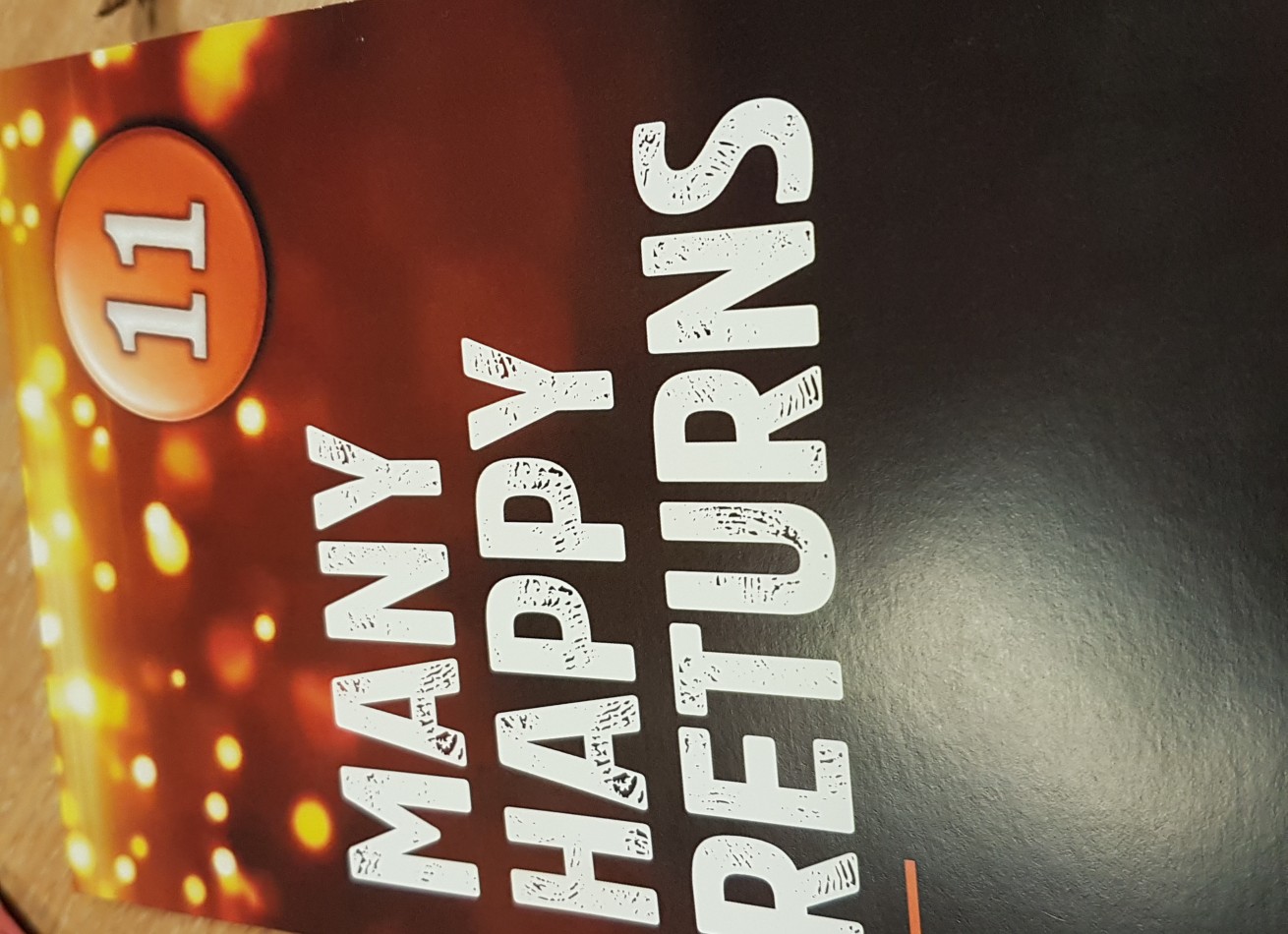 RFM Windows are celebrating 11 years of trading!
June 14th, 2018
Bifold doors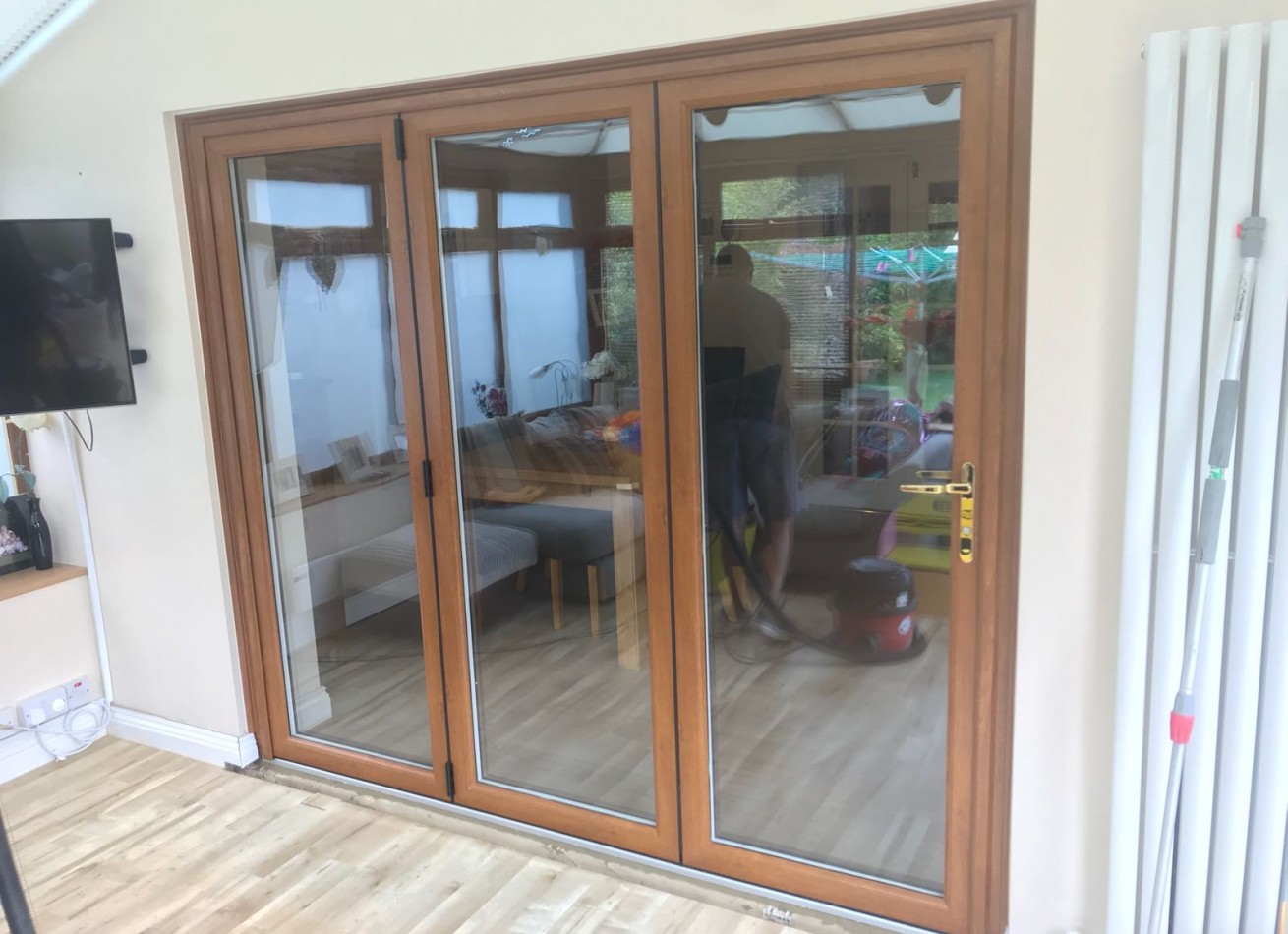 We recently installed these Golden Oak bi fold doors
May 23rd, 2018
Another lovely email
Another lovely email received this morning.. Dear Sirs, I just wanted to say how impressed I am with your after service. My husband had phoned to say we had a problem with our back door fitted when we had an extension built about 18 months ago. It seems it was a minor problem but you sent one of your staff out very quickly. He sorted the problem out but he had already noticed that our front door was sticking also. This wasn't purchased from you but he offered to look at that as well which wasn't expected. He adjusted that, so I was left with both doors working properly. He was pleasant, professional and went that extra bit to help, all with no charge. I am one satisfied customer and will certainly not hesitate to recommend you to others. Thank you again.
April 30th, 2018
Supporting local Amateur Dramatics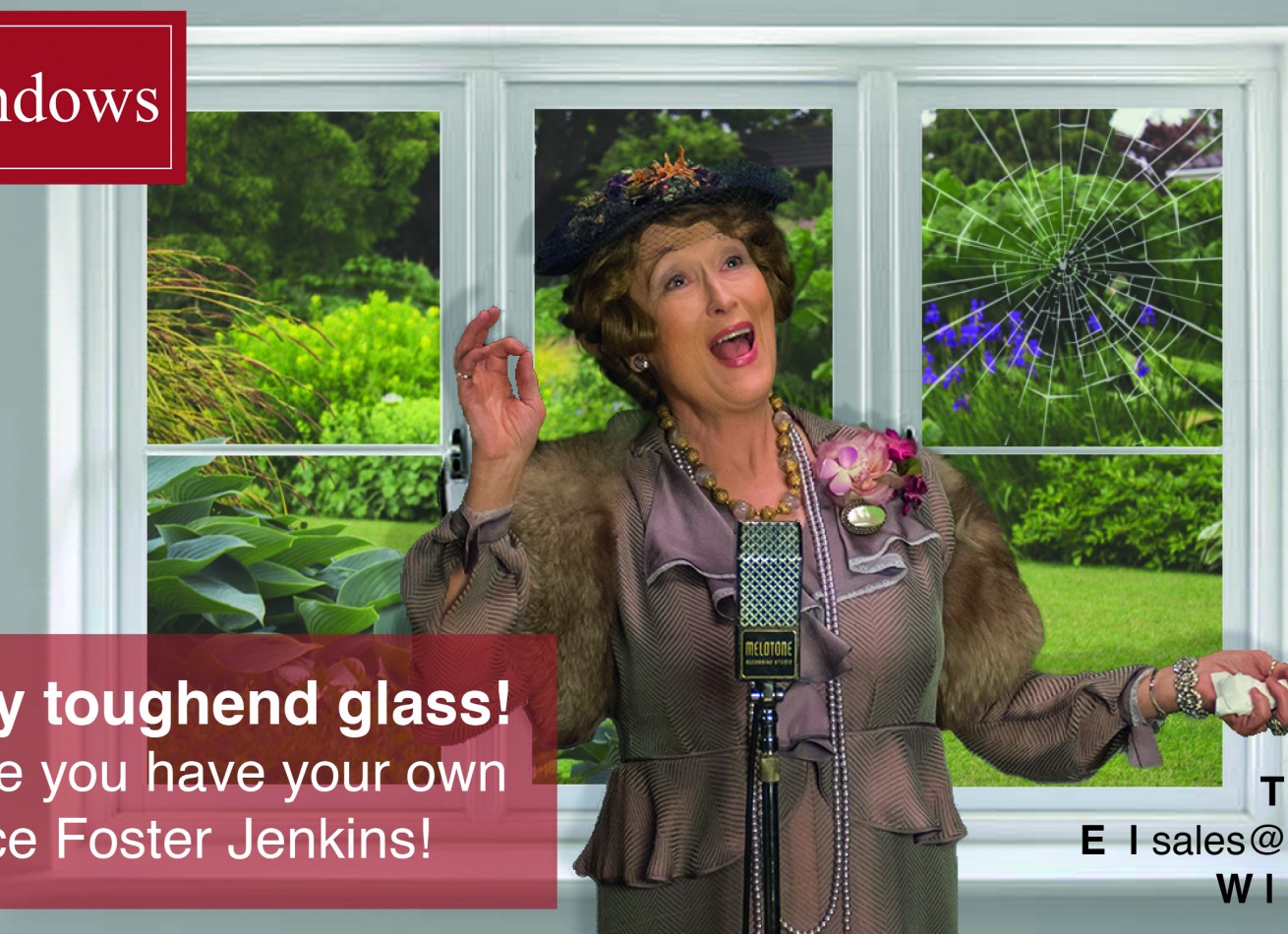 RFM Windows support our local Am Dram society we have a bit of fun with our adverts in their programme
April 4th, 2018
New Data protection laws
By agreeing to a quotation / agreement you are also consenting to your personal data being shared with third parties for the purposes of fulfilling the requirements of the Competent Person Scheme for self-certification under the Building Regulations. Personal data includes title, name, address, phone and email numbers. This data will be used to provide essential documentation and will be retained on files for the lifetime of the guarantees which do not exceed 10 years'.
April 3rd, 2018
Prize Freeze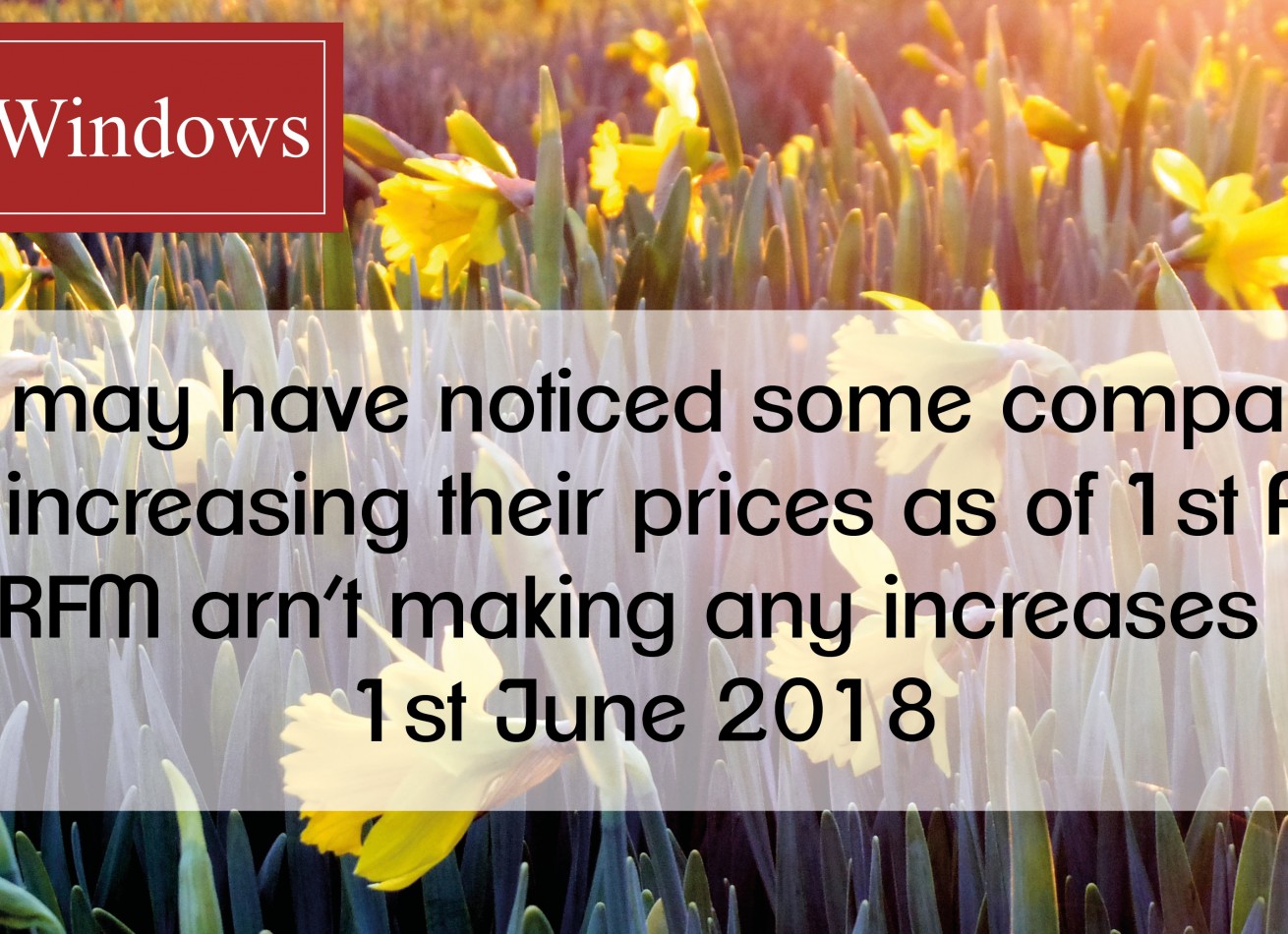 RFM Windows are absorbing our manufacturers price increases until 1.6.18!
March 5th, 2018
Lantern Roof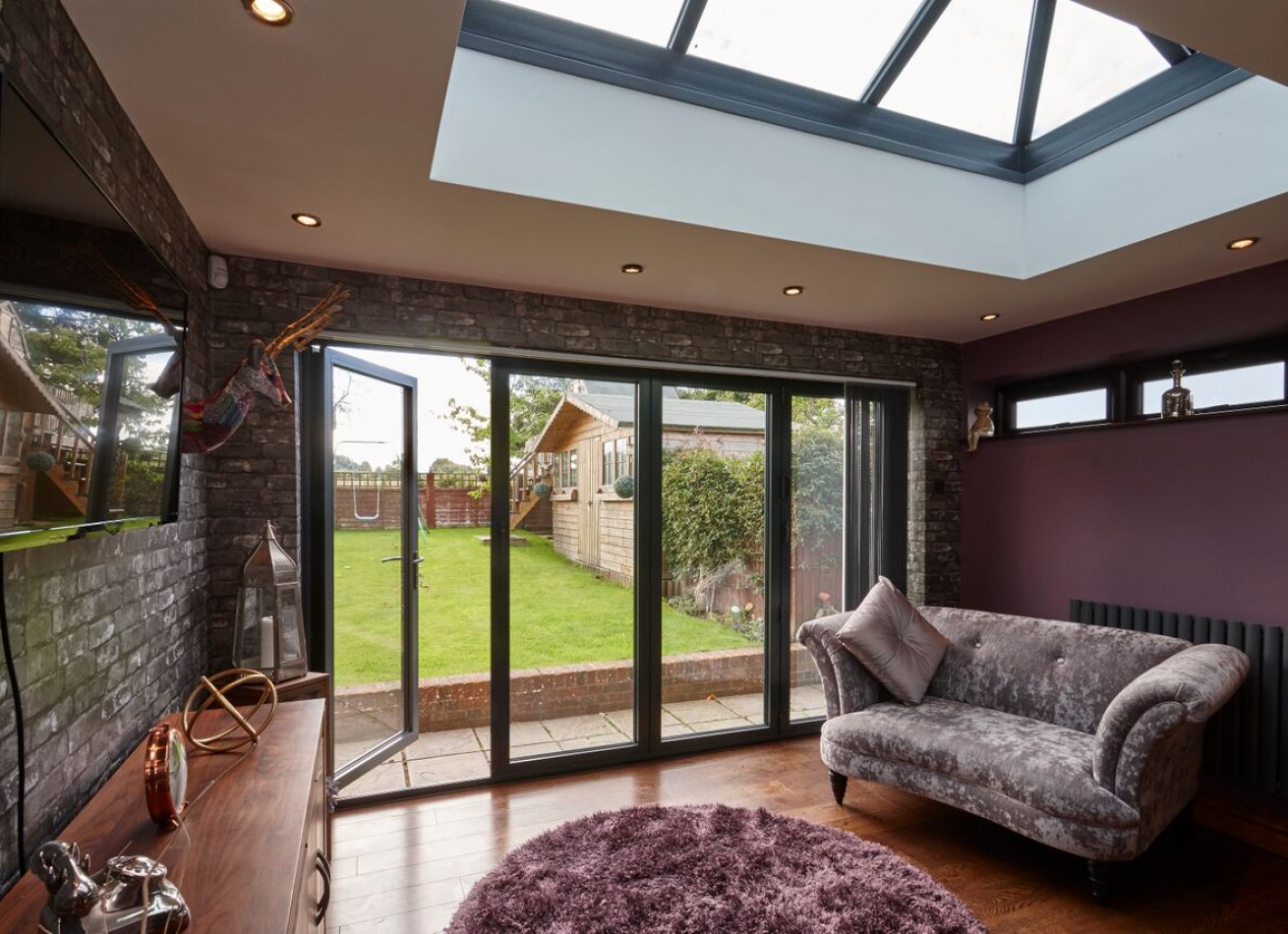 A lantern roof can bring light into a dark room
March 2nd, 2018
2.3.18
Due to the extreme weather RFM Windows will be closed today. We will be open as usual on Monday at 8am
February 21st, 2018
Local Sponsorship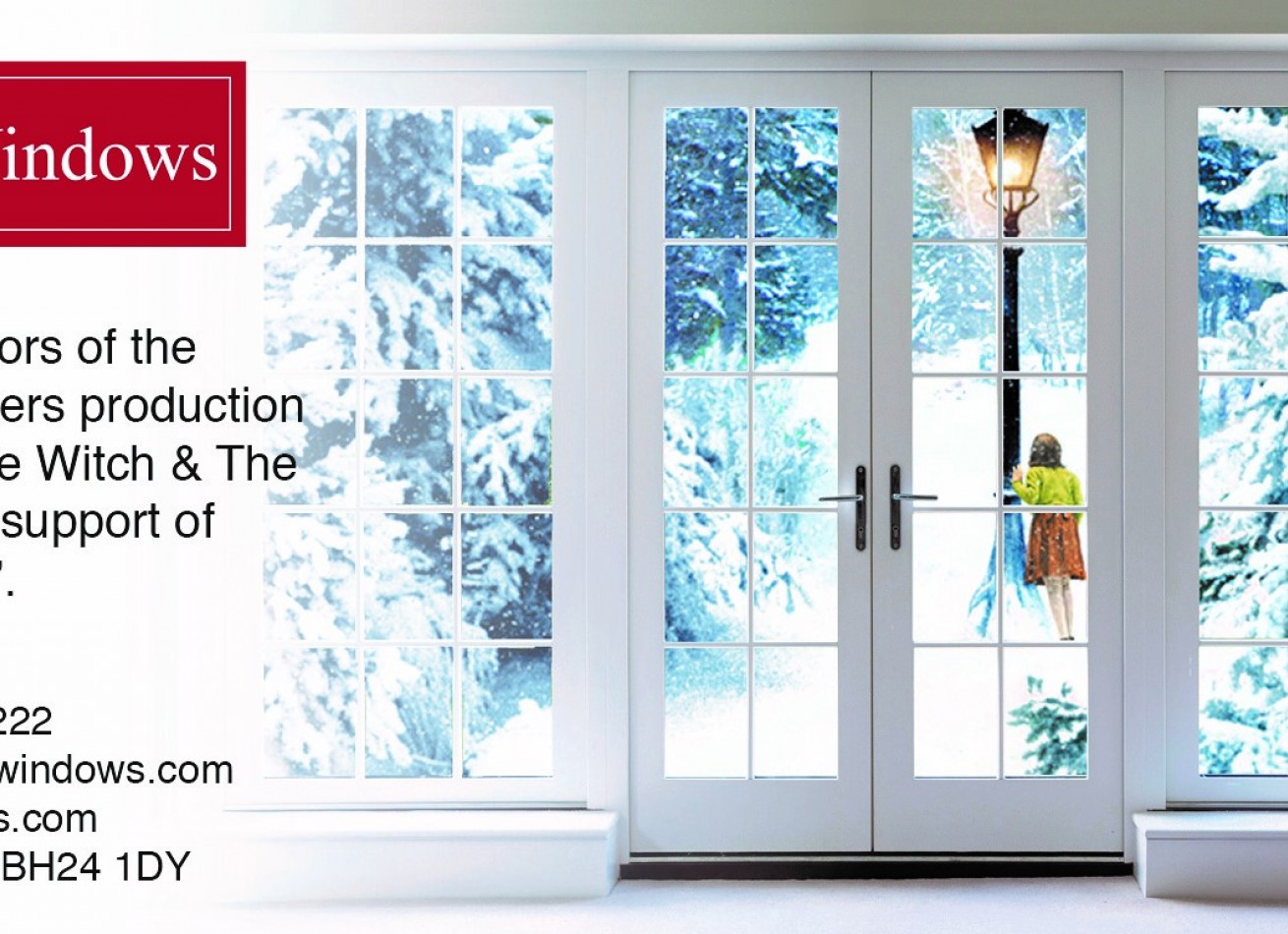 RFM Windows are proud to support our local amateur dramatic group
February 15th, 2018
An idea of energy savings
https://www.myglazing.com/ggf-energy-savings-calculator/
February 13th, 2018
Another amazing review!
All I can say is a sincere thank you to all at RJM Windows for providing an excellent service. You have managed to totally transform our house into a more modern and desirable looking property thanks to the new windows and doors which you installed. Steve, Mark and Dan, the fitters, were brilliant and they are a real credit to your company. All the fitters were polite, respectful and took pride in their work. They arrived on time, kept me informed throughout the process and left the job spotless at the end of each day. From my experience, I can strongly recommend RJM Windows to anyone who is considering new windows and doors for their home! Chris J, Christchurch, Dorset. Many thanks, Chris
January 15th, 2018
Anthracite grey frames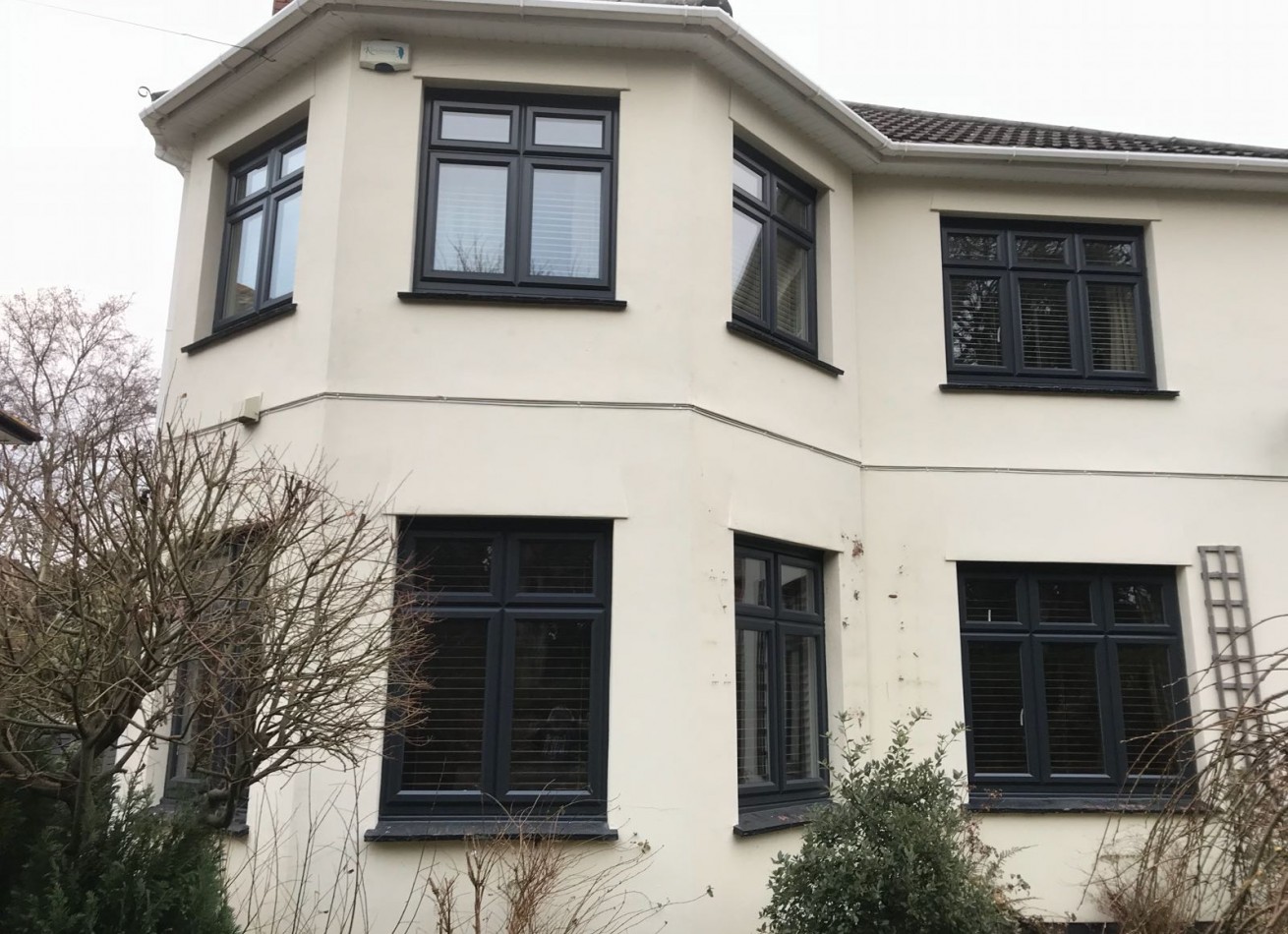 We recently installed anthracite grey windows to this older style property, showing how versatile this colour can be
December 18th, 2017
Christmas Break
RFM Windows will close for Christmas on 21st December and reopen for business on 3rd January 2018
November 15th, 2017
Bespoke leaded window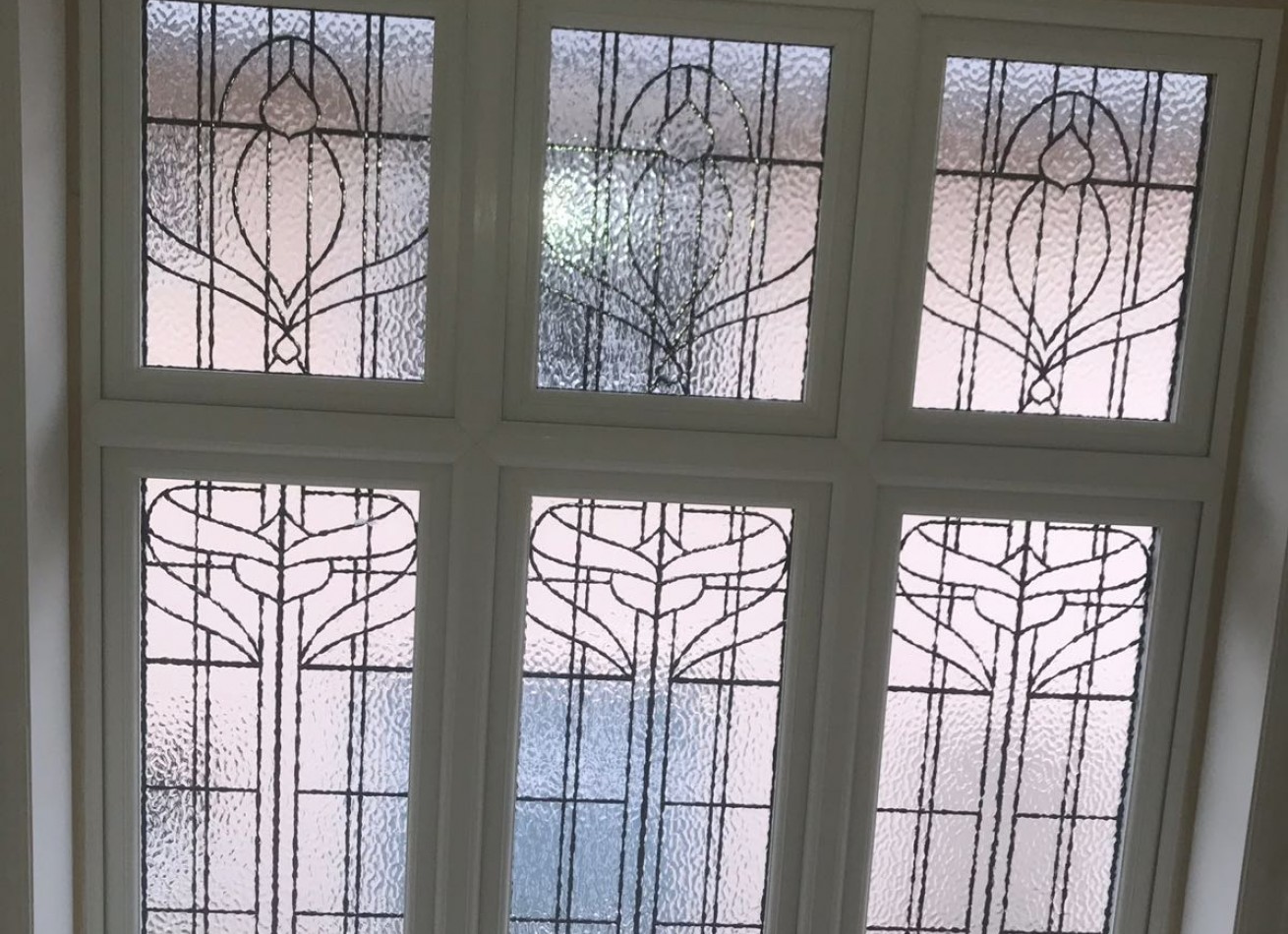 Internal view of a bespoke leaded window installed on an older style property
November 13th, 2017
FENSA Selfie Competition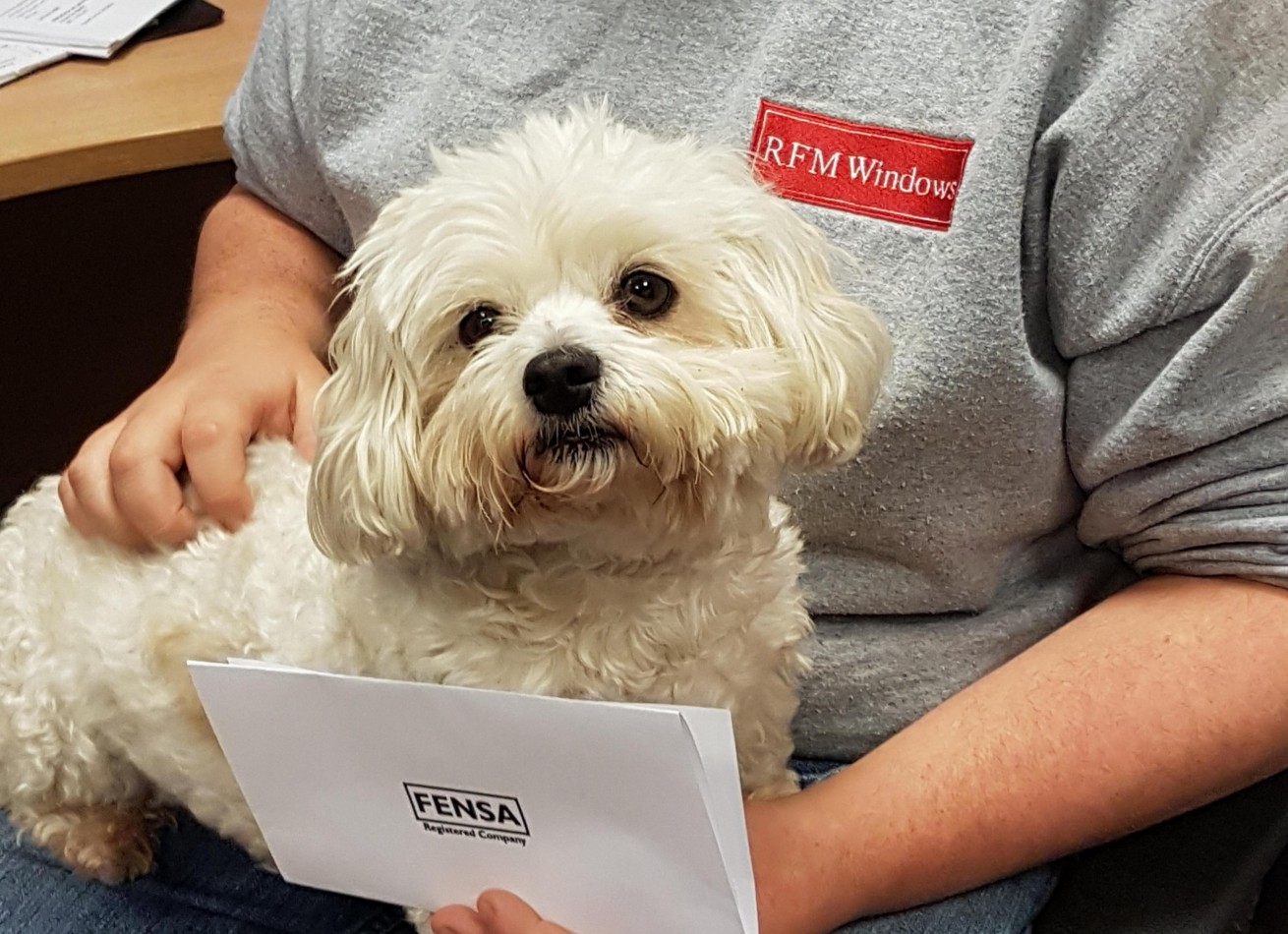 Bill's entry to the FENSA selfie competition
September 27th, 2017
Stained Glass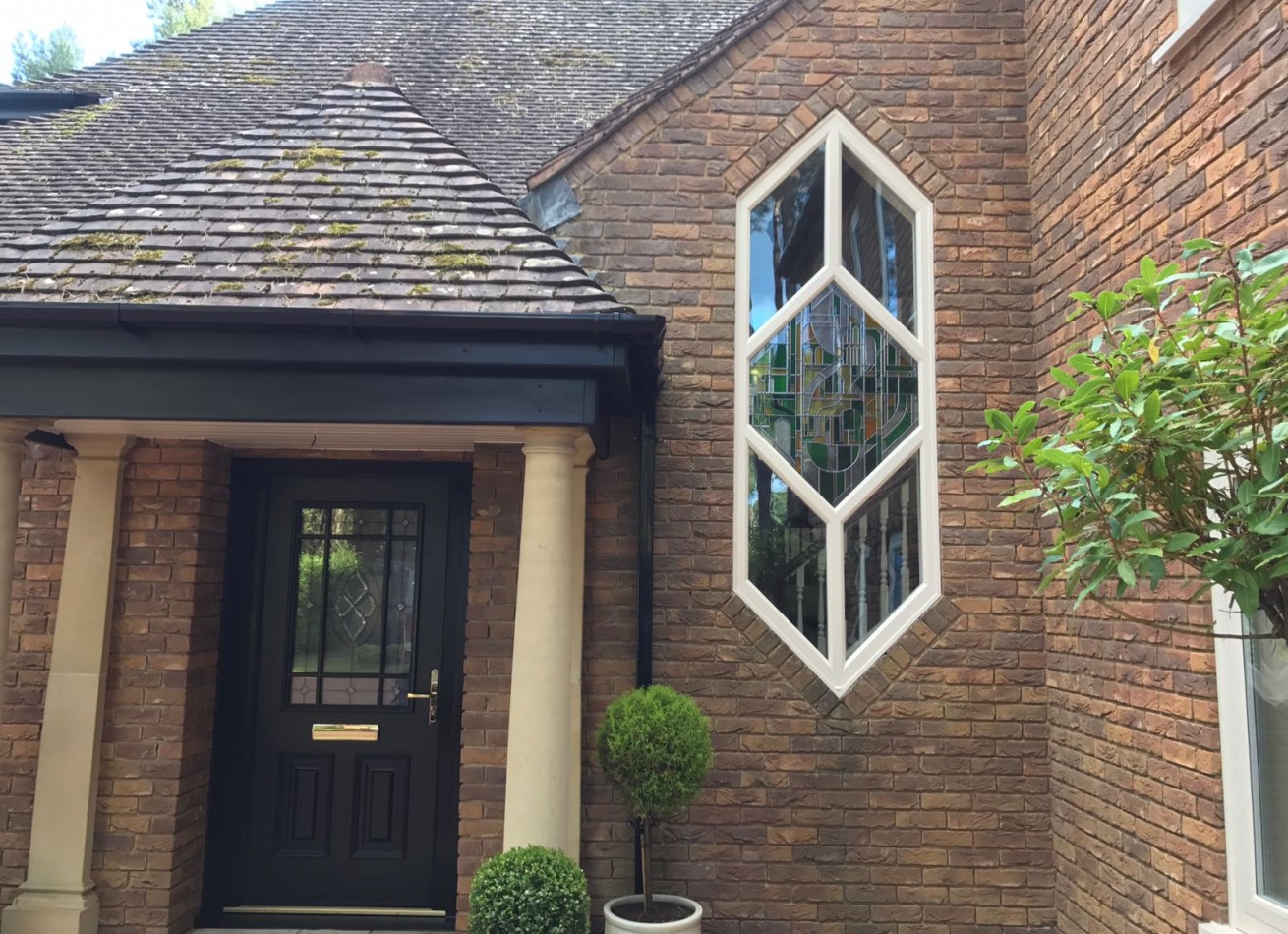 We recently installed this bespoke stained glass window
September 21st, 2017
Fascia, Soffit and guttering dont have to be white!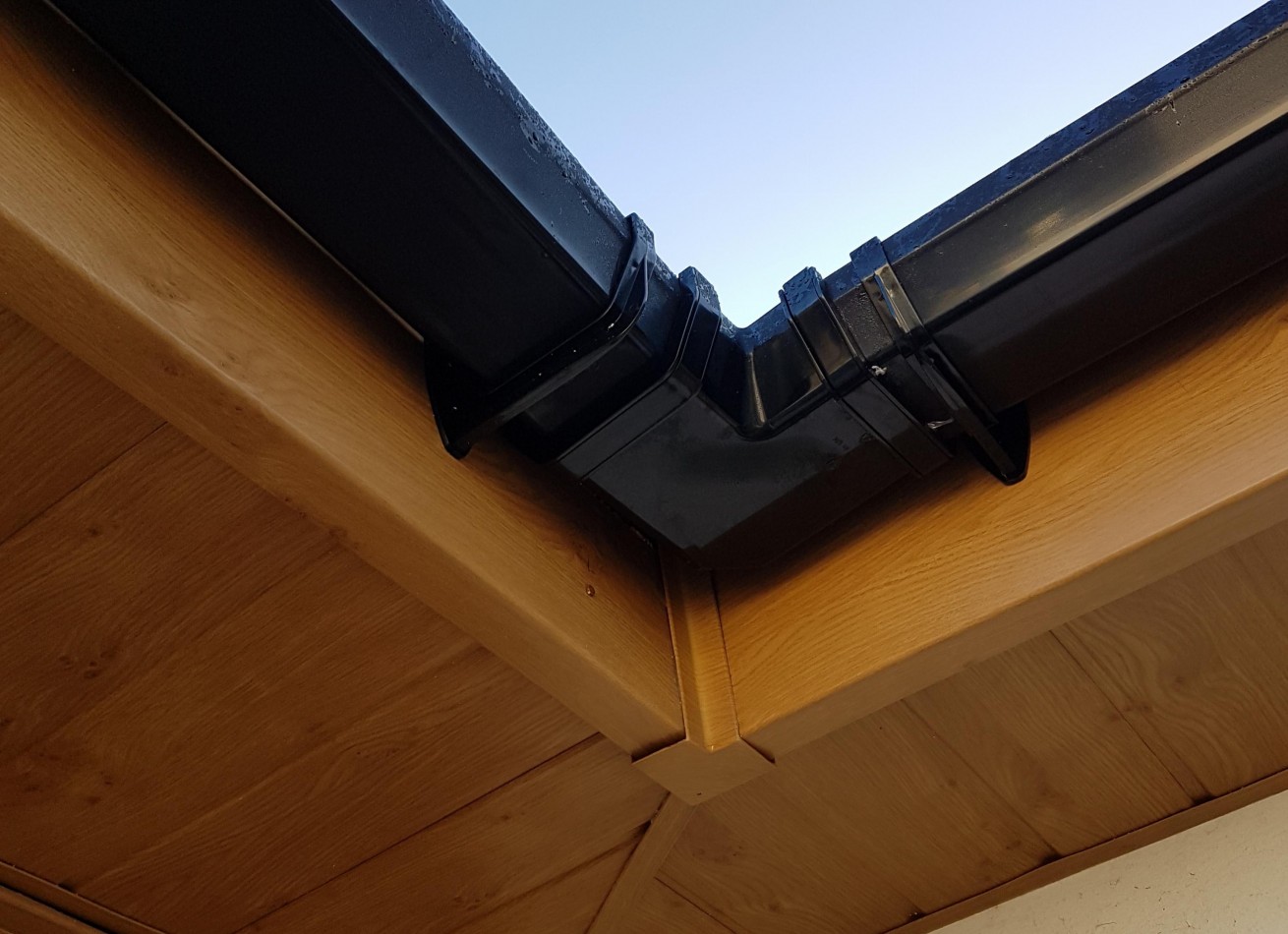 Irish oak fascia and soffit with black guttering
September 13th, 2017
Check out our new video! RFM Go Green!
https://youtu.be/2RsMtM4tvuA
August 22nd, 2017
RFM Go Green!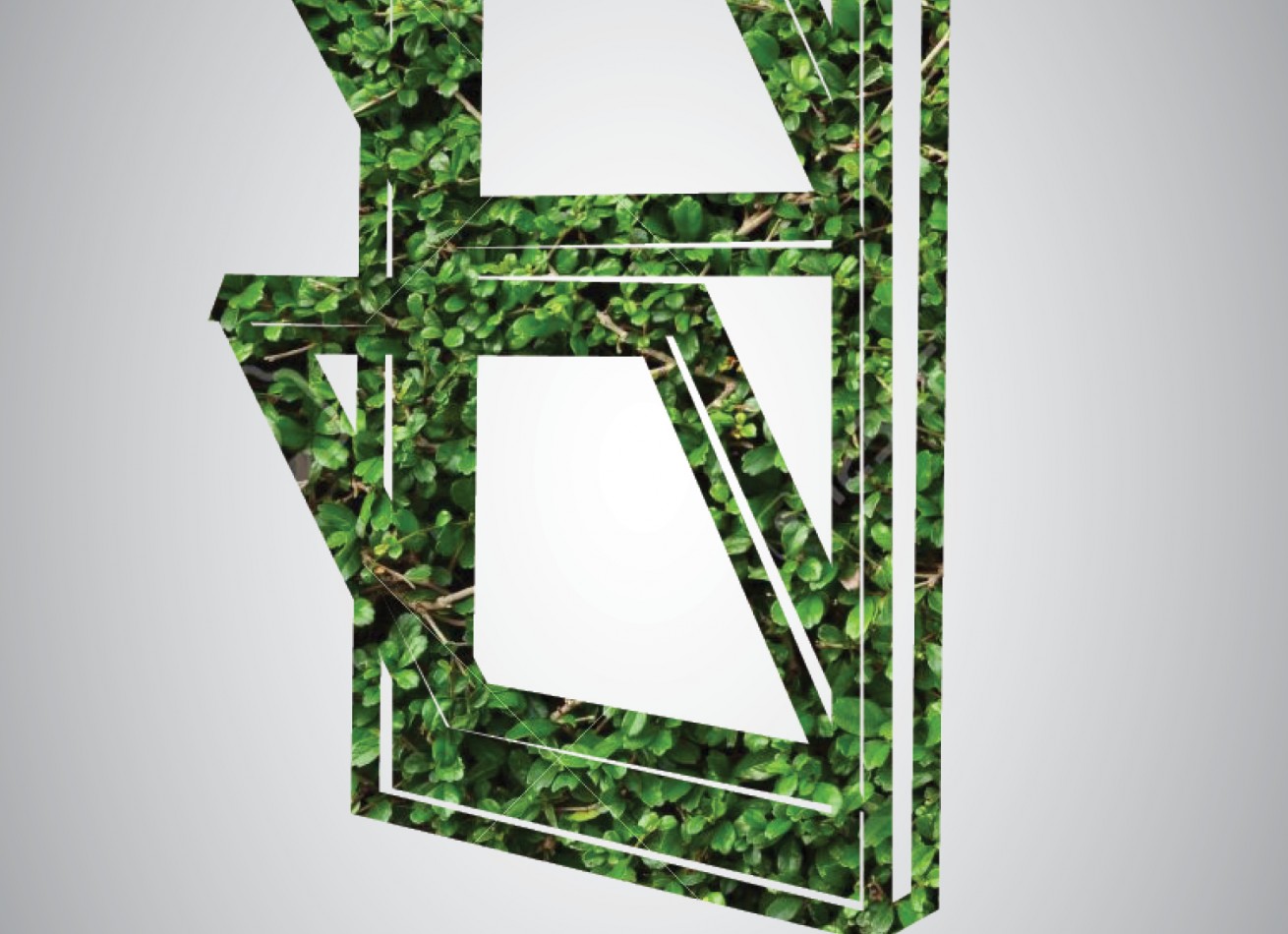 We make every effort to ensure we are good to the environment!
August 21st, 2017
Another Satisfied Customer
Hi, Just a quick note to express our sincere thanks to your team. We had our new windows fitted by Ryan a couple of weeks ago. He was hardworking, friendly and his work was of a superb standard. An absolute credit to the team! Thanks again to all at RFM! Yours sincerely,
August 9th, 2017
It's our anniversary!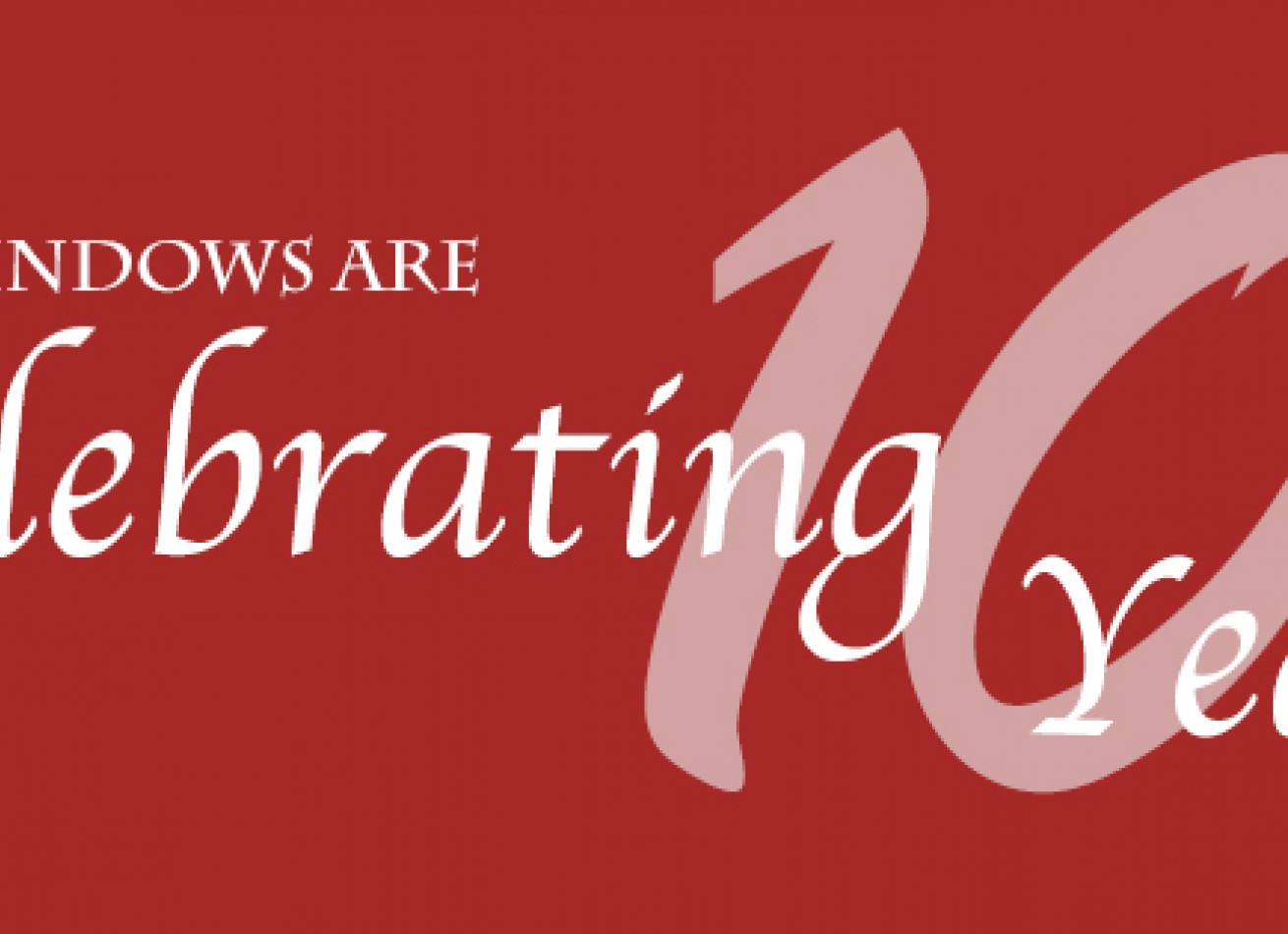 We are celebrating 10 years of RFM Windows!
May 26th, 2017
Anthracite grey windows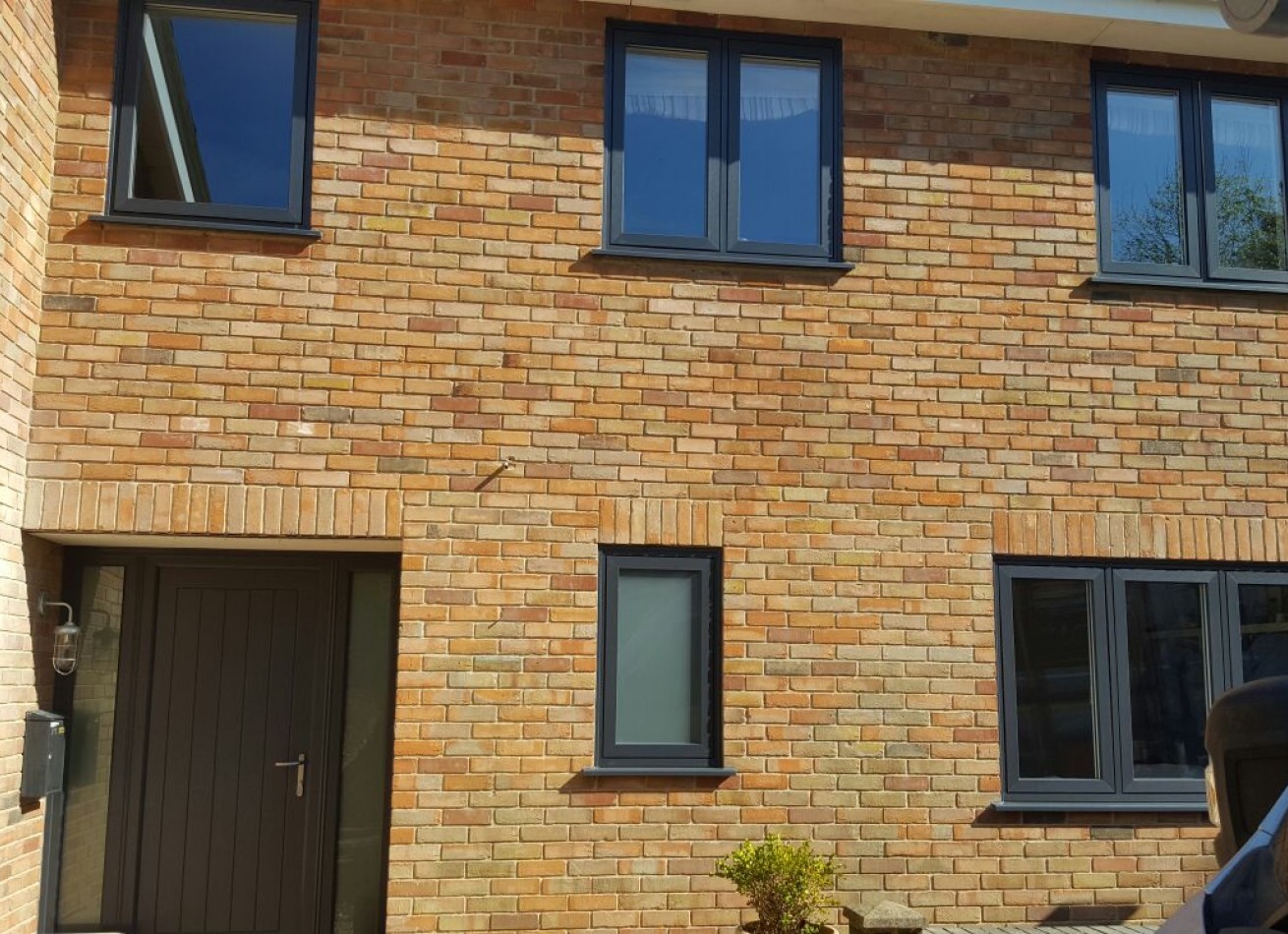 We recently installed these anthracite grey flush windows which give a very uncluttered modern look
May 26th, 2017
Flush Sash Window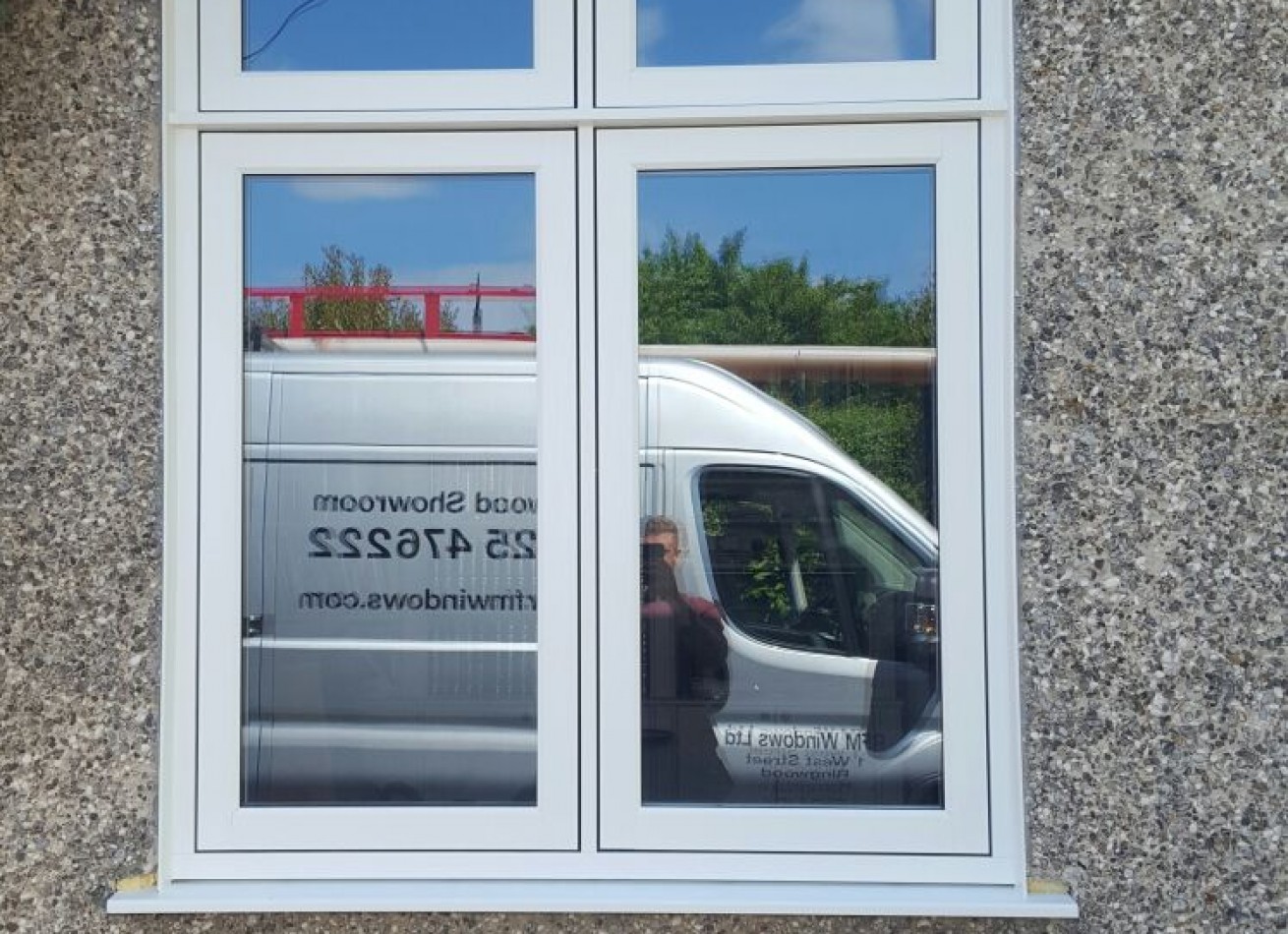 We recently installed these flush windows, this type of window is ideal for conservation areas.
May 26th, 2017
Conservatory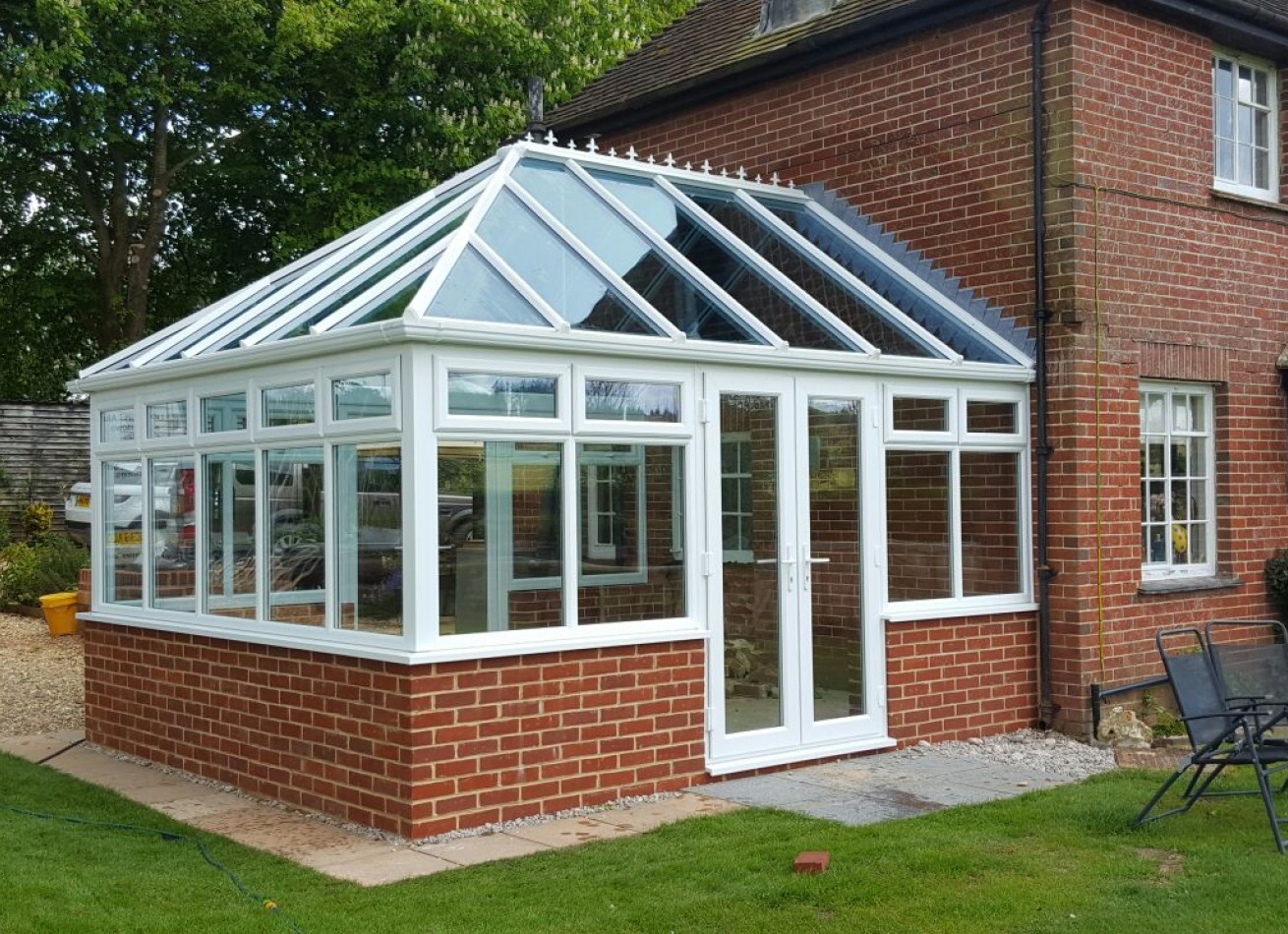 A recently installed conservatory to the side of a house, with glass roof
March 9th, 2017
Composite Door Range
We are pleased to announce we have further extended our range and are now suppliers of Solidoor and Residoor brands of composite doors.
March 2nd, 2017
Residence 7 and 9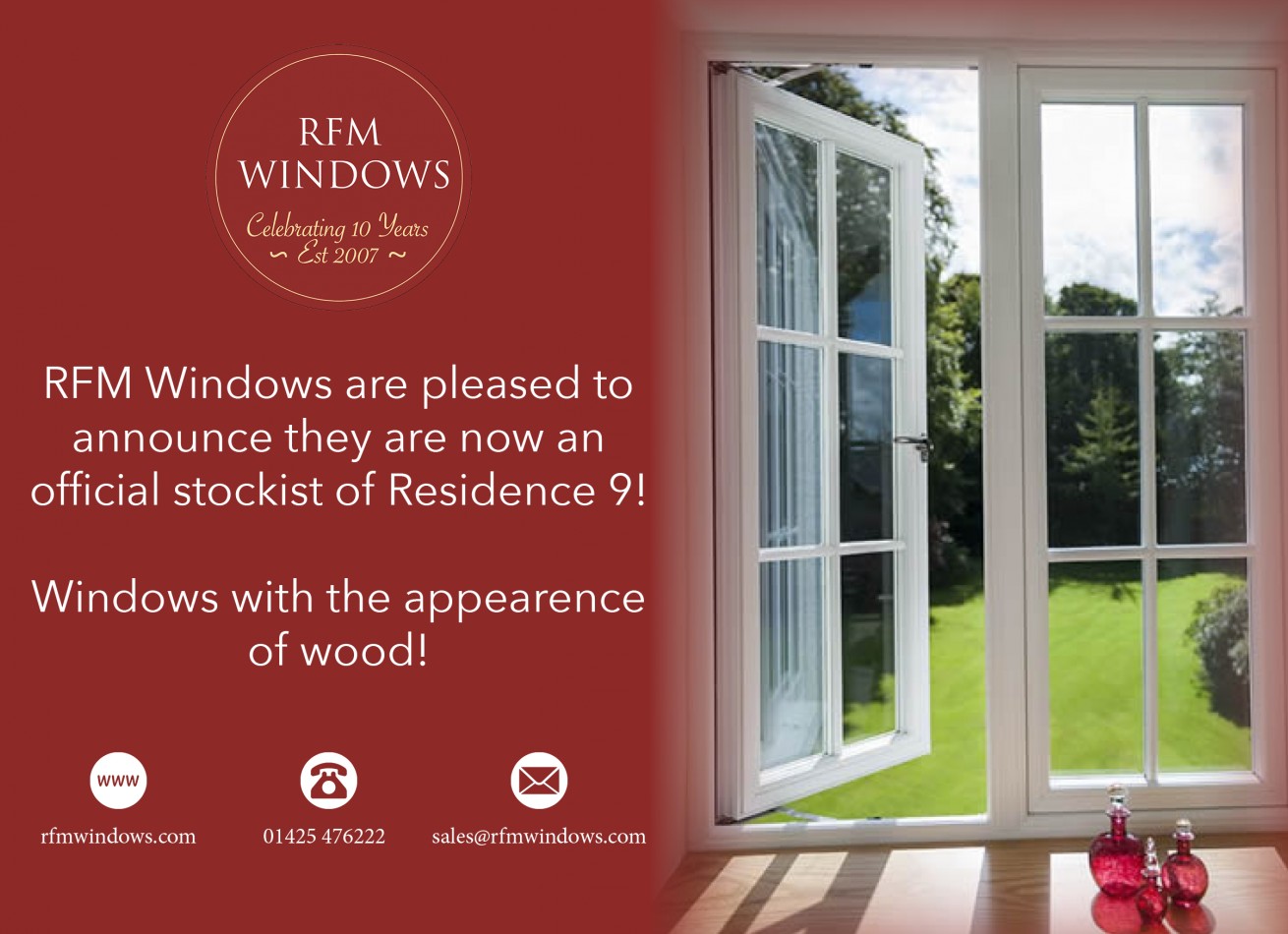 We are pleased to announce we are now also an official installer of Residence 7 and 9 windows which are specifically designed to be used within conservation areas.
February 27th, 2017
Special Offer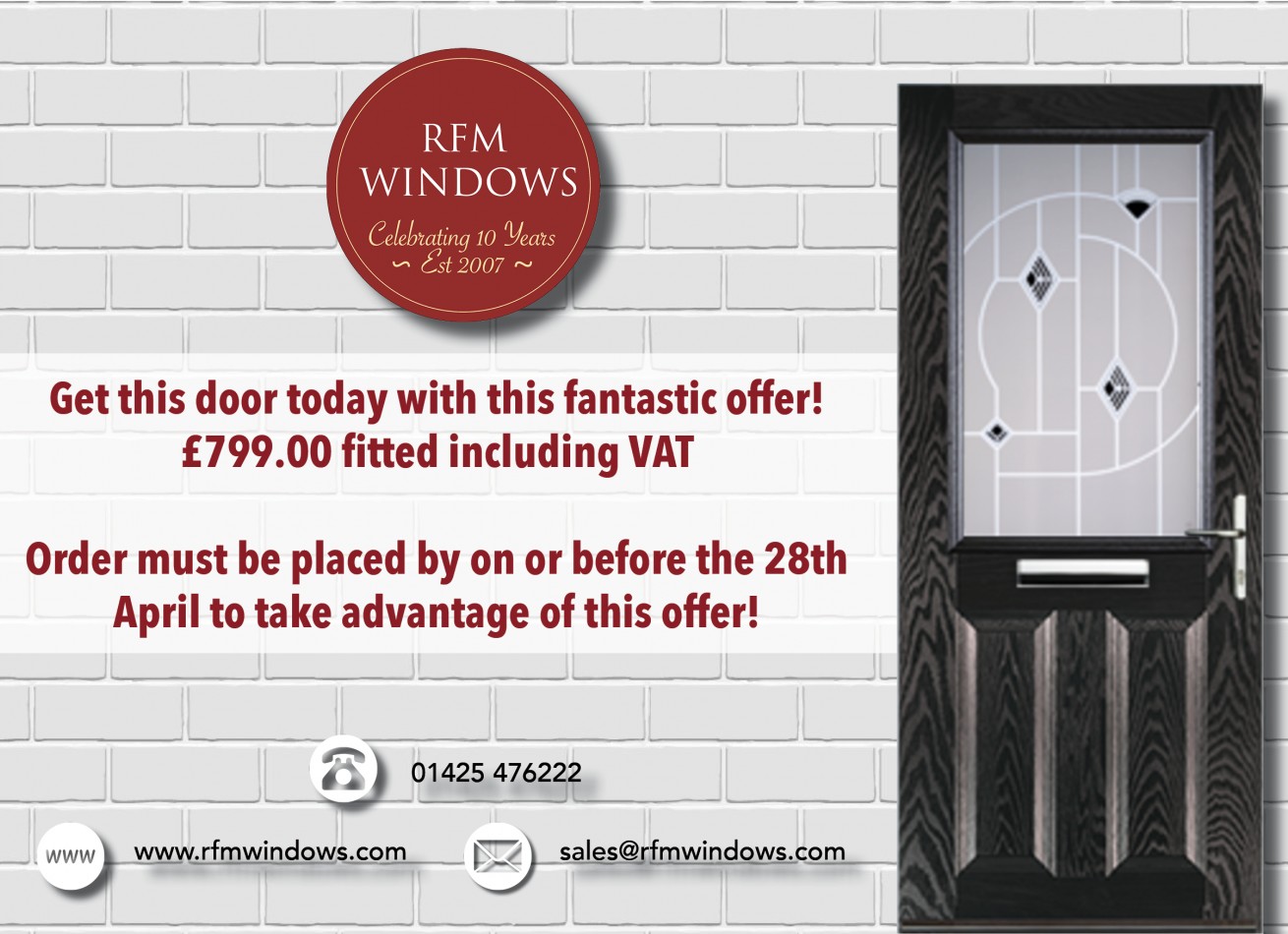 We currently have this door on offer it is available in Red, Green, Black or Blue
January 17th, 2017
Replacement conservatory roof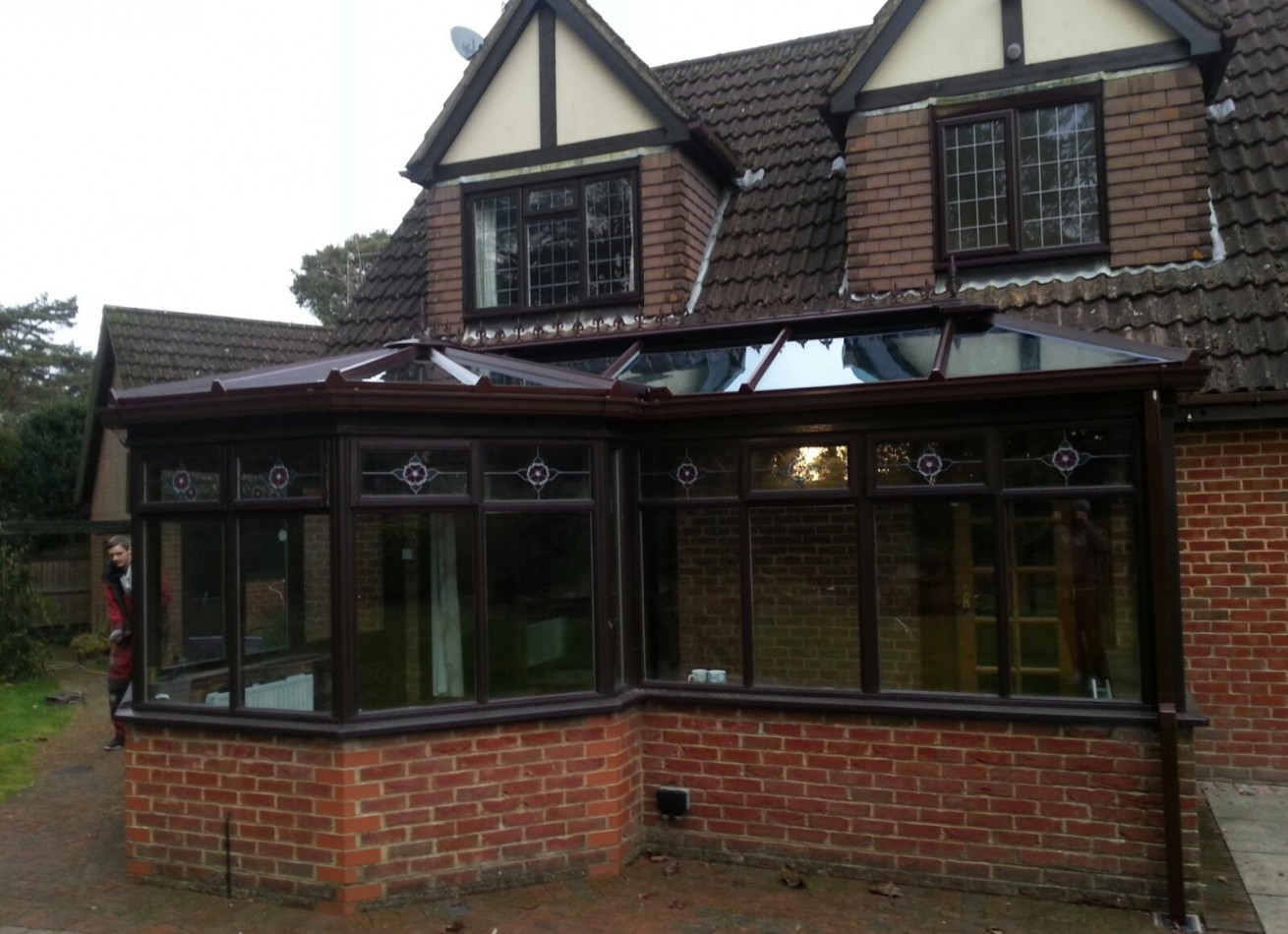 Did you know we can replace your old polycarbonate conservatory roof with an energy efficient glass roof?
January 9th, 2017
10 Year Anniversary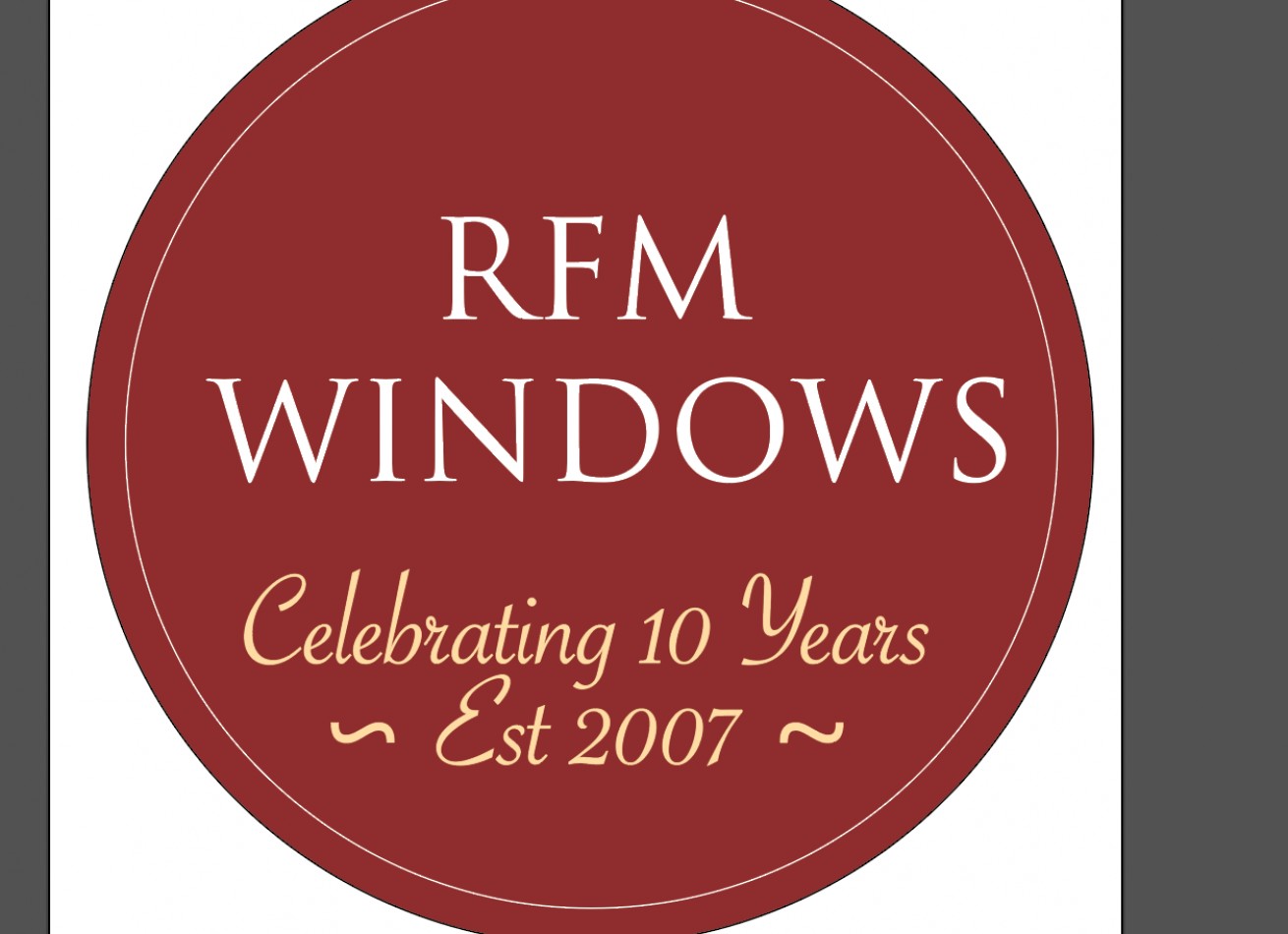 RFM Windows are celebrating 10 years of trading in 2017. We are incredibly proud of the fantastic reputation we have built. We would like to thank our customers past, present and future for your custom and support as the business has grown.
December 15th, 2016
Christmas Closure
RFM Windows will close for Christmas on Wednesday 21st December and reopen on Tuesday 3rd January 2017. We would like to wish all our customers a Merry Christmas and Happy New Year!
November 8th, 2016
Stable Door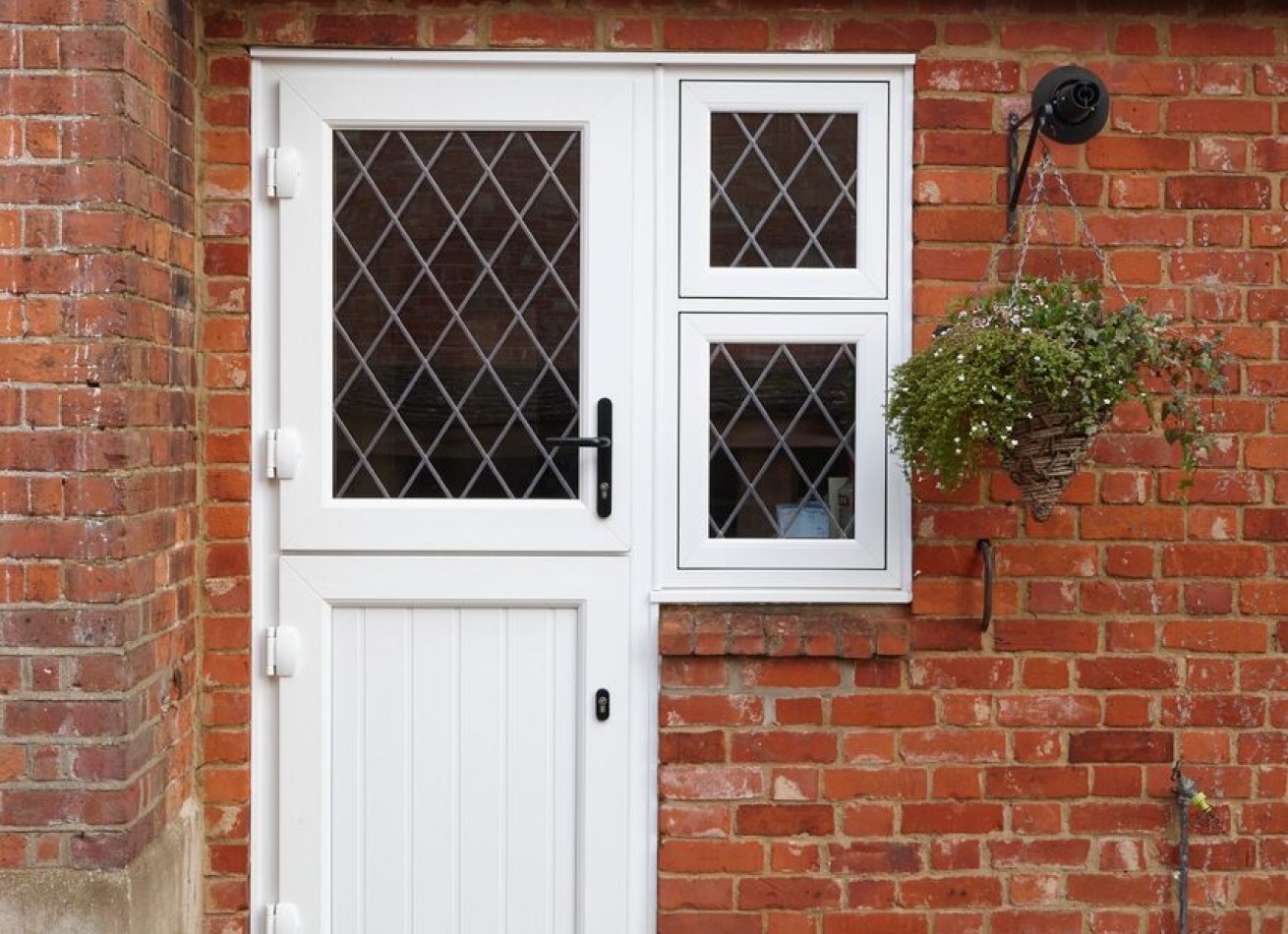 A stable door can really look great on an older style property
November 7th, 2016
Anthracite Grey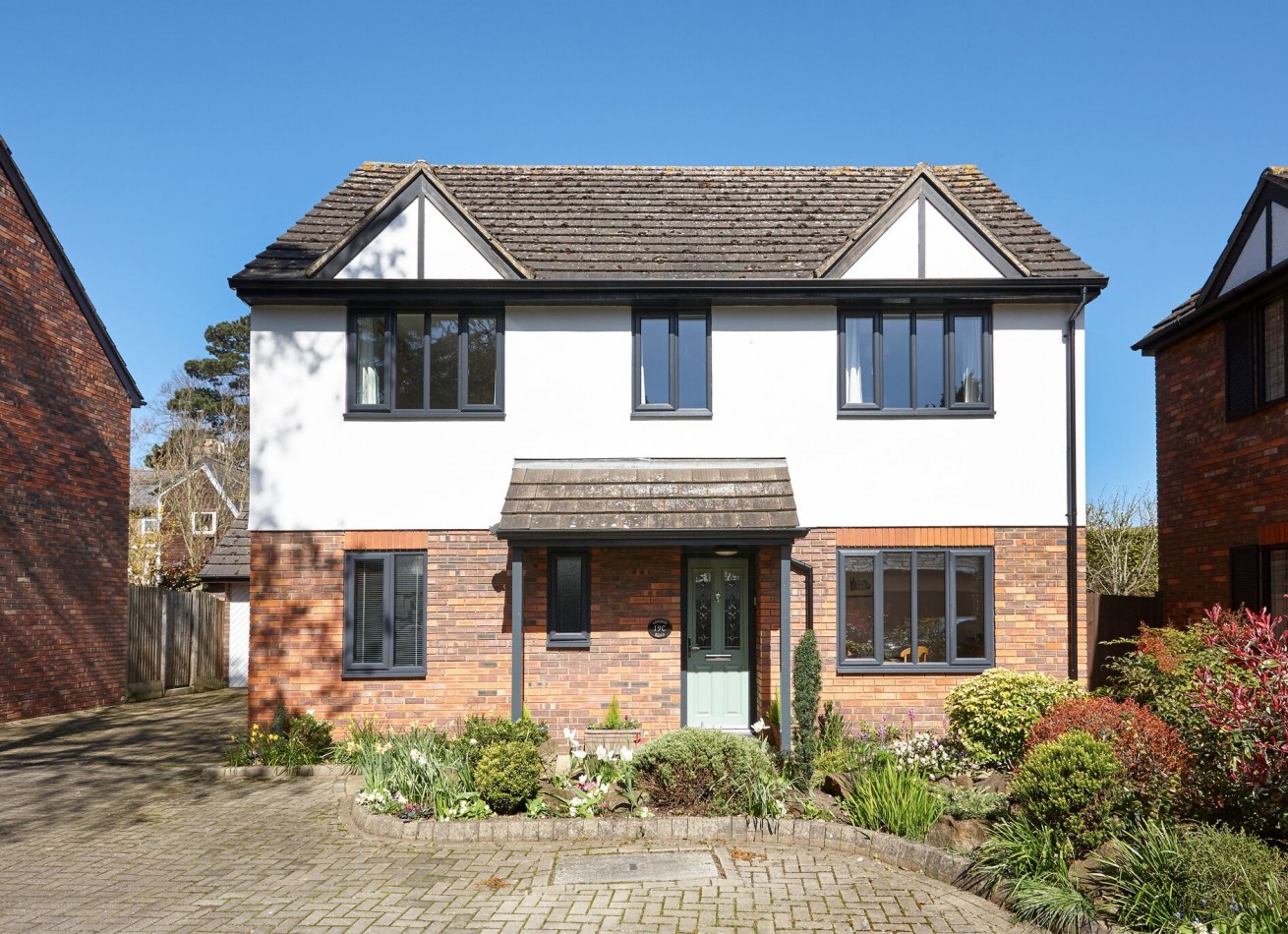 Anthracite grey frames with chartwell green door
October 27th, 2016
Showroom Closed
The showroom will be closed for the day on Friday 28th October due to staff leave. We will re open again at 8am on Monday 31st October 8am
September 30th, 2016
Conservatory with Bifold Doors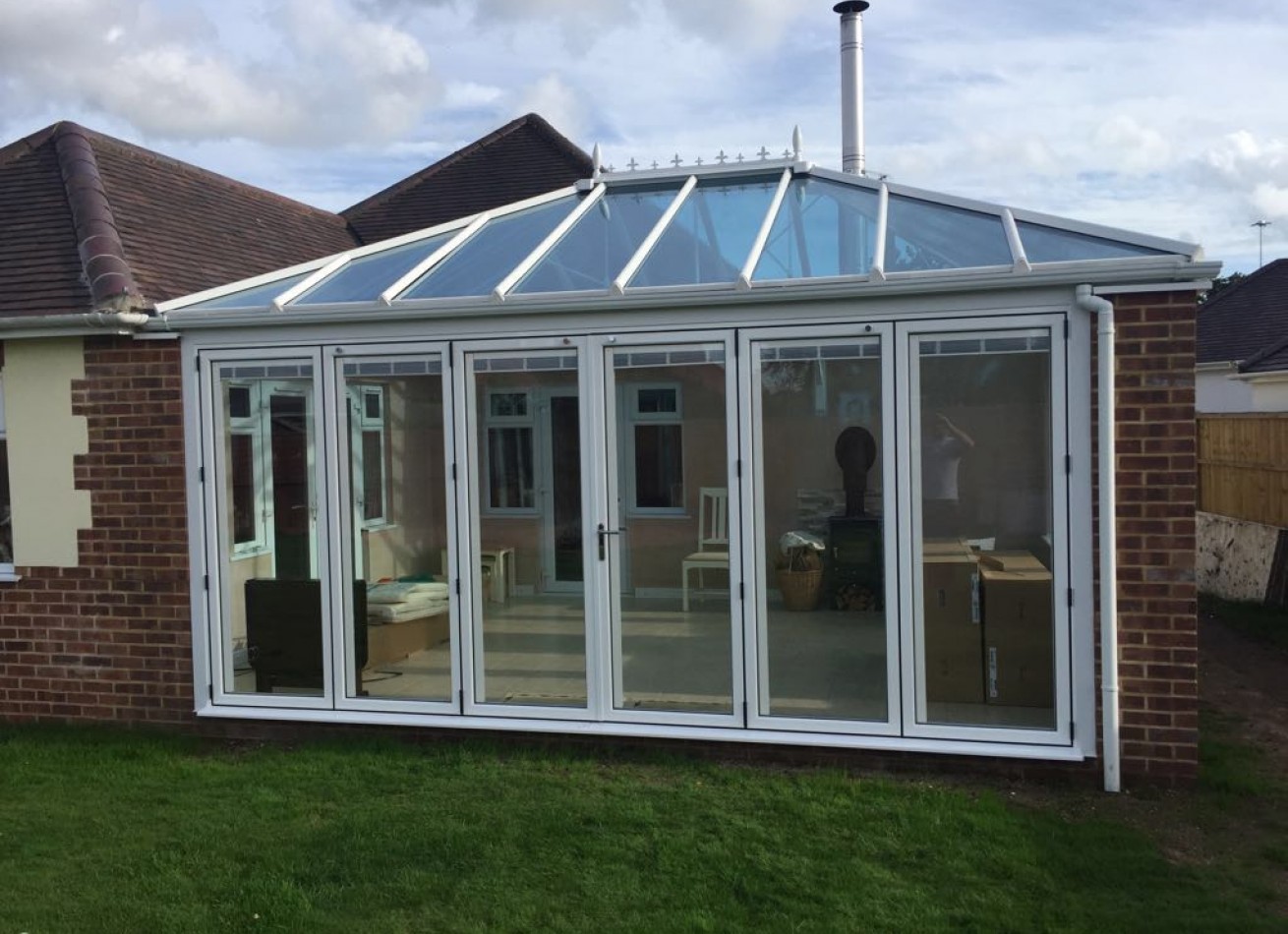 We recently completed this lovely conservatory complete with full width bifold doors
August 18th, 2016
Georgian Bar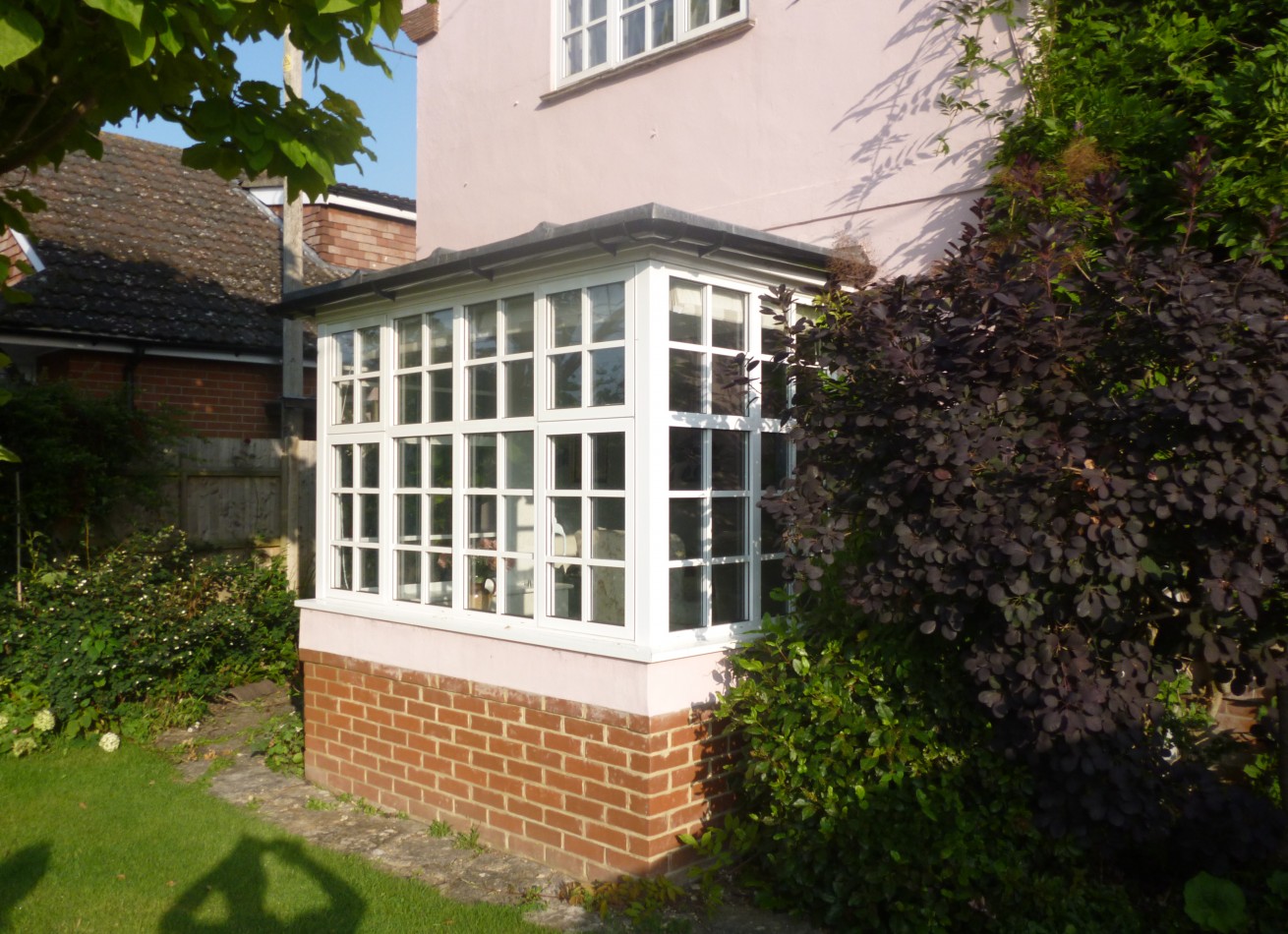 We recently installed windows with Georgian bar in this property, we think it looks great (so does the home owner)
August 17th, 2016
Vacancies
We currently have vacancies for fitters (own van preferred) and an admin assistant at our Ringwood showroom. Please contact Tricia on 01425 476222
August 17th, 2016
Coloured Conservatory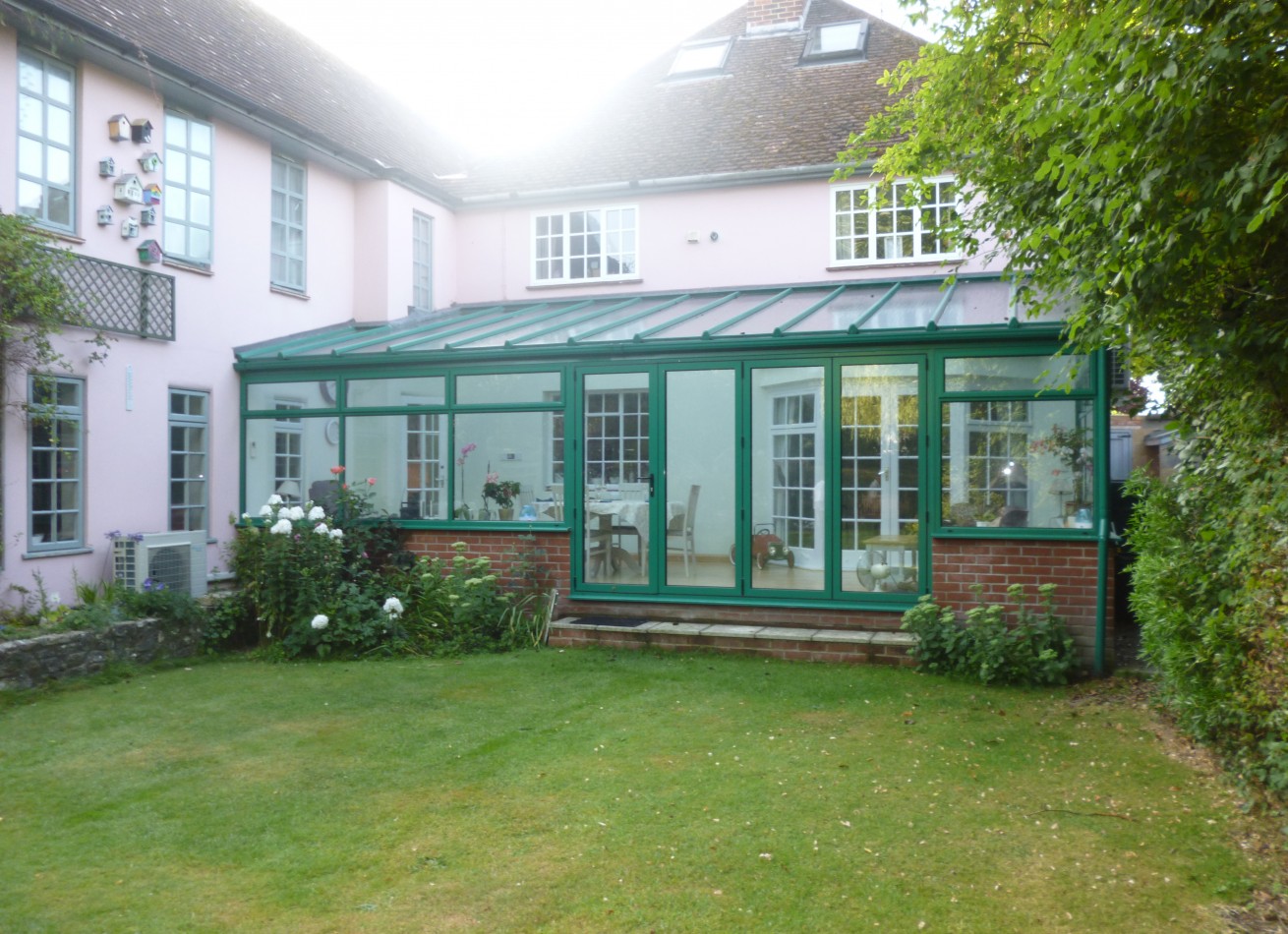 We recently installed this dark green conservatory.
July 26th, 2016
Holidays
The website wont be monitored for the next week due to staff holidays. Should you need to contact us please call the office or email sales@rfmwindows.com
July 18th, 2016
Anthracite grey bay window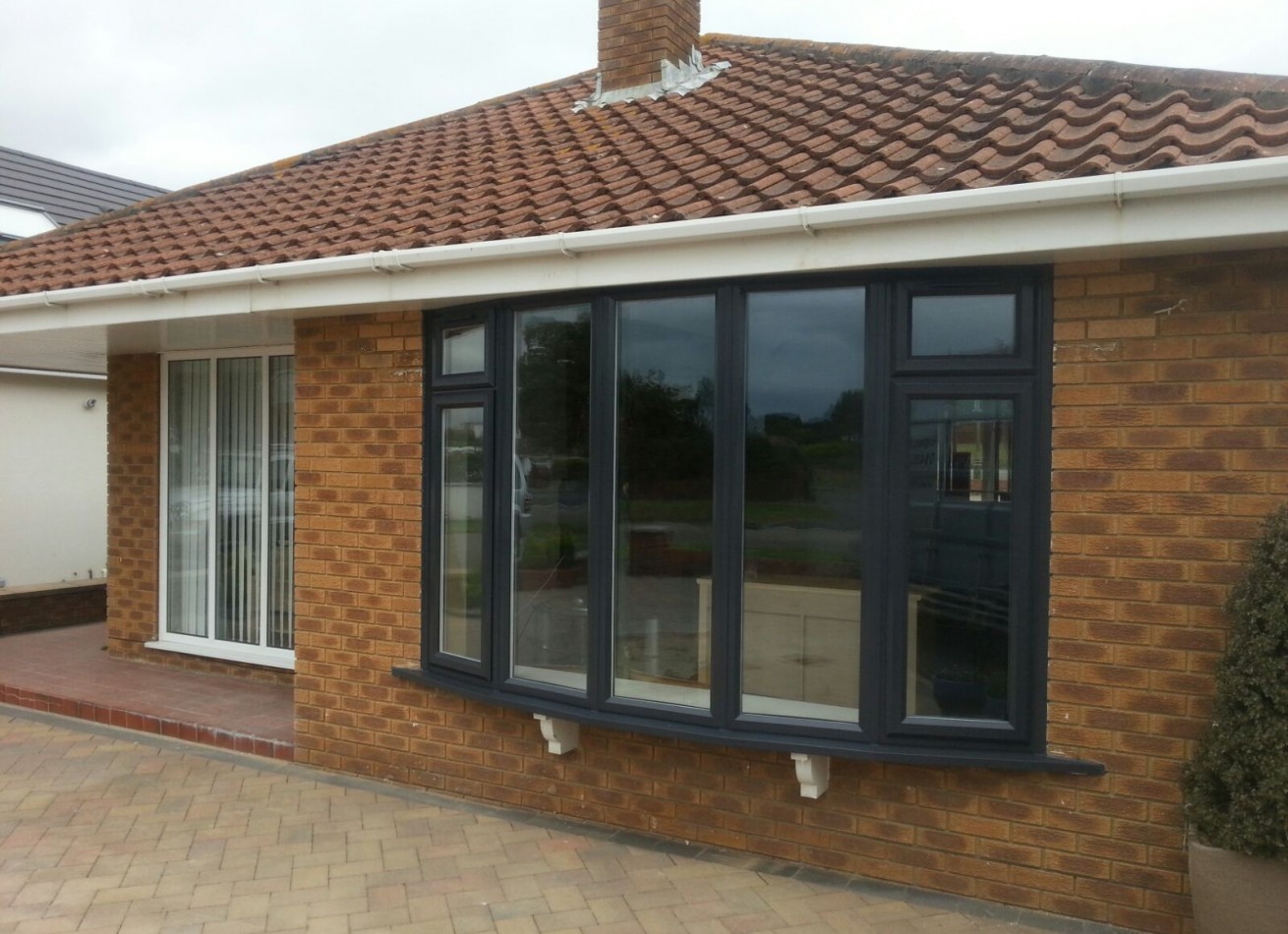 This anthracite grey bay window instantly gives this property a modern feel
July 11th, 2016
Integral Blinds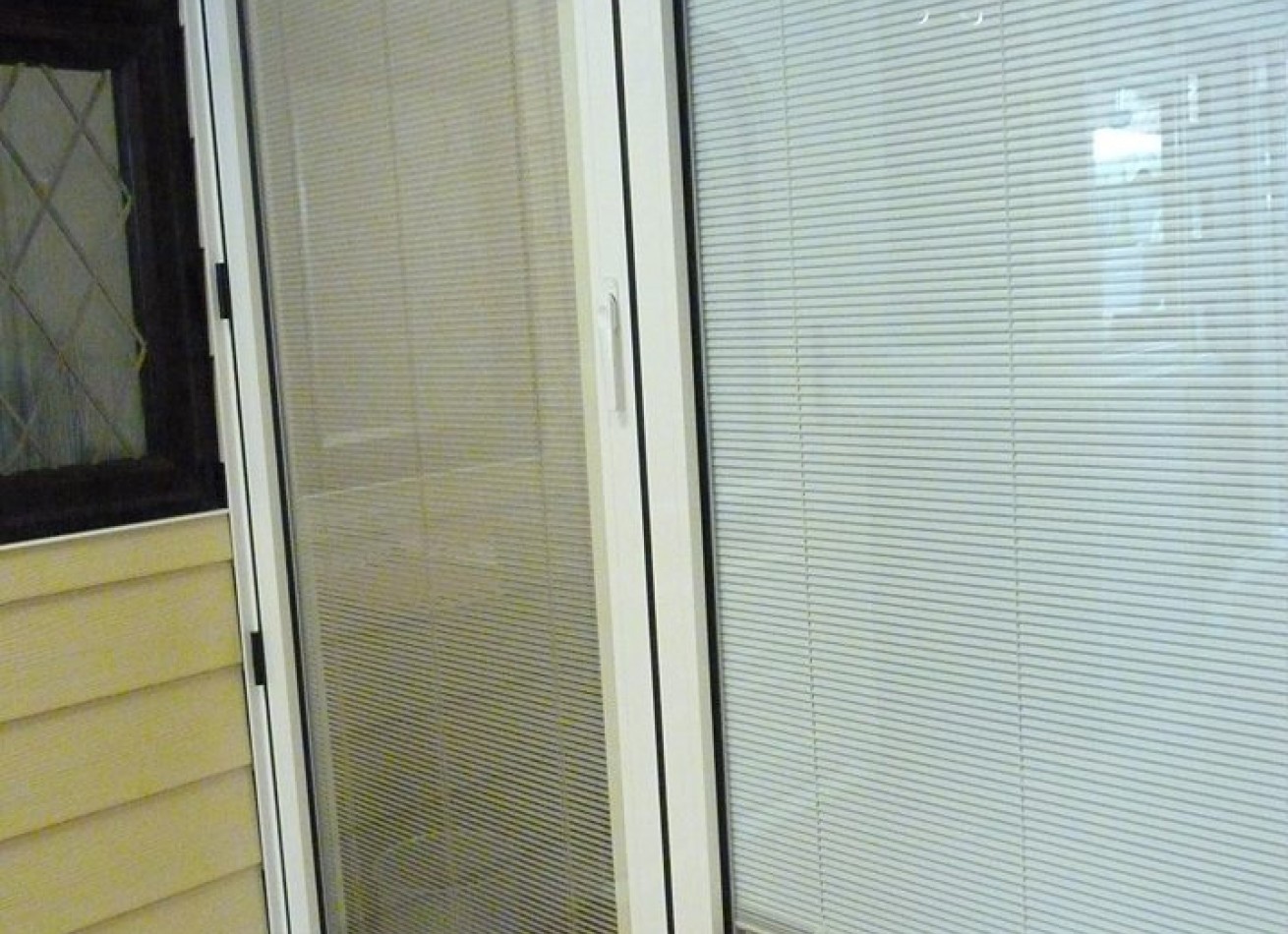 We now have two different versions of integral blinds on display in the showroom
July 7th, 2016
Cladding, windows and doors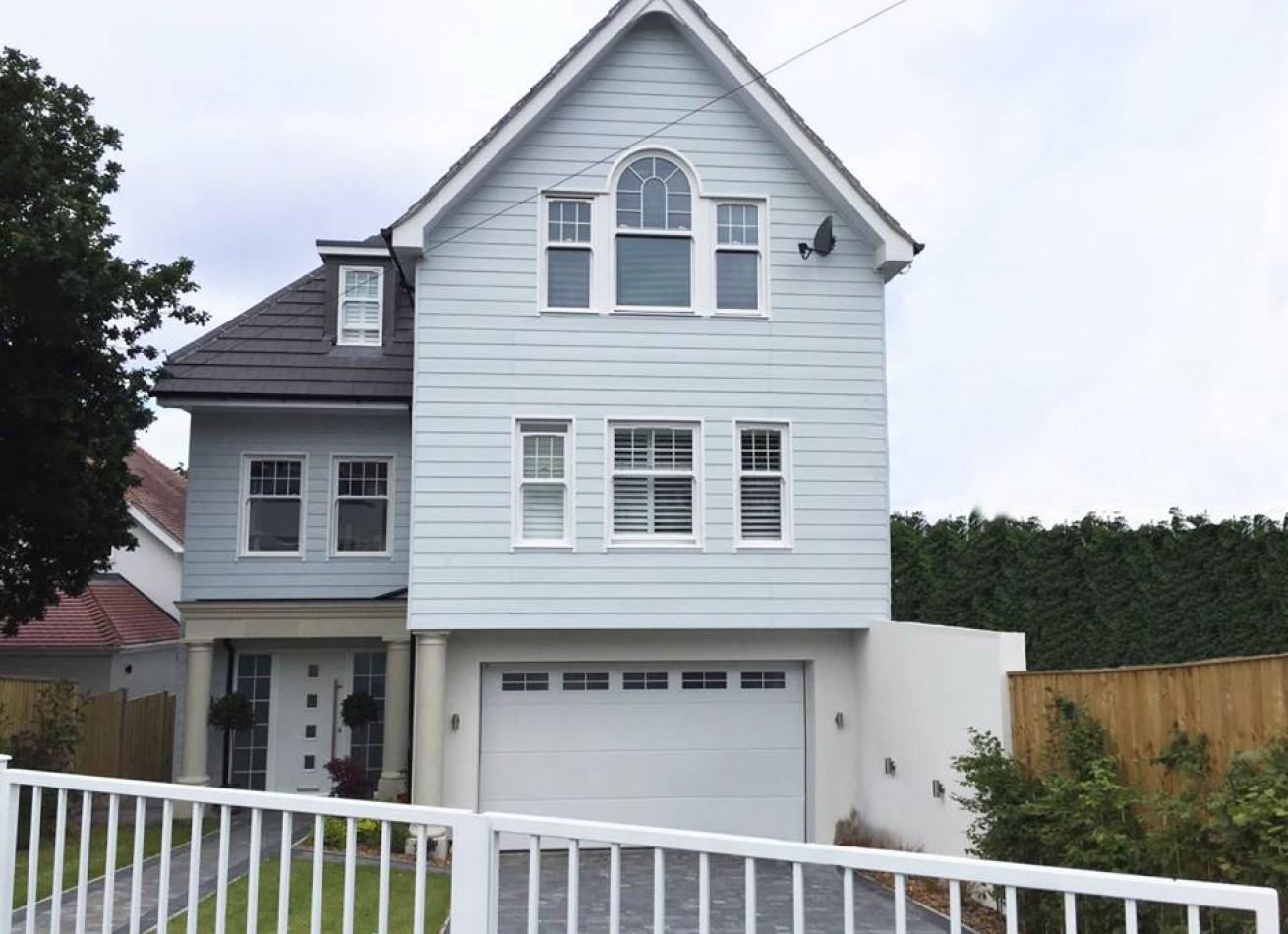 Shaped windows can really add character to a property. We recently completed this property in Dorset
July 5th, 2016
Contemporary door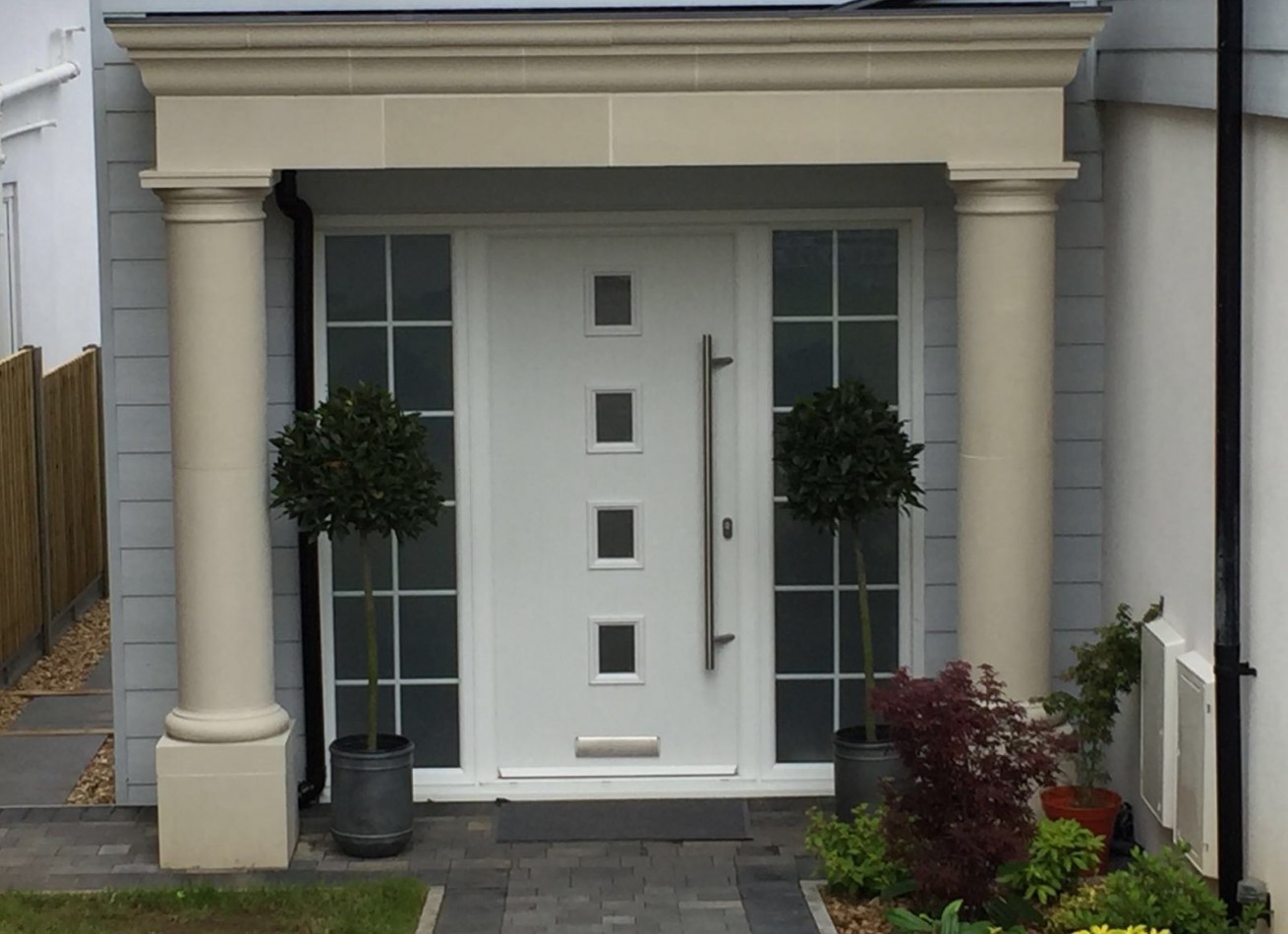 We recently installed this composite door, the long handle and simple design give a lovely contemporary look
July 4th, 2016
Orangery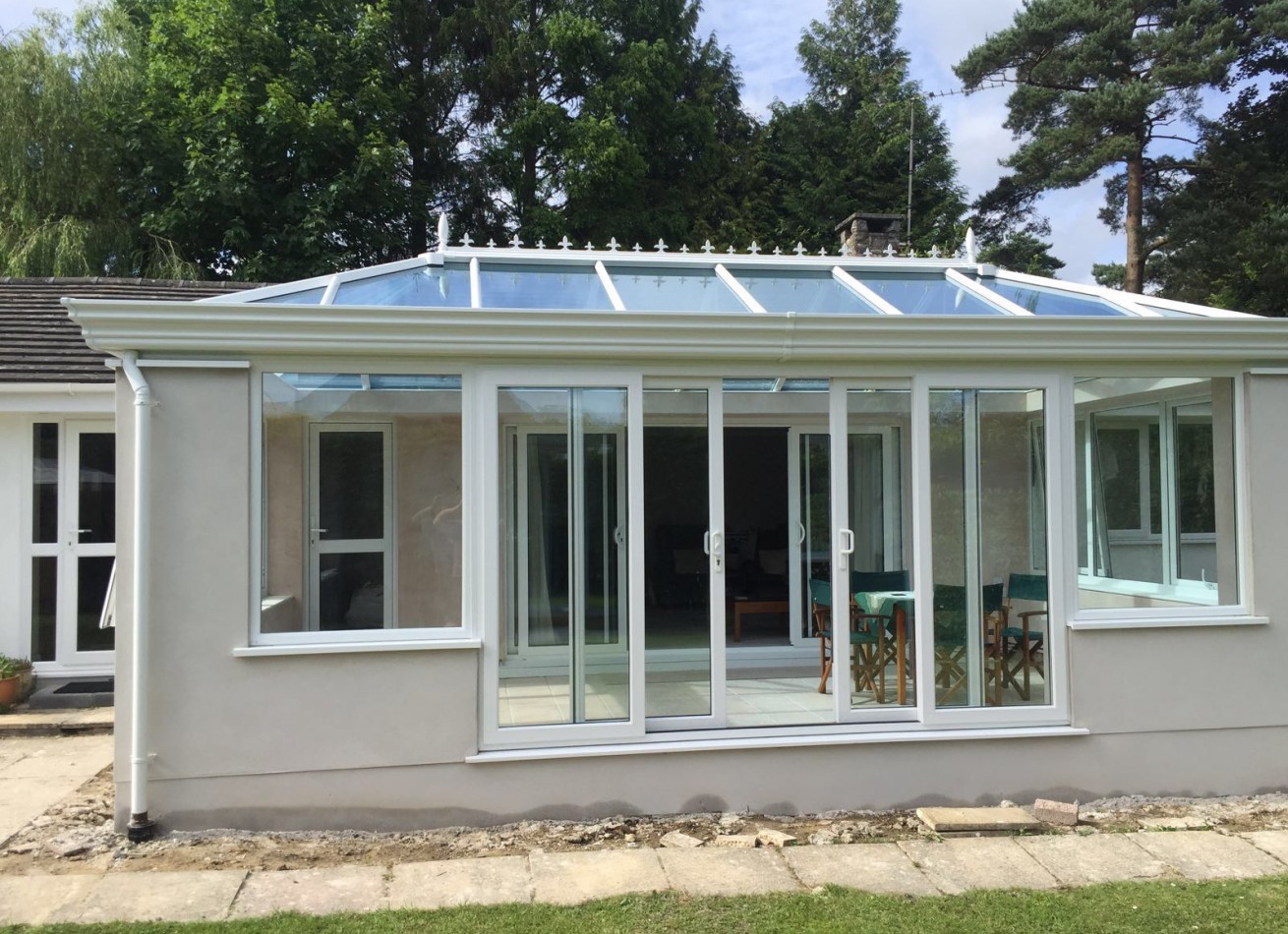 We recently completed this elegant orangery
July 4th, 2016
Aluminium Conservatory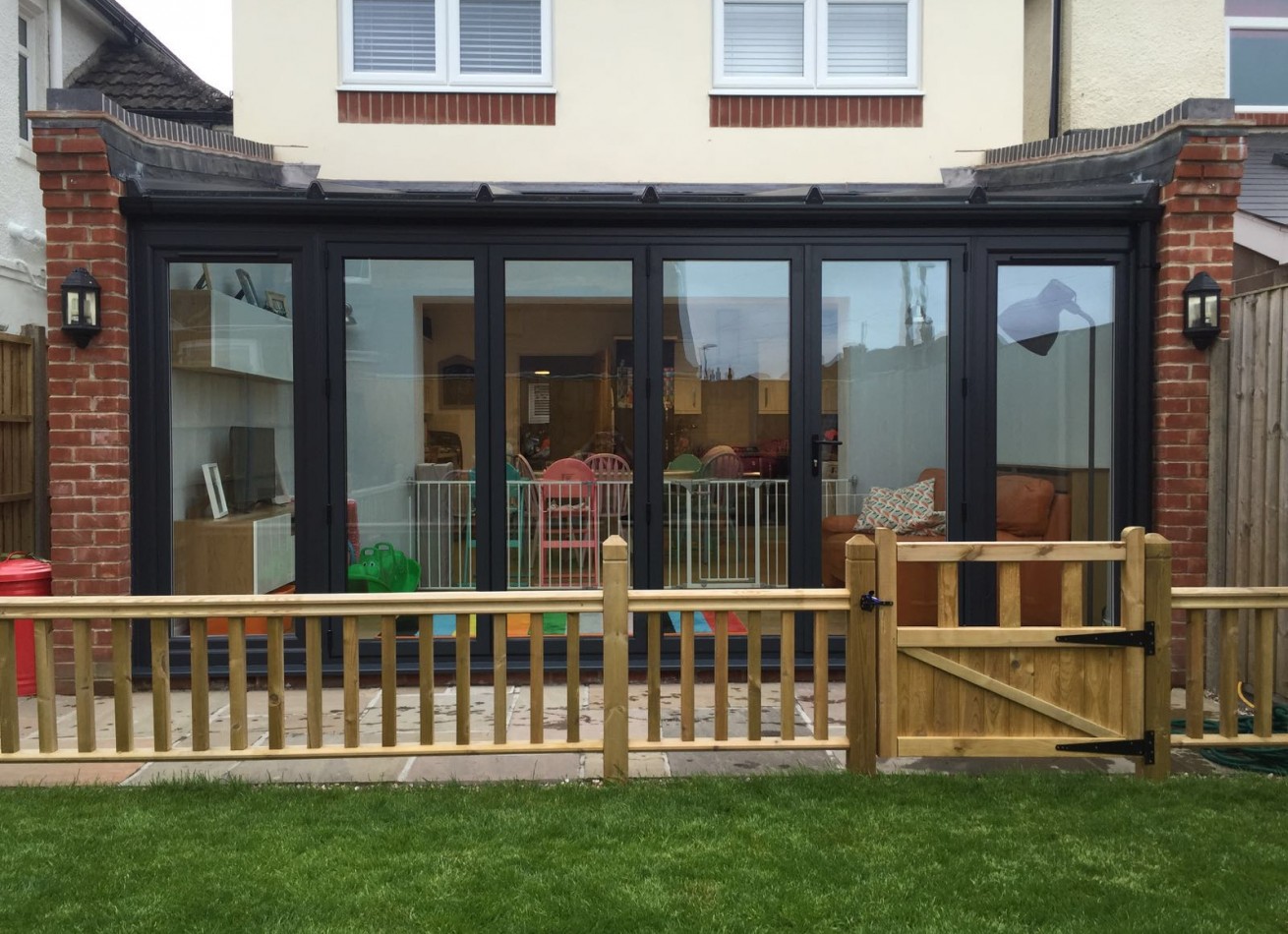 We recently installed this lovely aluminium conservatory with bi fold doors
June 30th, 2016
New Ad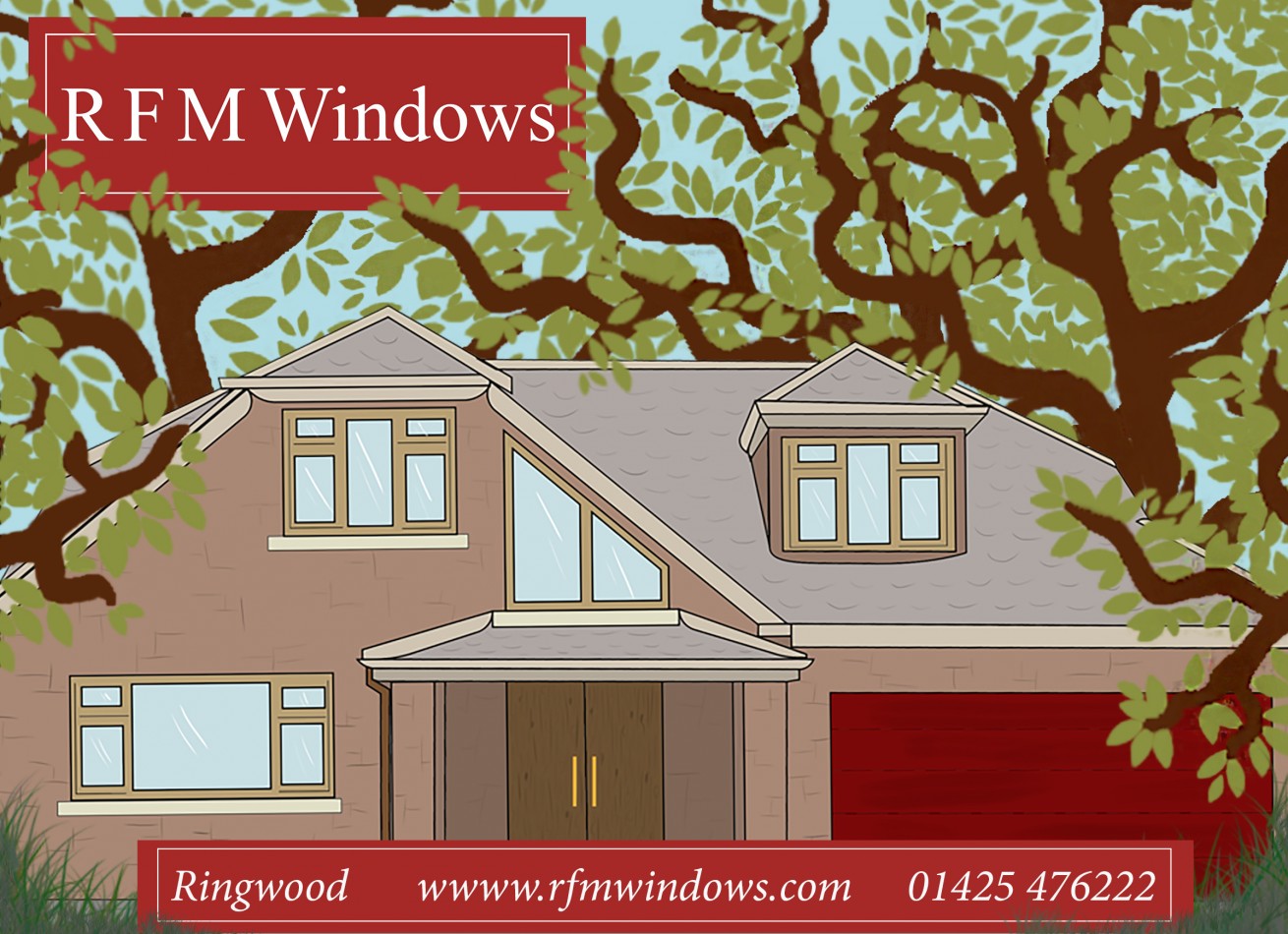 Look out for our new advert coming soon
June 24th, 2016
Arched Frame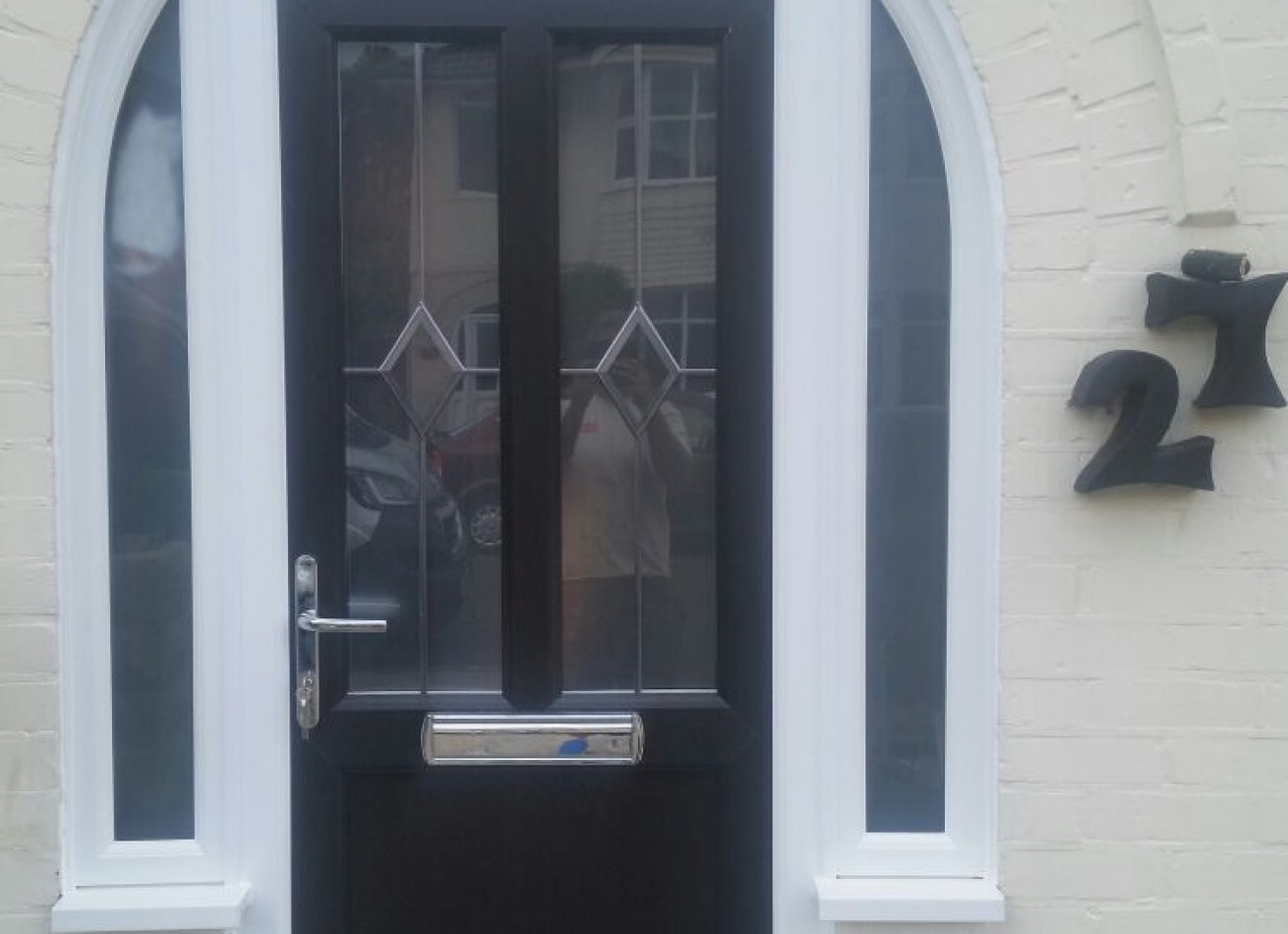 We installed a frame into an arch opening creating an enclosed porch
May 31st, 2016
Lean to conservatory with bifold doors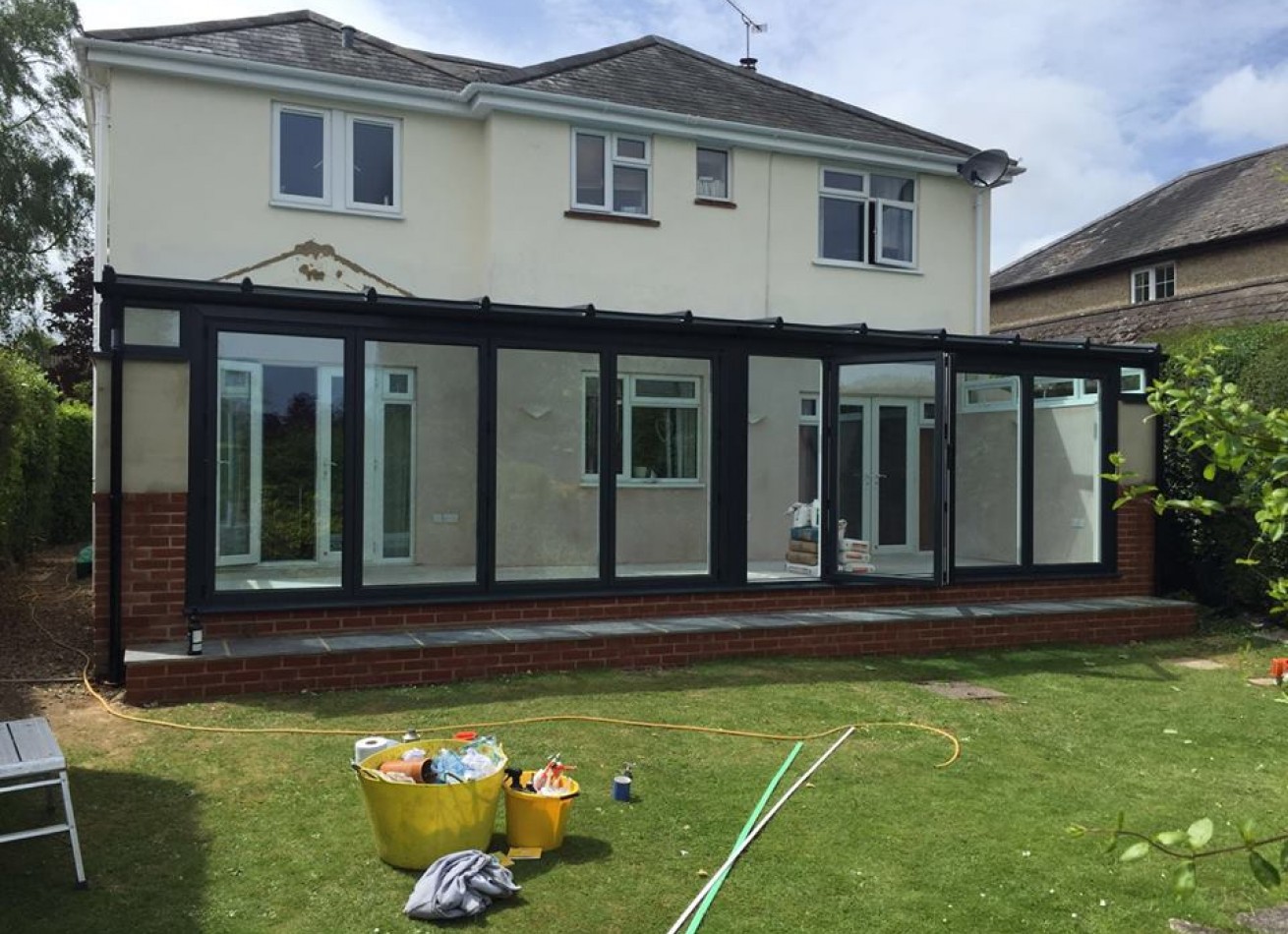 We recently completed aluminium lean to conservatory with full width bi fold doors. We think it looks stunning!
May 12th, 2016
Check out our new Displays in store!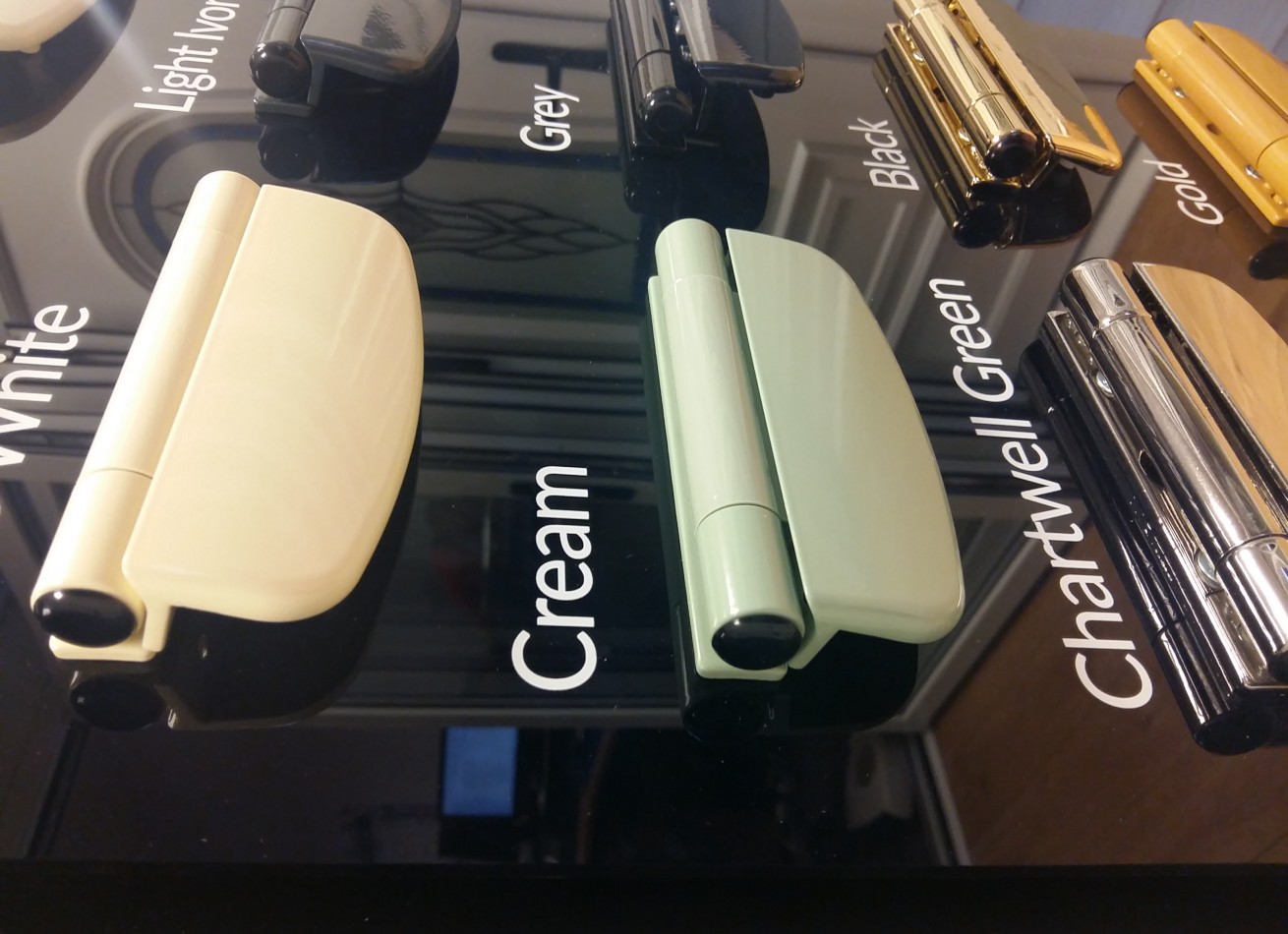 Pop in today to take a look at our new displays and shelves going up!
May 10th, 2016
Check out our new online virtual tour with Google!
Find more on our Google+ page and on Google Maps!
April 29th, 2016
Chartwell Green Door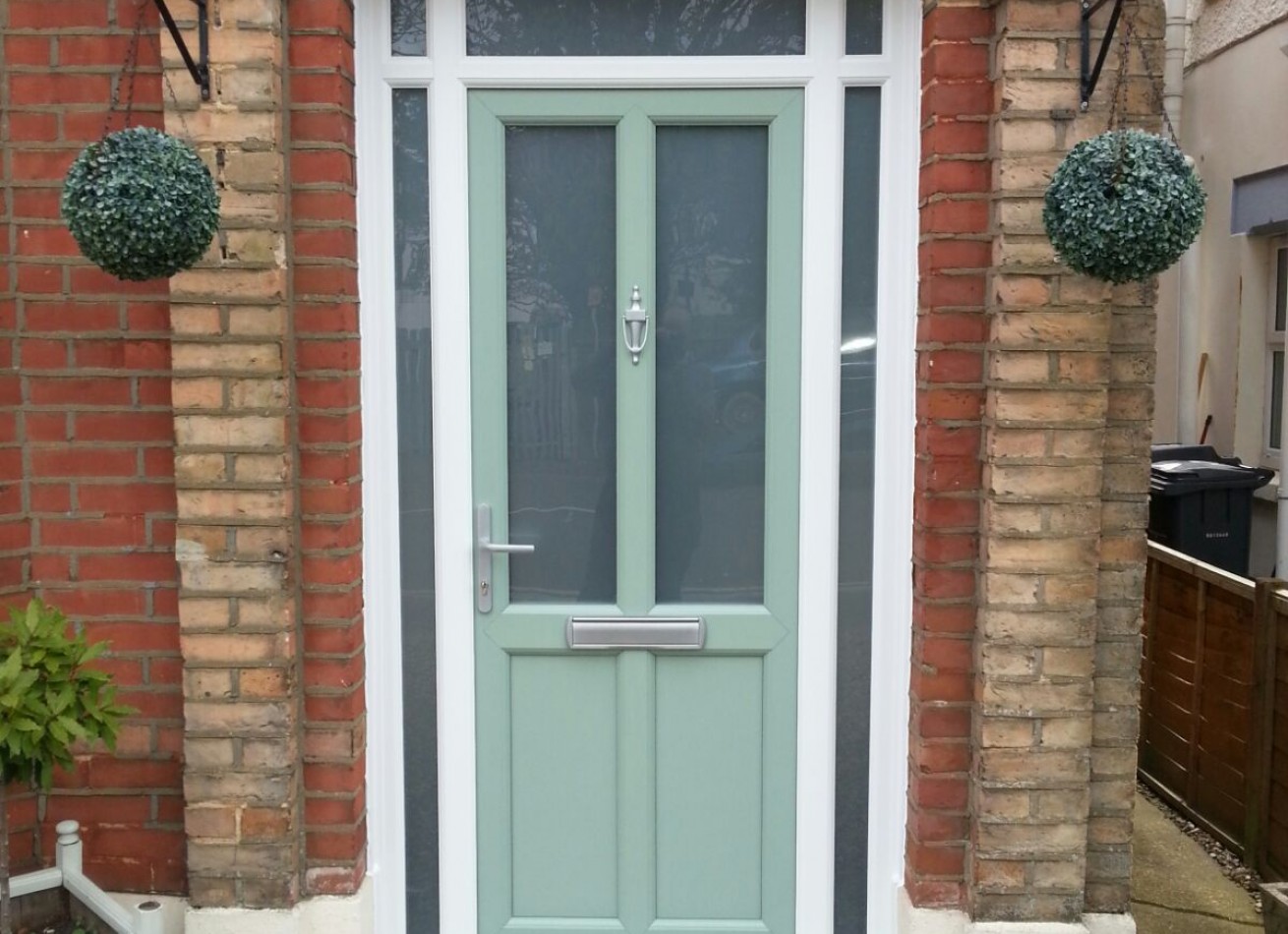 A recently install Chartwell Green door with satin glass
April 29th, 2016
Free 10 Year Insurance Excess
We are pleased to offer Vevo Secure insurance excess cover free of charge, in the unlikely event of a successful break in Vevo will reimburse any insurance excess up to £1000.00 (terms and conditions apply)
March 11th, 2016
New Van
Another van on order to add to our growing fleet! The business is growing along with our reputation. All our hard work is beginning to pay off!
March 3rd, 2016
Office Junior
We have a vacancy for an Office Junior at our Ringwood showroom. It will be a varied role with the opportunity to progress your career within the business as it grows. The role will initially 3 days a week increasing to full time as work increases. Please contact Tricia on 01425 476222
February 25th, 2016
Reviews
We are now listed on allchecked.co.uk which is an independent review website. We are happy for customers to leave reviews of our work.
February 22nd, 2016
Doors and Sidelights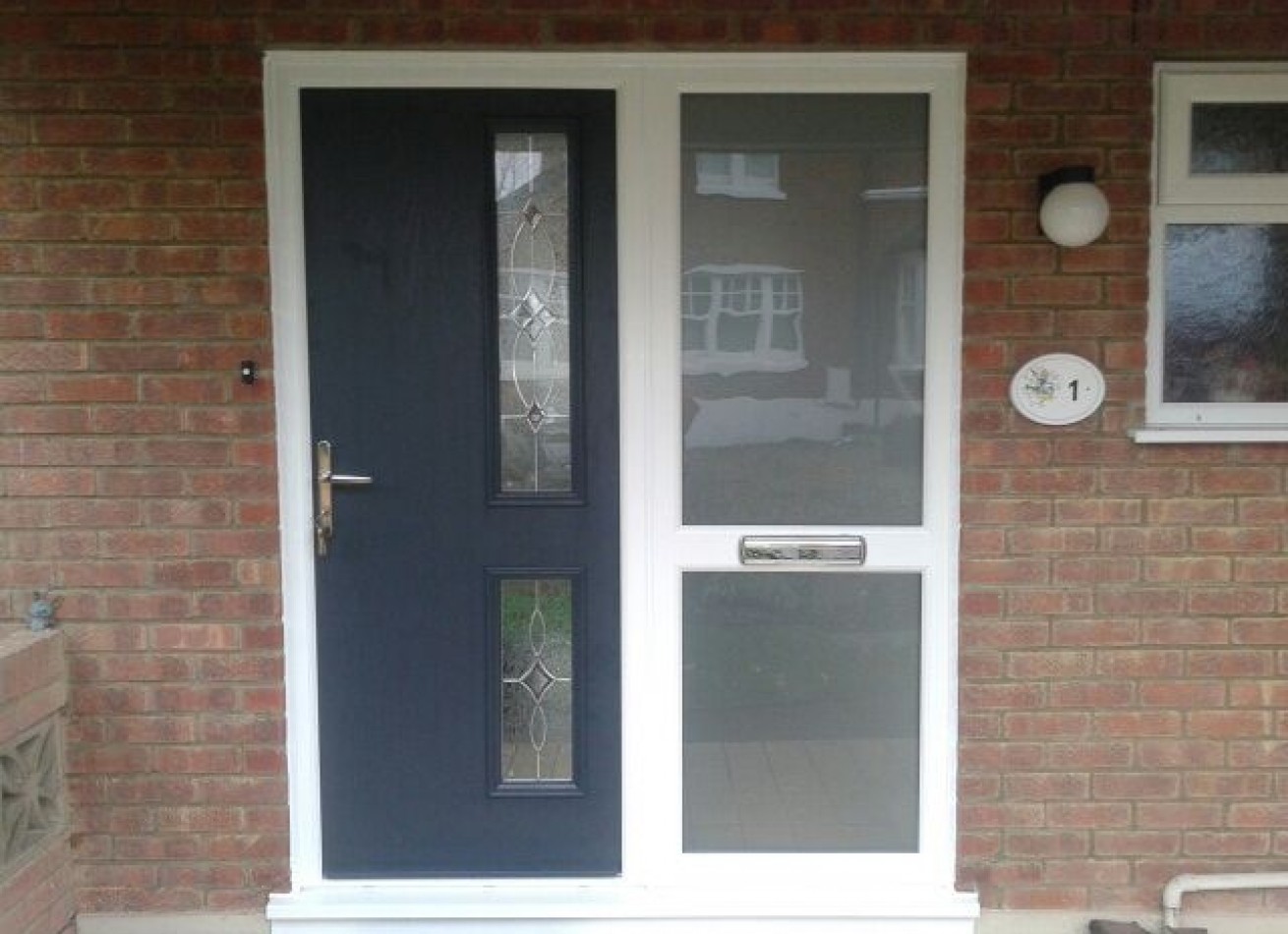 To allow more light into your hallway why not consider a front door with sidelight?
February 18th, 2016
Internal Blinds
Did you know you can have blinds built in to the double glazed unit? Offering privacy, modern styling and avoiding dust!
February 18th, 2016
More great reviews!
Email received today "The team have done a fantastic job and we are delighted with the quality of window, the workmanship and also the new look the windows have given the property"
February 1st, 2016
After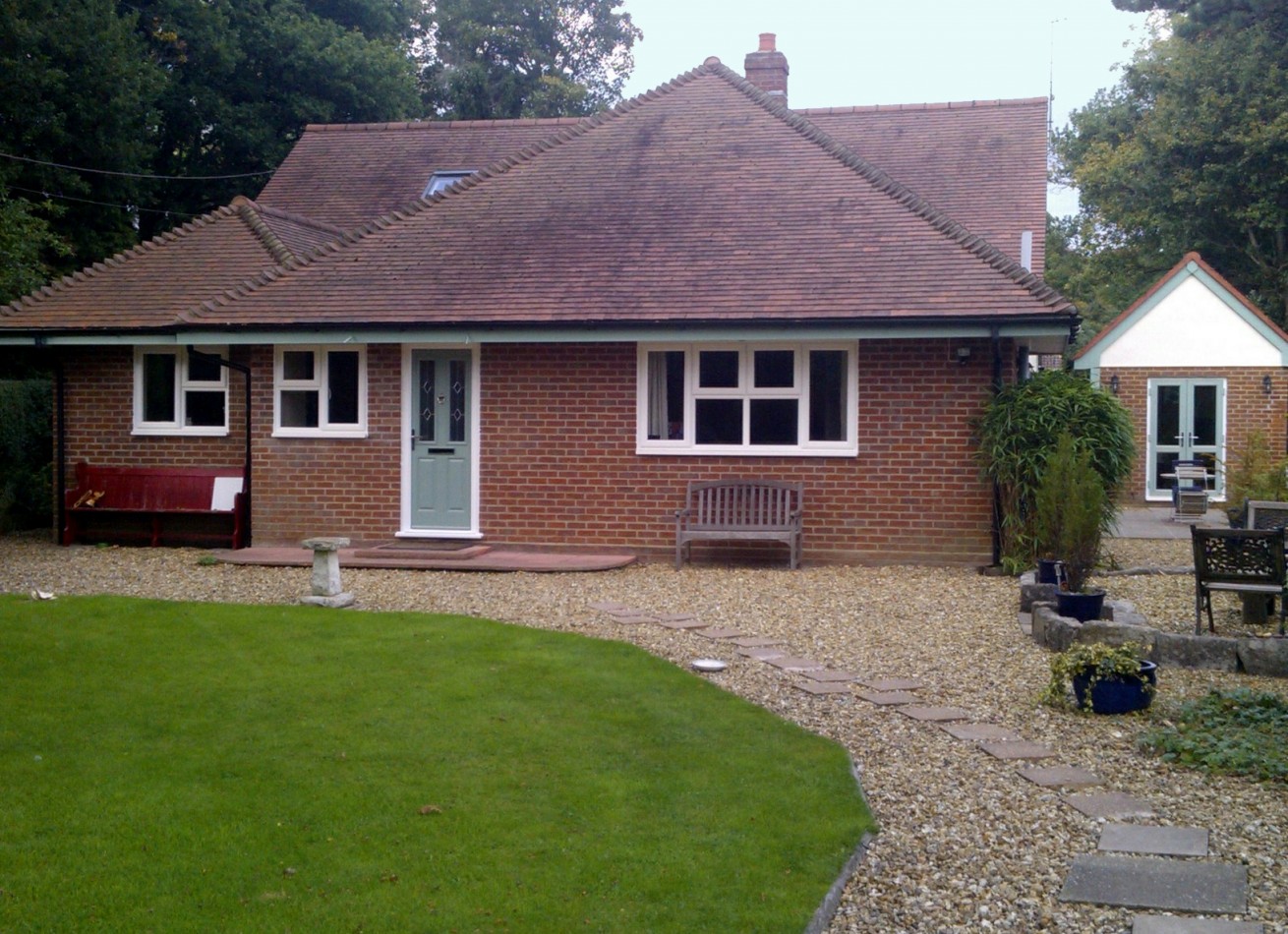 We have replaced the windows with white frames, chartwell green composite front door, chartwell green French doors and fascias
February 1st, 2016
Before Photo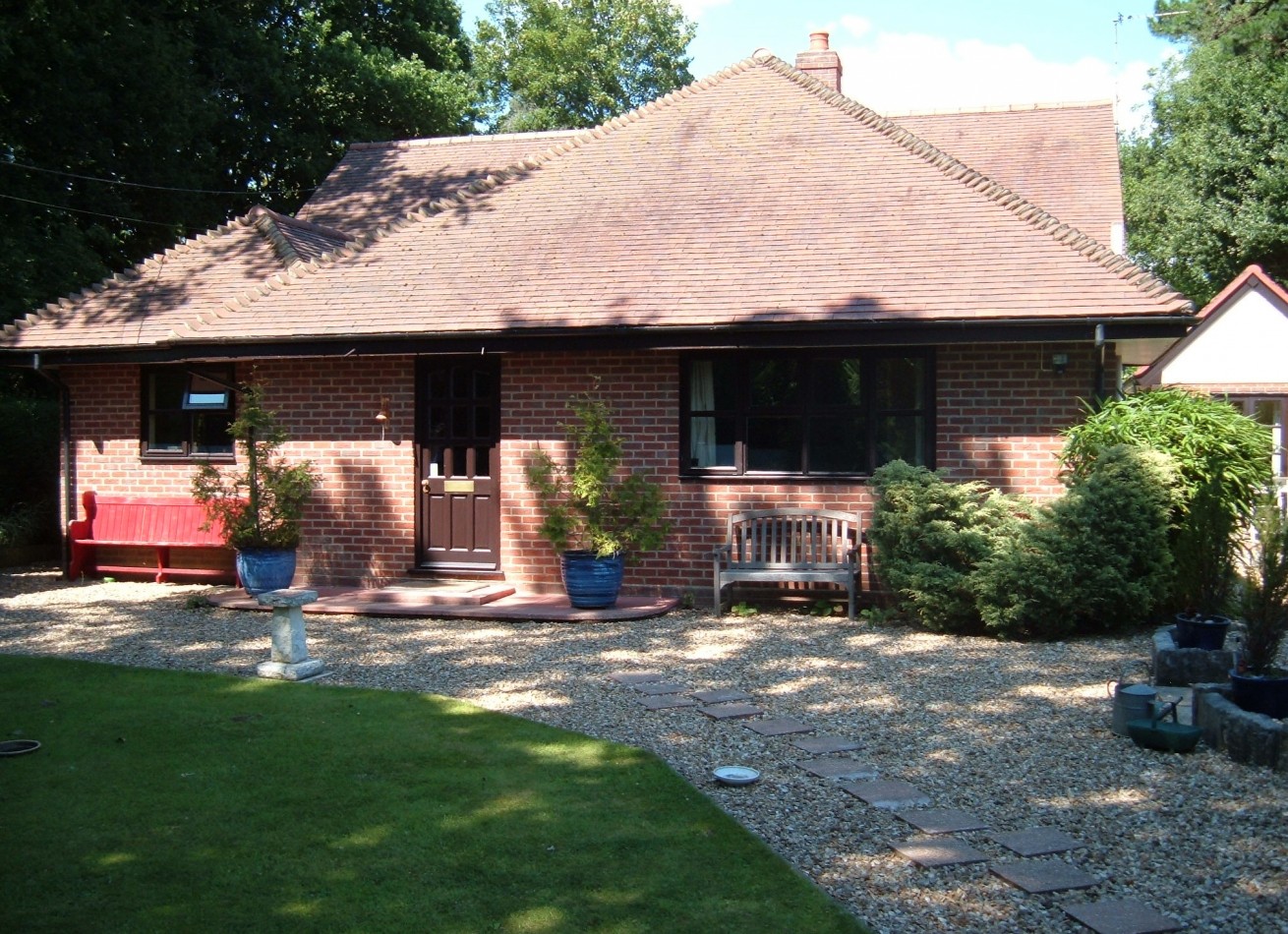 Before photo of bungalow we have recently transformed
January 27th, 2016
New Display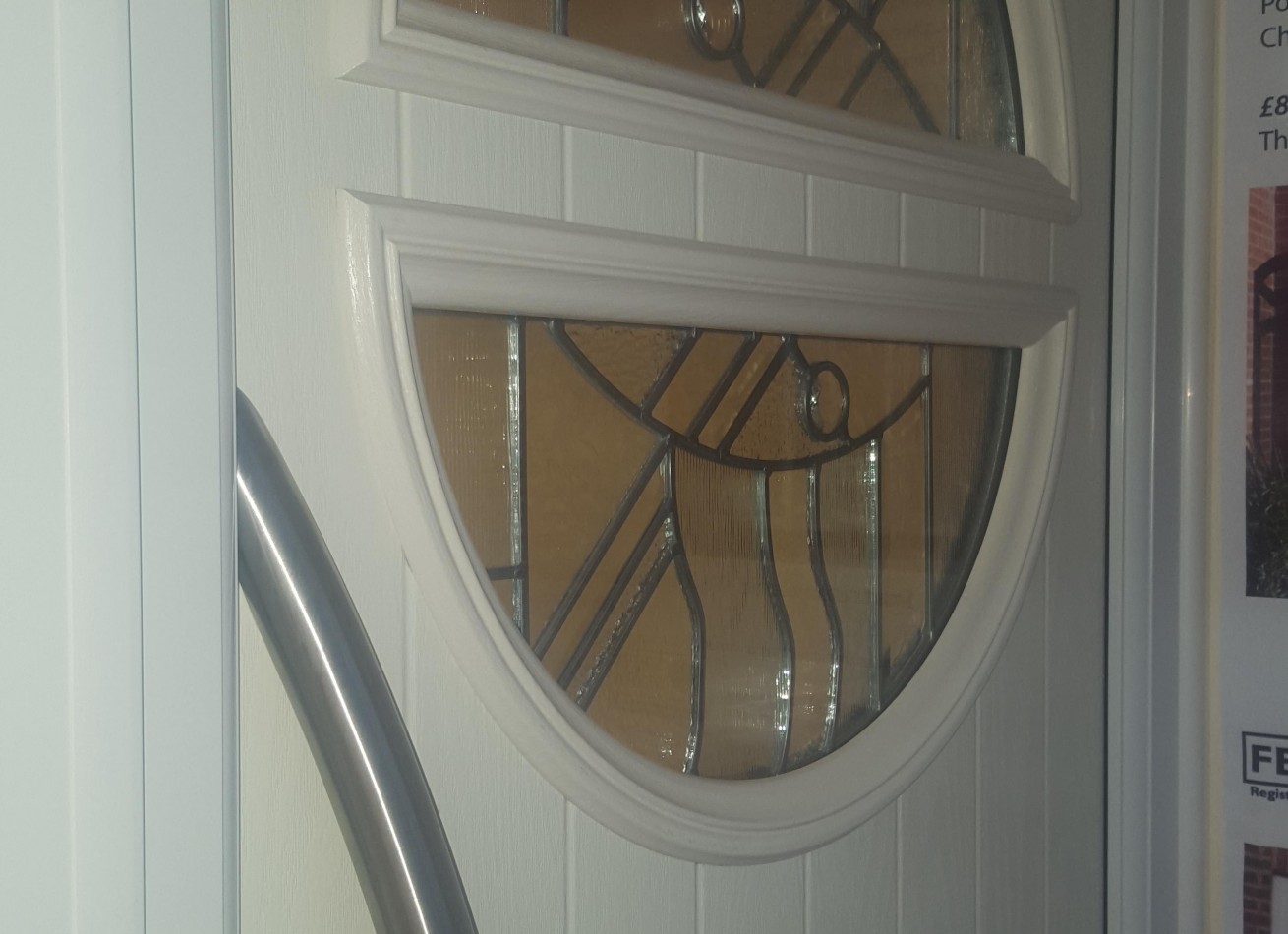 We have a gorgeous new composite door on display in the Ringwood showroom, it comes in a range of colours and would look great on older properties or new ...
January 22nd, 2016
Tiled Conservatory Roof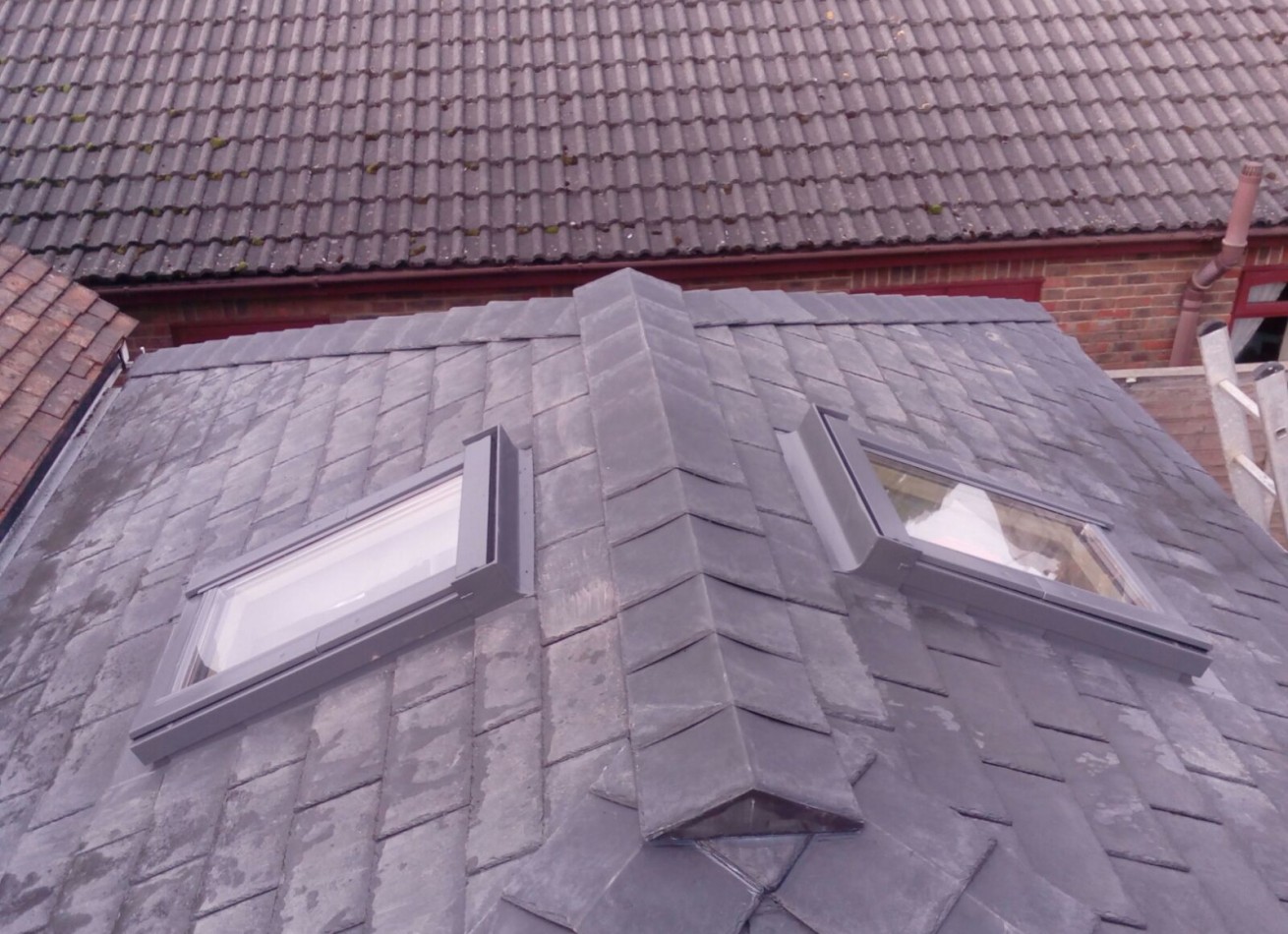 We can now supply and install a solid roof for your conservatory. The tiled roof comes in a variety of colours to suit your property and can be fitted to existing conservatories. Roof vents add ventilation and additional light while you benefit from better insulation.
January 21st, 2016
Conservatory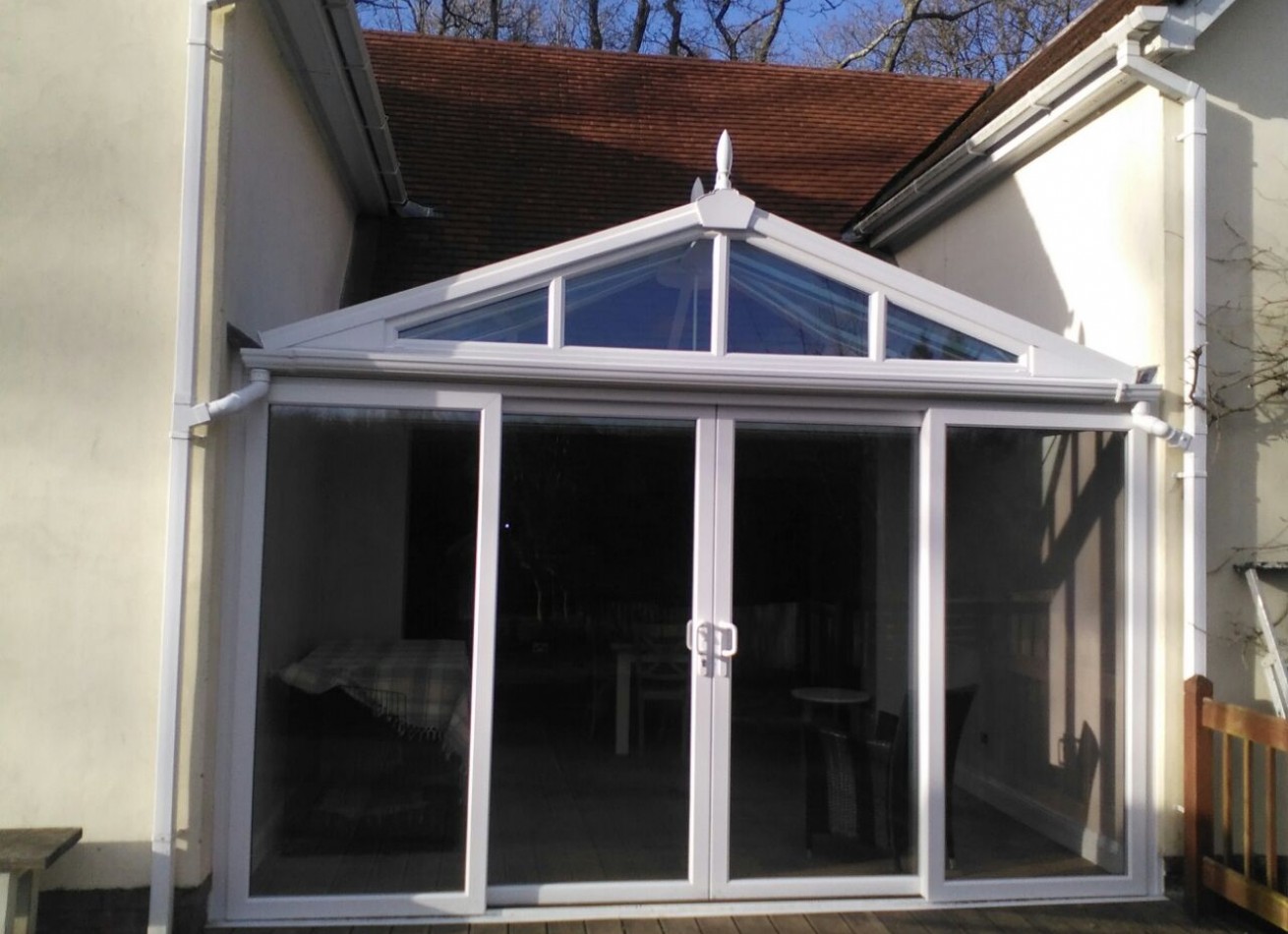 Conservatory erected in a difficult space, but looks great!
January 15th, 2016
Special Offer - UPVC Window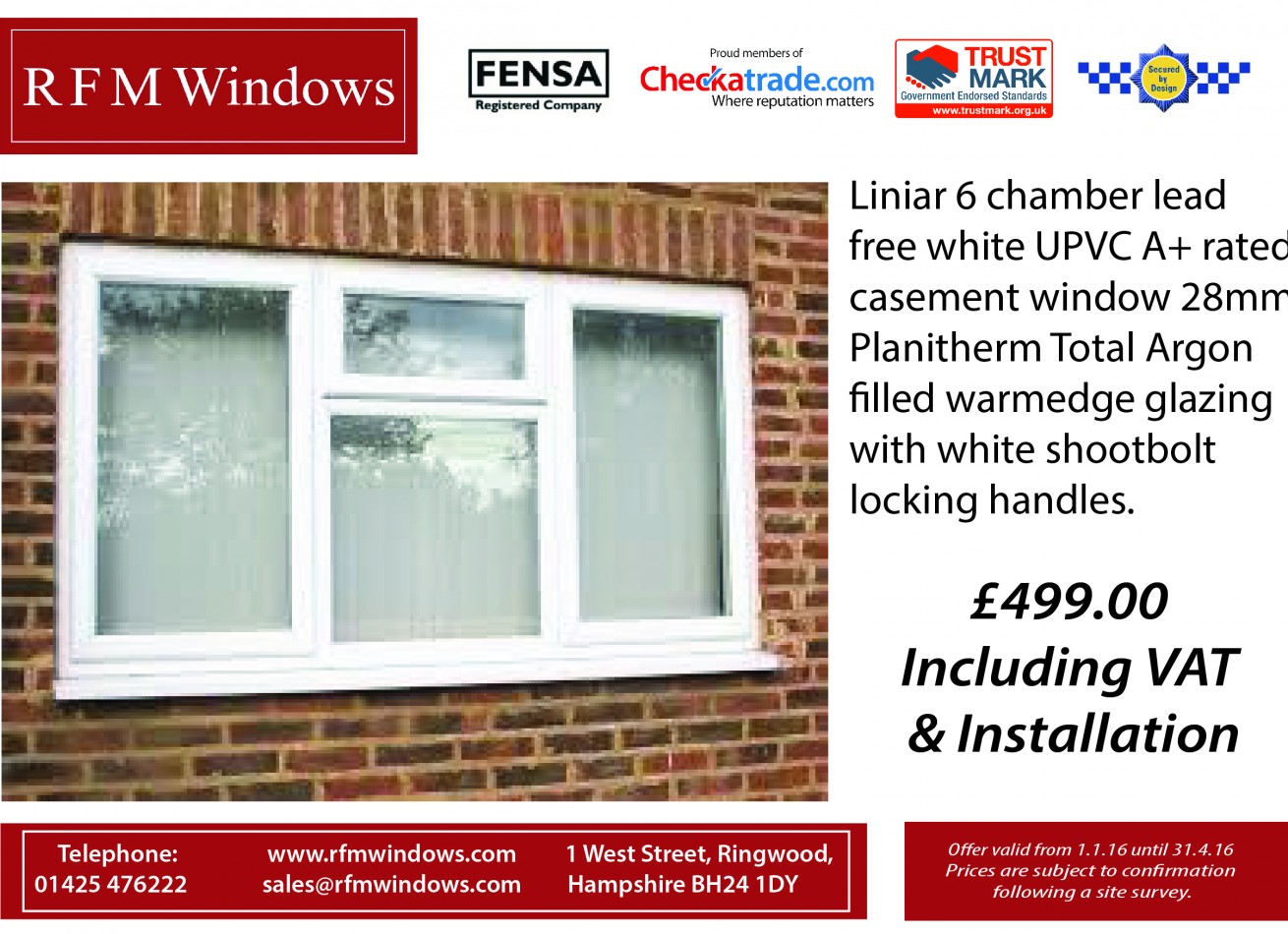 Offer available for orders placed before 30.4.16 for window shown.
January 15th, 2016
Special Offer - Residential door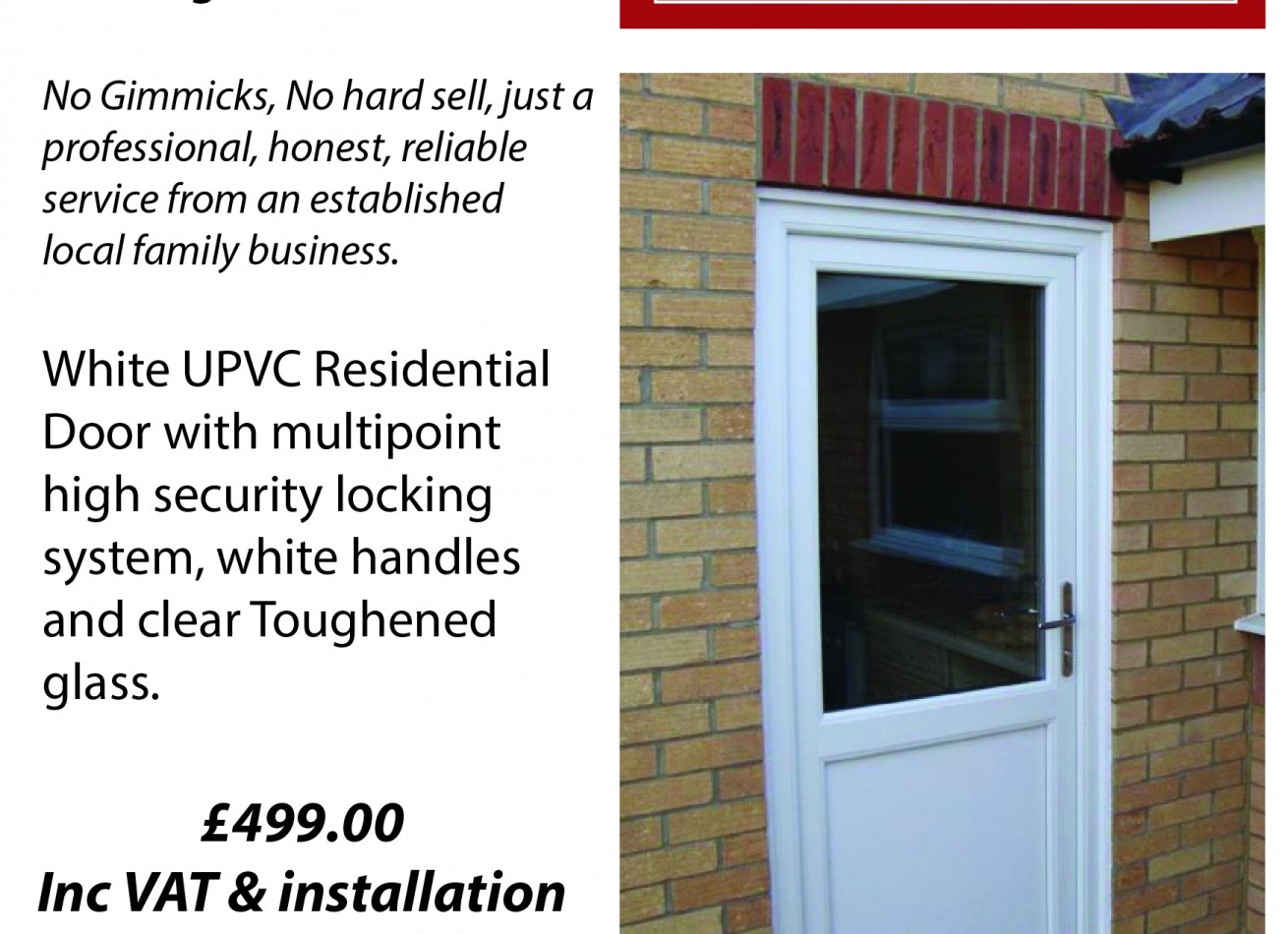 Offer available for orders placed before 30.4.16 for door as shown.
January 15th, 2016
Special Offer Bifold Doors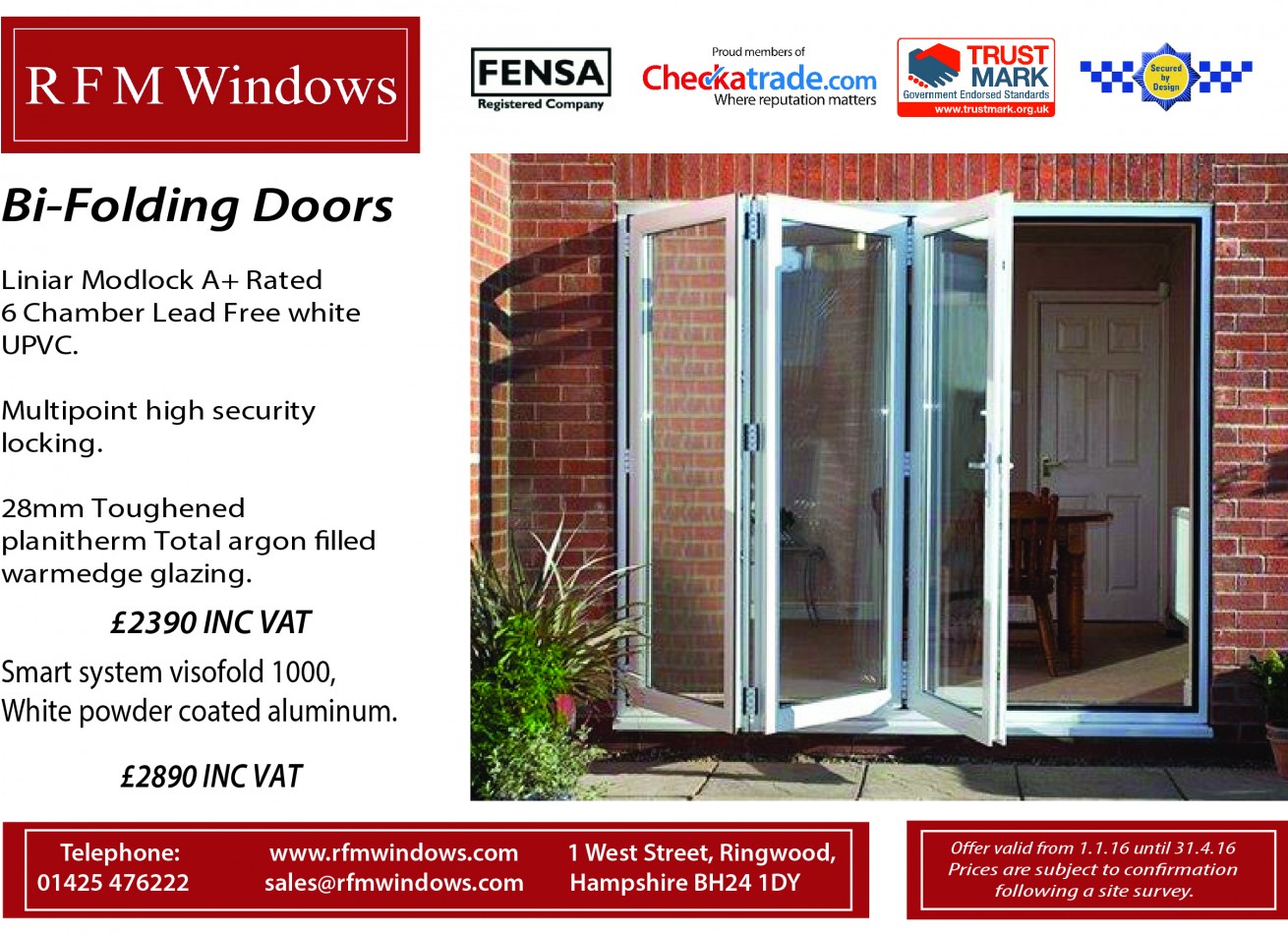 Offer available for orders placed before 30.4.16. UPVC Bifold doors as shown £2390.00 Including VAT
January 15th, 2016
Composite door special offer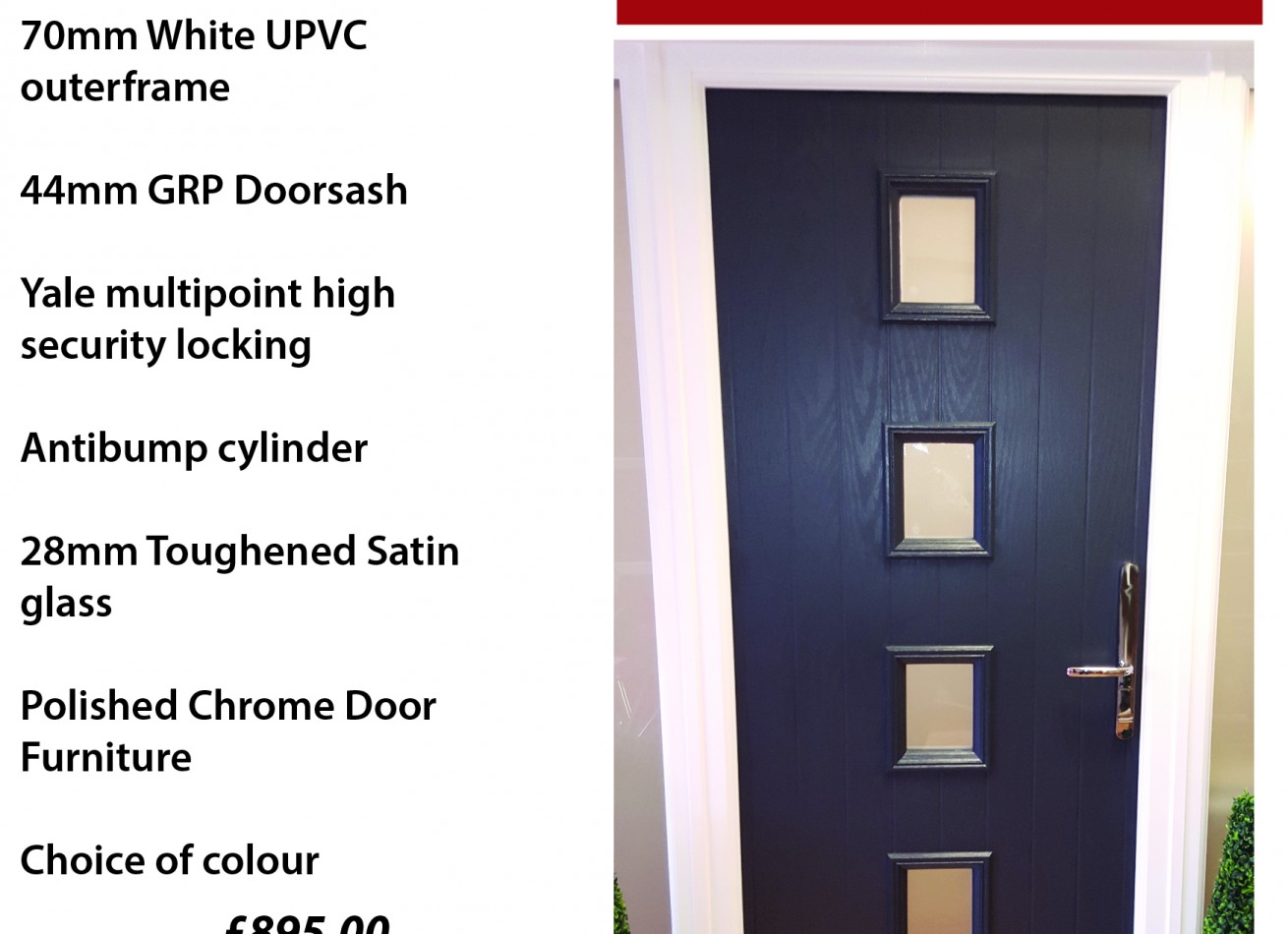 Offer available for orders placed between 1.1.16 and 30.4.16 composite door (shown) for £895.00 including VAT and fitted
January 7th, 2016
Special Offers
We are starting the new year with some special offers starting next week, so watch this space....
January 6th, 2016
Irish Oak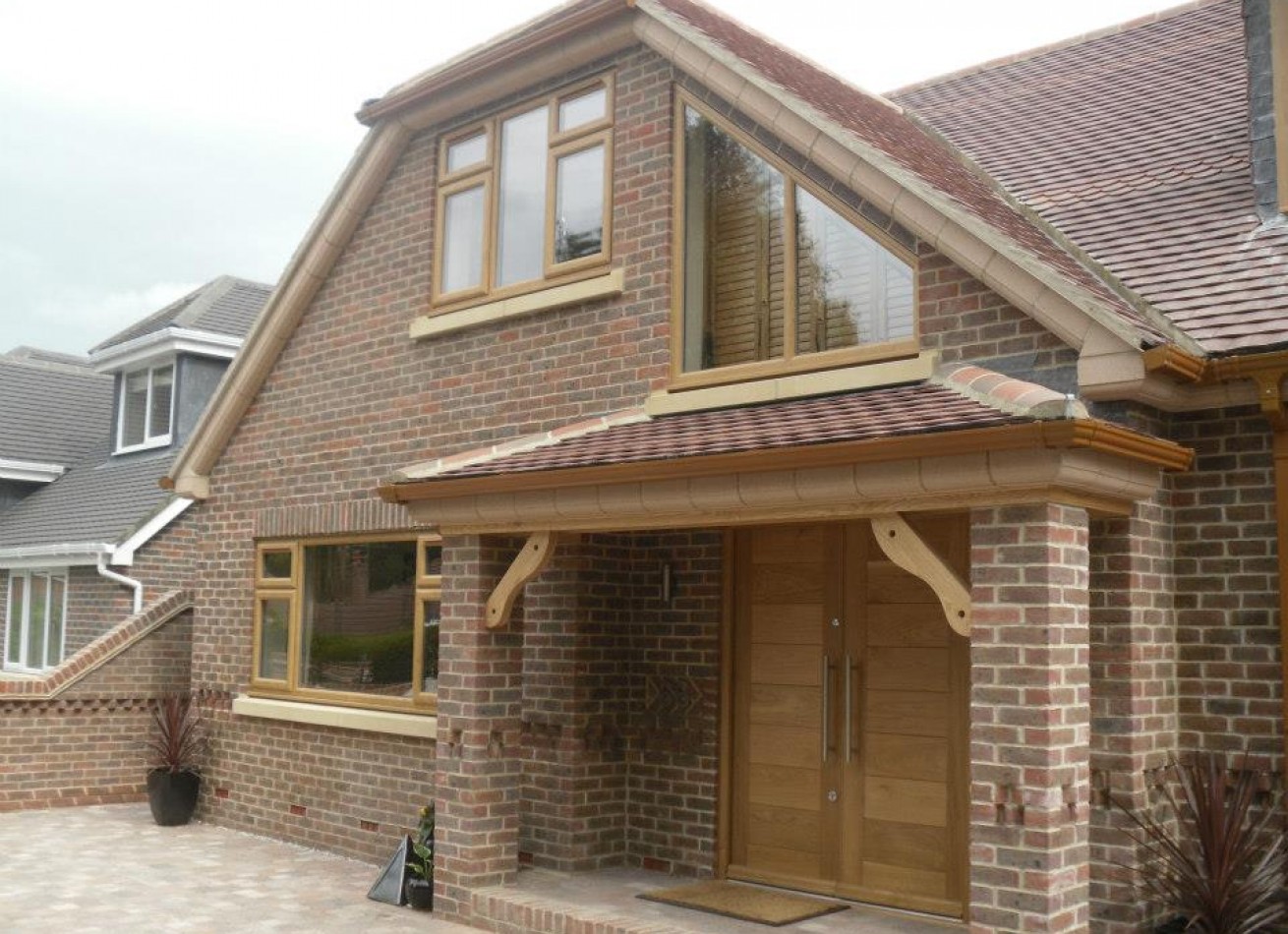 A total home makeover using Irish Oak products
January 6th, 2016
Recommendations
If your passing the showroom in Ringwood, look out for the customer recommendations via Checkatrade that we display in the window, we update it regularly
January 4th, 2016
Trustmark
We are very proud to announce that we have received our Trustmark Certificate today.
January 4th, 2016
2016
We are back to work after a long Christmas break and looking forward to 2016. We have some new product lines to look into as well as continuing with our core business of windows, doors and conservatories.
December 21st, 2015
2015 Review
It has been a busy year here at RFM Windows, we have refurbished the showroom, taken delivery of two new vans, launched our new website, all of our fitters passed their MTC exams and on a personal note 4 babies arrived! Thank you for all of your support and we look forward to an exciting 2016!
December 17th, 2015
Christmas Opening
We will close for Christmas on 22nd December 2015 and reopen at 8am on 4th January 2016. We would like to wish all of our customers and suppliers a Merry Christmas and Happy New Year.
December 15th, 2015
Trustmark
RFM Windows have decided to join the government backed Trustmark scheme. It is well worth checking prior to employing any tradesman. Our vans will soon be proudly displaying the logo.
December 15th, 2015
Aluminium Patio Doors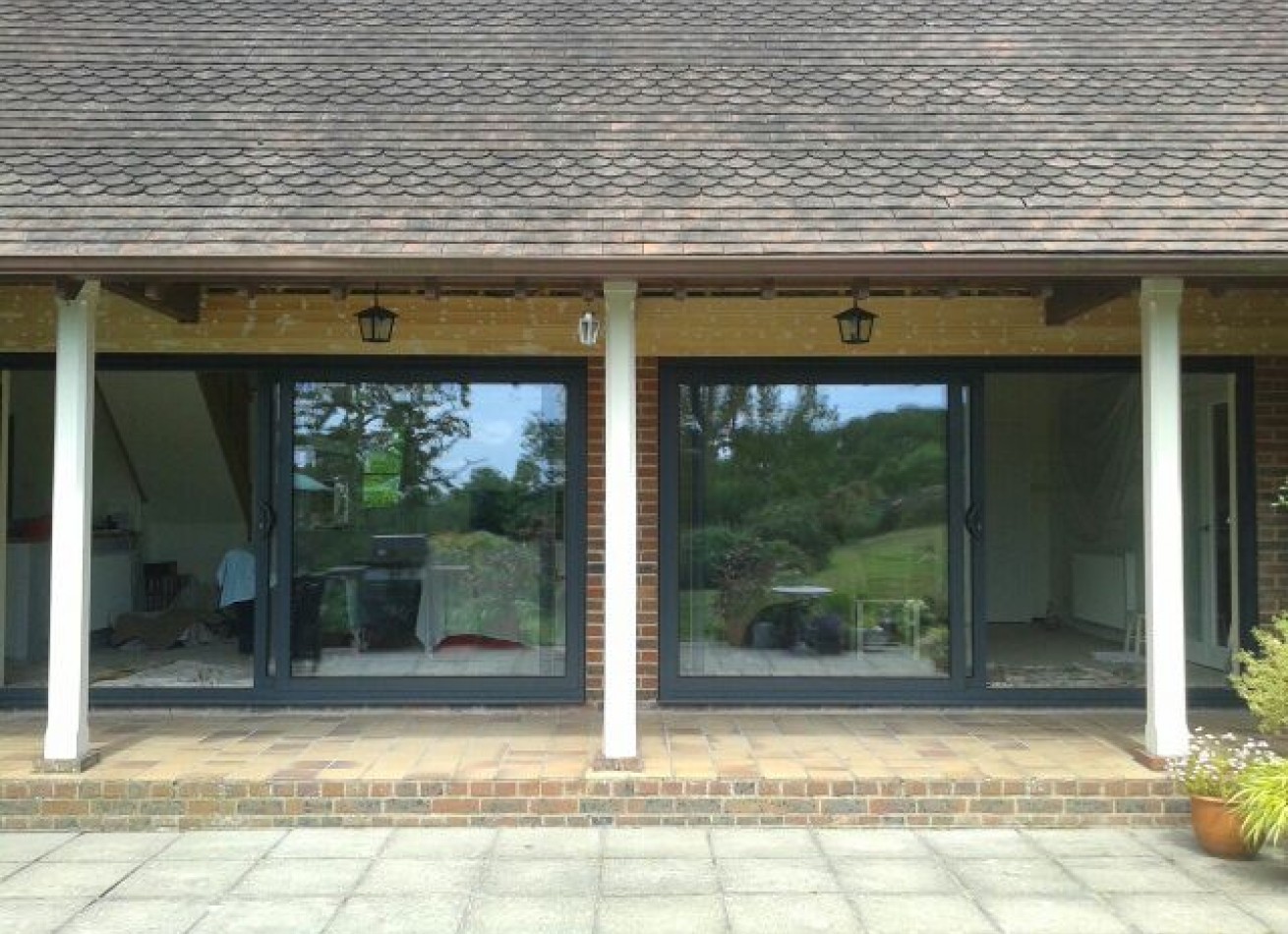 Patio doors can be supplied in Anthracite grey giving a sleek modern look.
December 14th, 2015
Composite Doors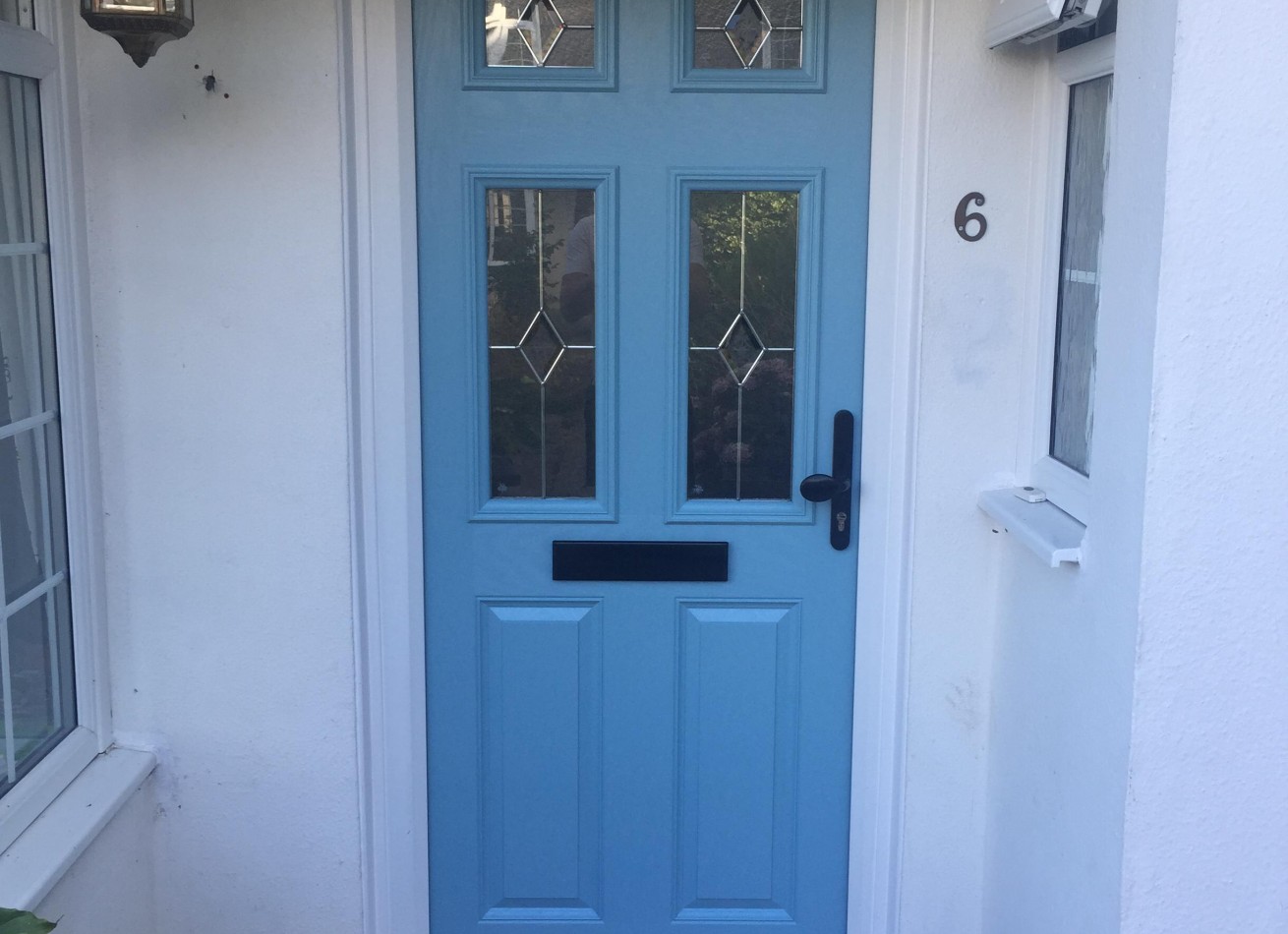 Gone are the days when the only doors you could get were white UPVC. RFM Windows can supply and install composite doors at extremely competitive prices.
December 11th, 2015
Fascia, Soffitt and Guttering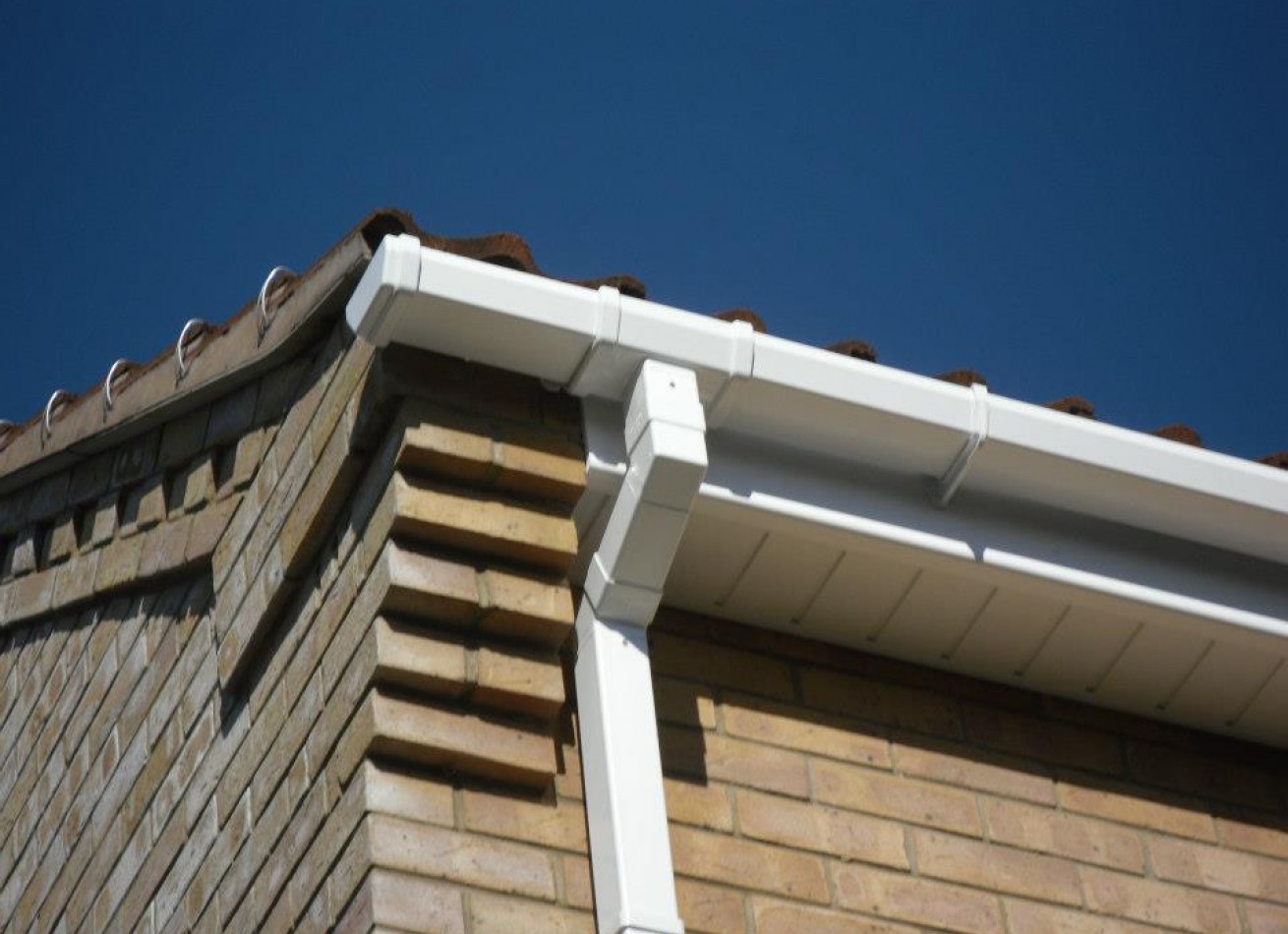 We can replace all fascia, soffit and guttering in less than a day.
December 10th, 2015
Irish Oak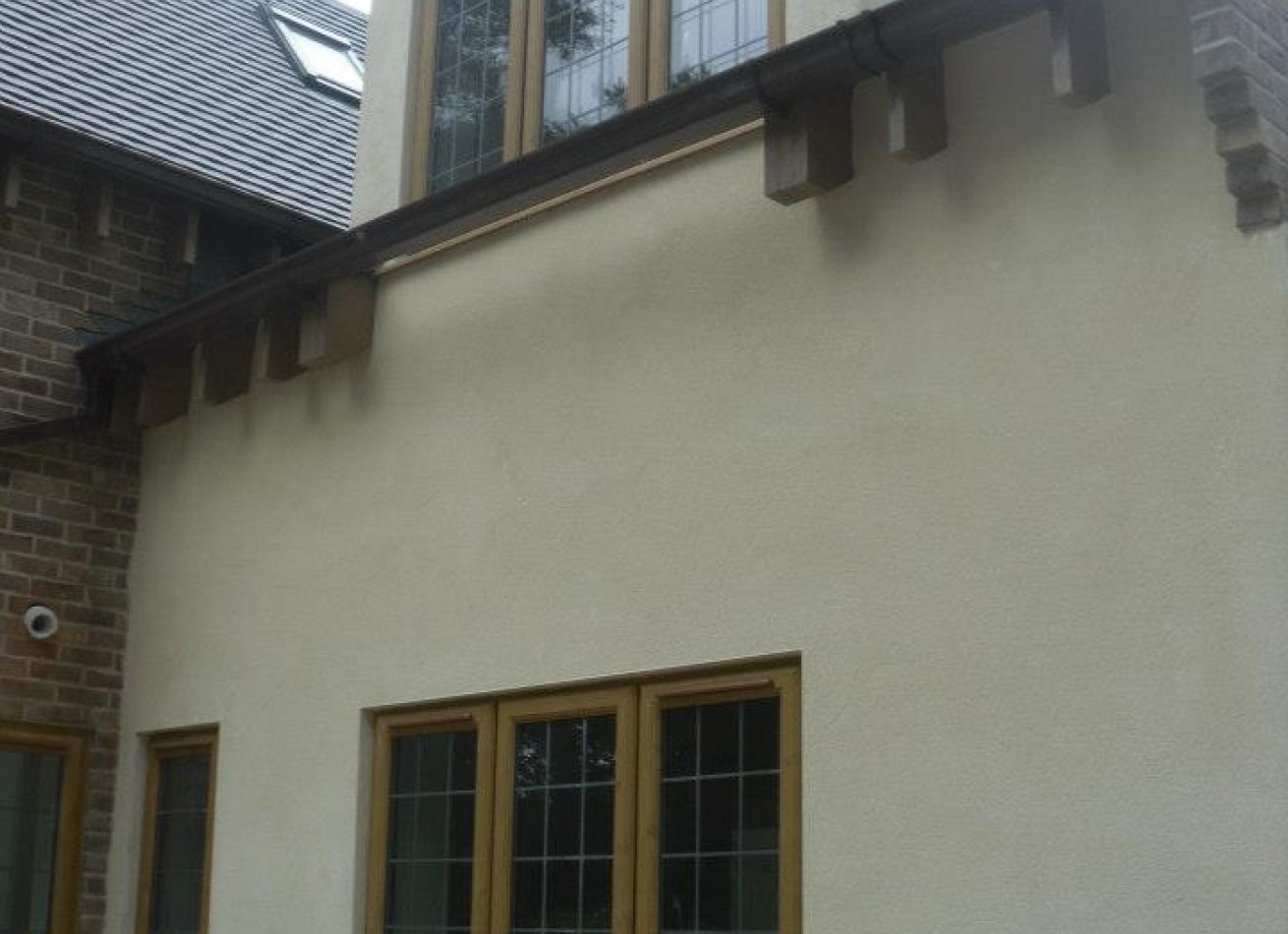 Irish Oak is a very popular choice of frame and door colour it can make a property really stand out from the crowd.
December 8th, 2015
New Display
We have a new contemporary door about to be put on display in the showroom, its something a little different and a bit eyecatching
December 7th, 2015
Glass and Glazing Federation
RFM Windows Ltd operate within the GGF Consumer Code of Practice details can be found on their website www.myglazing.com
December 7th, 2015
Porches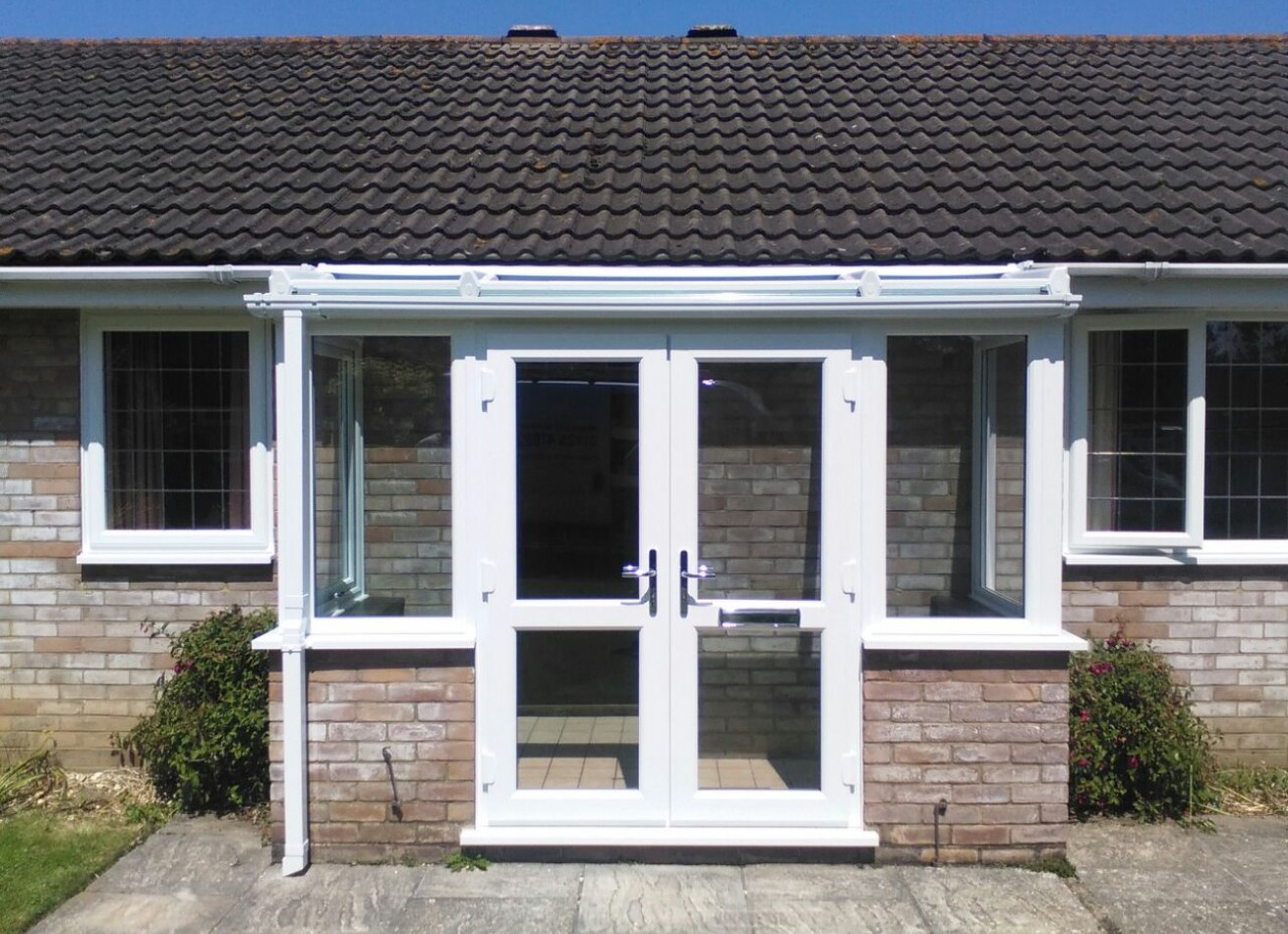 RFM Windows can design a porch to complement your home.
December 4th, 2015
Customer Recomendations
RFM Windows are members of Checkatrade. After every installation our customers are given a Checkatrade Customer Feedback form to complete and return to Checkatrade. All the latest reviews are on ours and the Checkatrade website giving you the opportunity to view previous customers experiences.
December 1st, 2015
Christmas Light switch on
The Christmas lights in Ringwood will be switched on Saturday 5th December. RFM Windows have sponsored an Elf so look out for him/her in town.
November 30th, 2015
Bifold Doors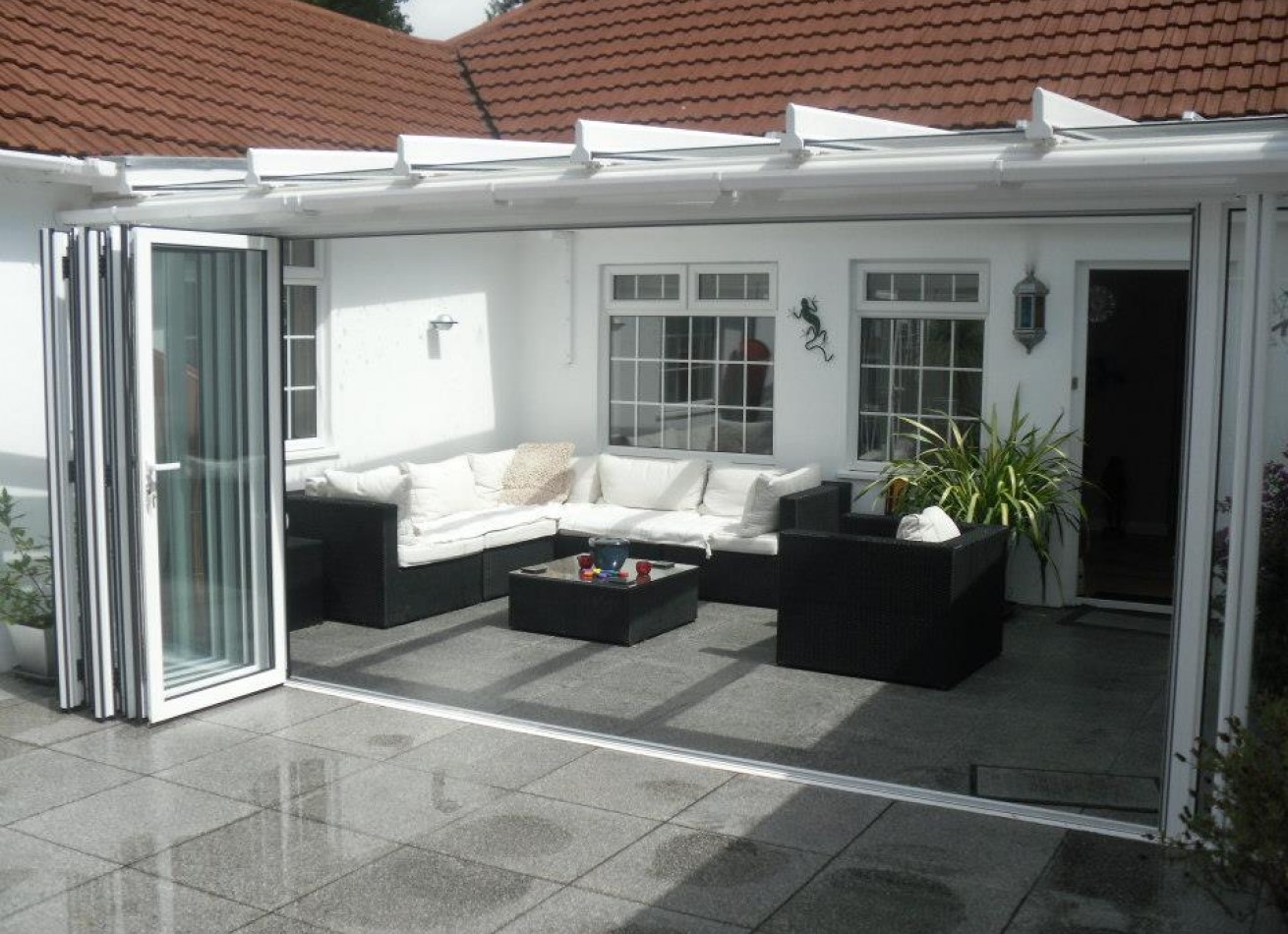 We can supply and install either UPVC or Aluminium bi fold doors.
November 26th, 2015
Stable door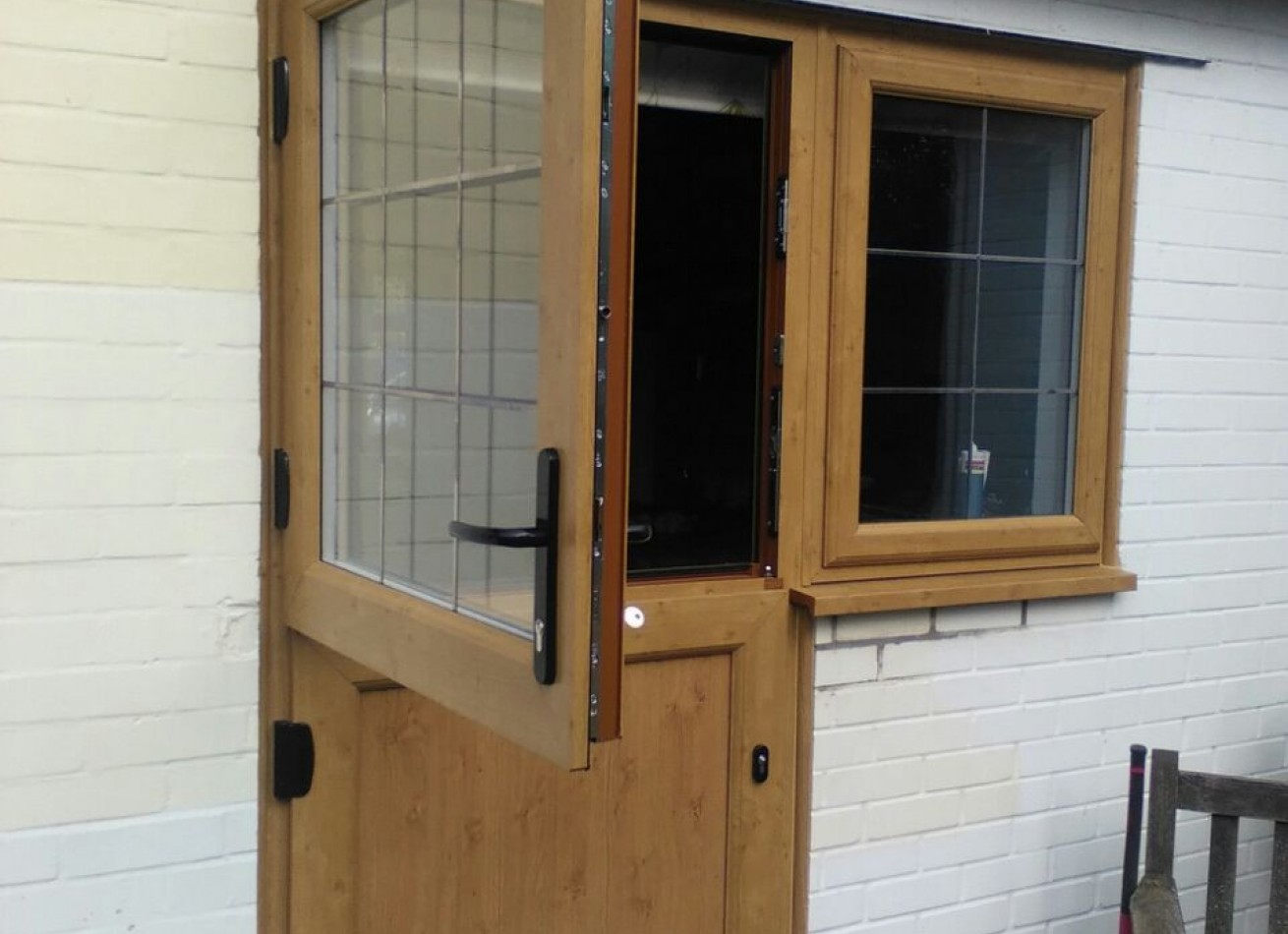 An Irish Oak stable door can look fantastic on the right property
November 24th, 2015
Fortex Cladding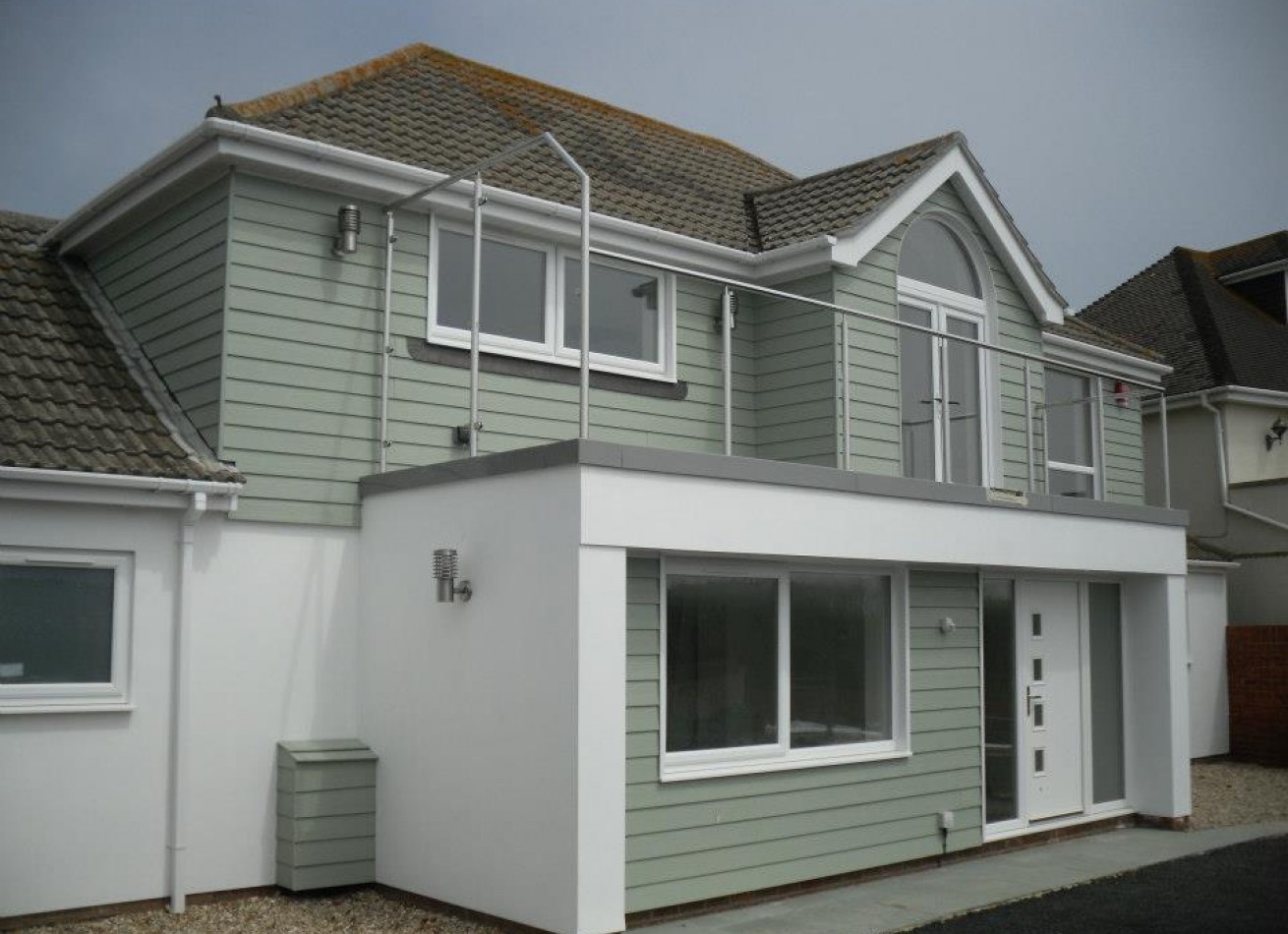 Not only can RFM Windows supply and install doors, windows and conservatories but Fortex Cladding too!
November 23rd, 2015
Yale Digital Lock
We now have one of the Yale digital locks on display in the showroom, use a pin number or remote key fob to open your front door rather than a key!
November 23rd, 2015
Anthracite Door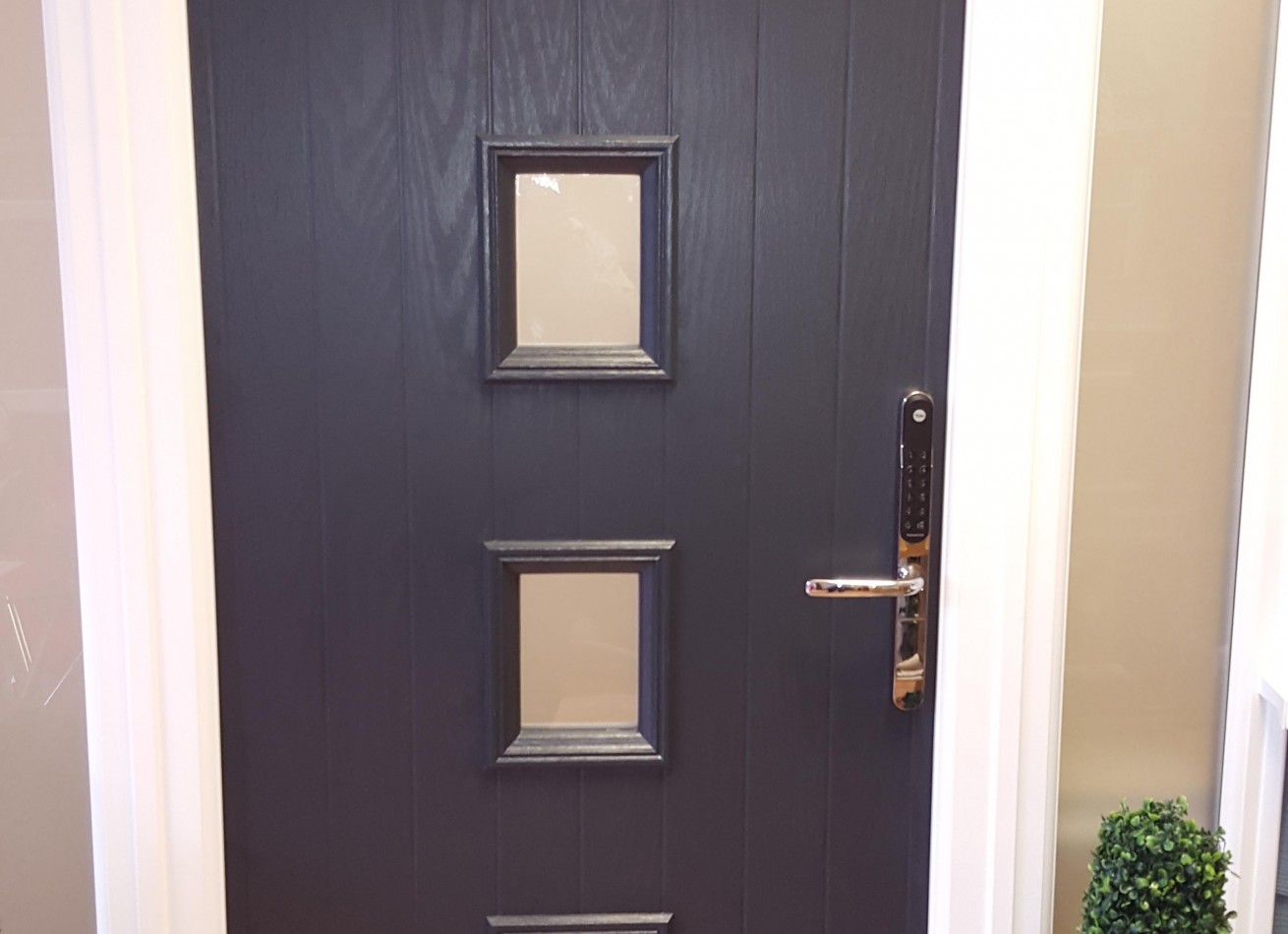 We now have the very popular Grey Anthracite door on display in the showroom
November 20th, 2015
Replacement conservatory roof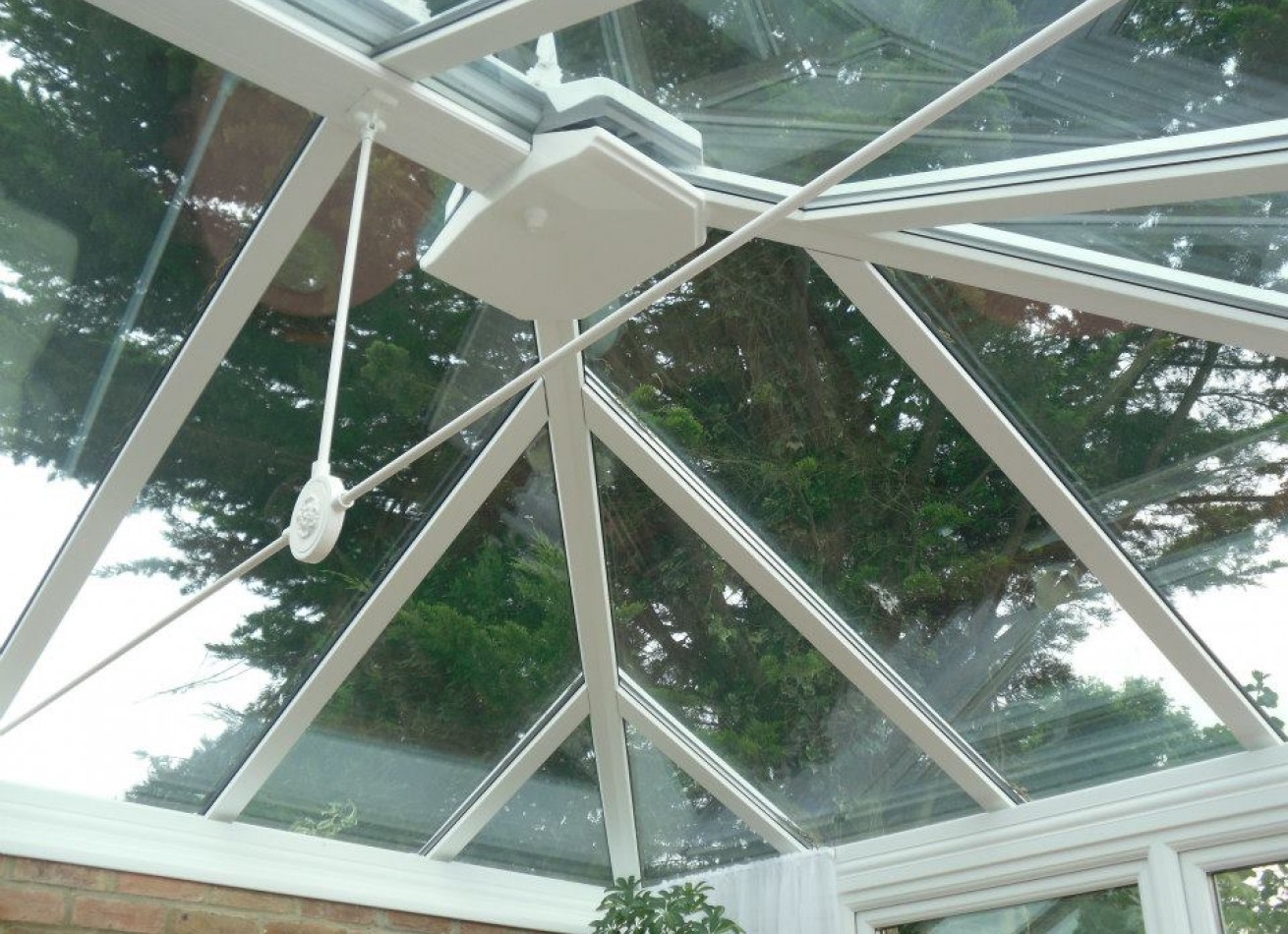 An old and discoloured conservatory roof can easily be replaced with glass
November 20th, 2015
Chartwell Green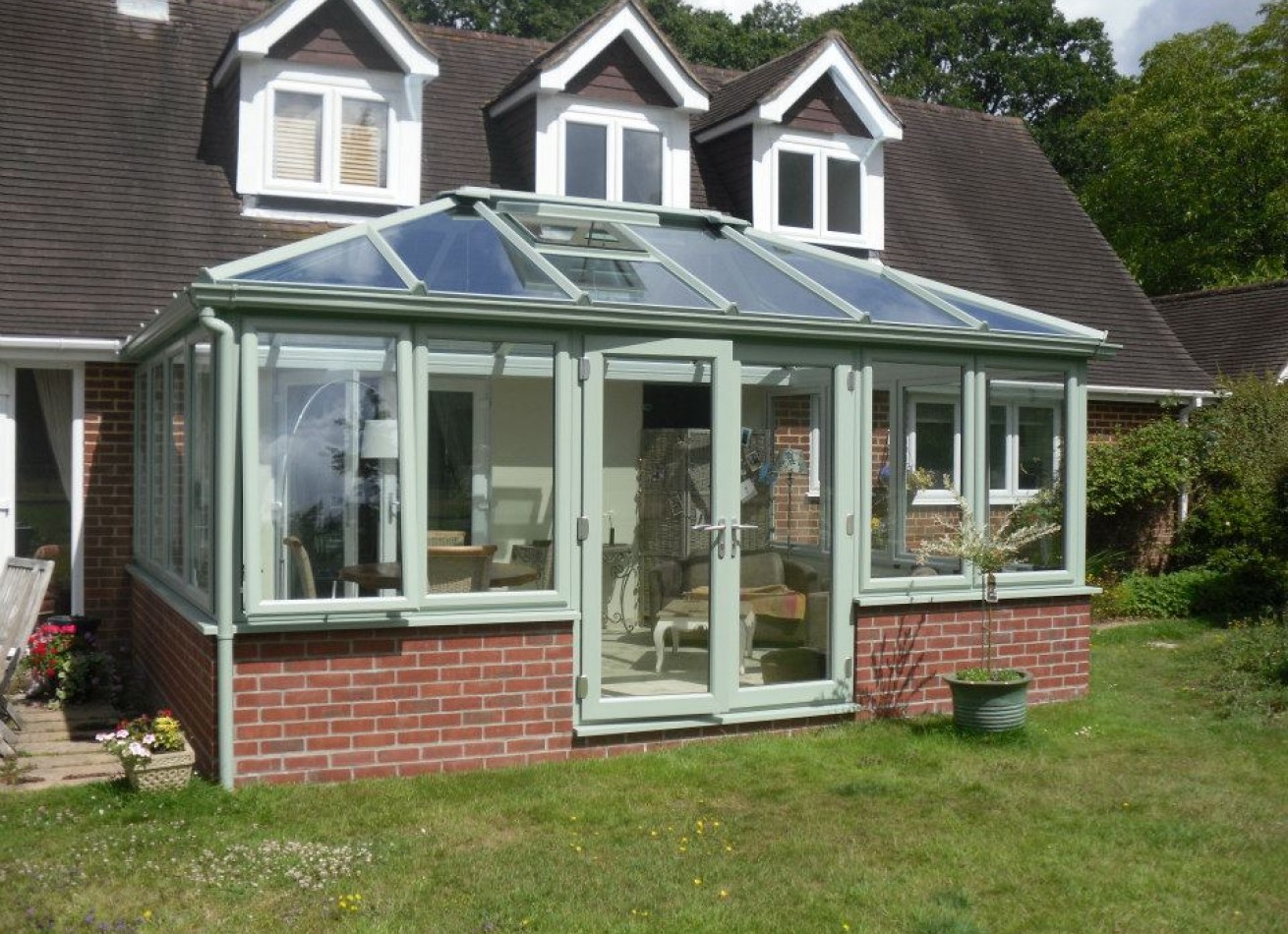 Chartwell green conservatory
November 20th, 2015
Recently Installed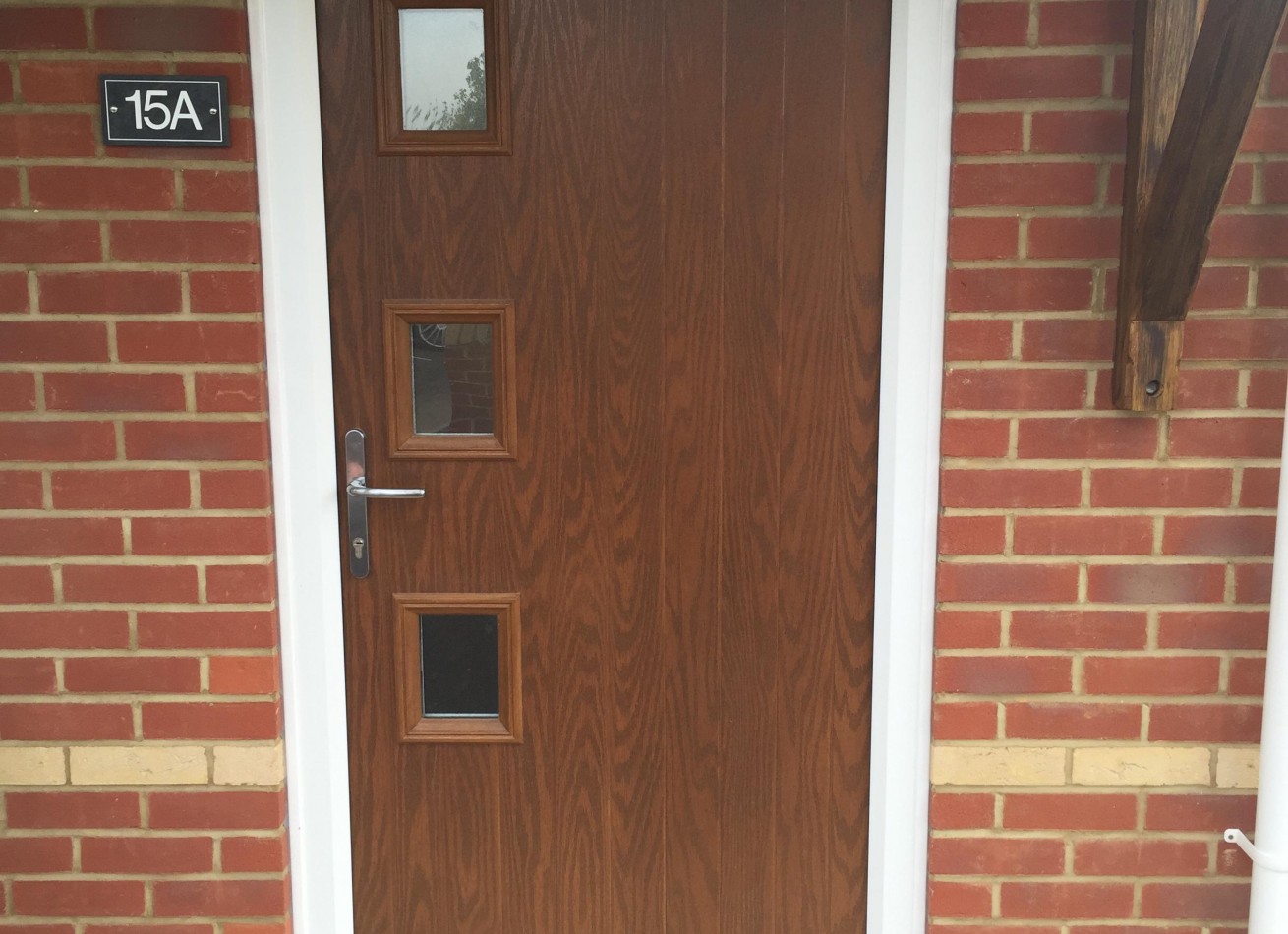 One the many composite doors we have recently installed. Contemporary design with a wood effect finish making it a style that will complement many property types.